We take a look at the lap times from Oakland to see who was hot and who was not.
By Hayden Gregory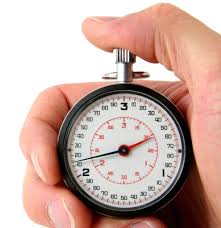 In a reflection of 450 standings Ryan Dungey recorded both the fastest lap time and average lap time for both classes in Oakland. With a fastest time of 53.229 and an average of 54.518 Dungey was able to comfortably hold the lead streaking away to his third straight win of the season.
Second placed Ken Roczen was not far off Dungey with his fastest lap clocking in at 53.508 at an average of 54.616. Unfortunately for the German the one man he had to pass was the one man on the track consistently marking off quicker times.
The third fastest man in the 450 class was Husqvarna's Jason Anderson. El Hombre suffered from a bad start and had to make his way back through the pack meaning despite his quick times, he had to settle for fourth behind Marvin Musquin.
Interestingly, for the eight laps that James Stewart was out on the track he was able to record the seventh fastest lap for the class at 54.779 with an average placing him at ninth – not bad considering he started to really slow on his last lap before pulling out.
In the 250 class, winner Joey Savatgy also recorded the quickest time for the night at 53.994. In comparison this time would have placed him fifth in the premier class. Despite his speed, Savatgy would place third for average lap time sitting behind both Alex Martin and Copper Webb who topped the riders at 54.808.
The top ten lap times and averages were shared by the same ten riders in the 250 class however positions between the two would change.
Detailed times for both classes can be seen below.
Top 10 450SX Times
Top 10 250SX Times
1. Ryan Dungey – 0:53.229
2. Ken Roczen – 0:53.508
3. Jason Anderson – 0:53.849
4. Marvin Musquin – 0:53.893
5. Chad Reed – 0:54.292
6. Cole Seely – 0:54.389
7. James Stewart – 0:54.779
8. Weston Peick – 0:55.261
9. Eli Tomac – 0:55.291
10. Davi Millsaps – 0:55.369
1. Joey Savatgy – 0:53.994
2. Cooper Webb – 0:54.300
3. Colt Nichols – 0:54.585
4. Christian Craig – 0:54.723
5. Alex Martin – 0:54.857
6. Zach Osborne – 0:54.947
7. Jordon Smith – 0:55.093
8. Mitchell Oldenburg – 0:55.622
9. Michael Leib – 0:55.905
10. Kyle Peters – 0:56.036
 

 

Top 10 450SX Avg Lap-Times

 

 

Top 10 250SX Avg Lap-Times

1. Ryan Dungey – 0:54.518
2. Ken Roczen – 0:54.616
3. Marvin Musquin – 0:55.227
4. Jason Anderson – 0:55.285
5. Chad Reed – 0:55.526
6. Cole Seely – 0:55.966
7. Eli Tomac – 0:56.248
8. Davi Millsaps – 0:56.289
9. James Stewart – 0:56.301
10. Weston Peick – 0:56.374
1. Cooper Webb – 0:54.808
2. Alex Martin – 0:55.153
3. Joey Savatgy – 0:55.675
4. Colt Nichols – 0:55.959
5. Zach Osborne – 0:56.438
6. Christian Craig – 0:56.506
7. Mitchell Oldenburg – 0:56.624
8. Kyle Peters – 0:57.243
9. Michael Leib – 0:57.260
10. Jordon Smith – 0:57.506