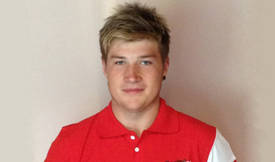 Husqvarna is excited to welcome Matthew Phillips on board for 2013. Phillips is the 2012 E2 Class Australian Off-road Champion and the E2 Class A4DE Champion.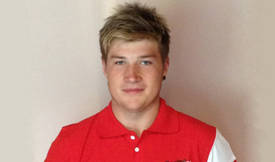 Through a collaborative effort between Husqvarna Australia and the official Husqvarna Enduro Team by CH Racing, Phillips has inked a deal to race the FIM Enduro World Championship for the Husqvarna CH Racing Team in the Junior Class for 2013 and the selected rounds of the Australian Off-road Championships that don't clash with European events along with the Australian Four Day Enduro.
Matthew Phillips commented:
"I'm very excited to be a part of the CH Racing team and Husqvarna family. I believe this is my greatest and most exciting opportunity yet. I really love the bike and I can't wait to race for Husqvarna in the WEC and to come home and race in Australia for Paul Feeney Group. I feel like not many Australians get that chance in a factory team in Europe, this is an amazing opportunity for me and I'm really looking forward to working with CH Racing, the Paul Feeney Group and Husqvarna."
Phillips showed his speed at the ISDE in 2011 and finished the 2012 event with the Australian Trophy team in 2nd. His 4th place in the E2 class and 7th place outright convinced Husqvarna to sign him for the 2013 season. The Tasmanian rider currently trains at home on a 2013 TE 310R to prepare himself in the best possible way for the exciting challenges ahead of him.