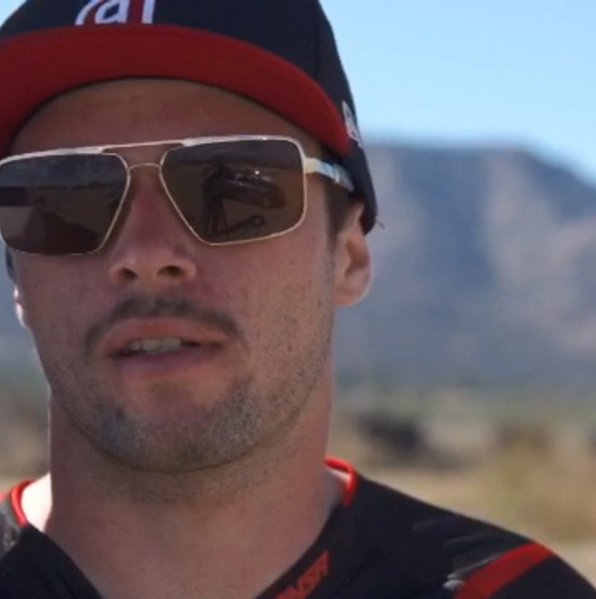 Matt Bisceglia has signed a two year deal with MAD Racing to compete aboard a Suzuki supported Yoshimura/Dirt Candy Graphics RMZ 250.
By Hayden Gregory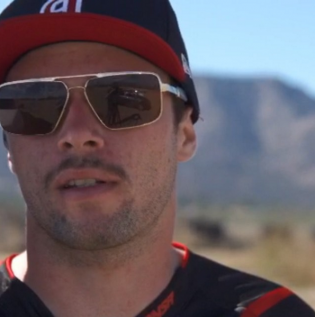 Bisceglia will race the 250SX West region in 2016 for the MAD Racing team as well as Lucas Oil Pro Motocross. The 2013 AMA Horizon award winner previously spent two years as a professional with GEICO Honda.
"I'm pumped for a new start on a fired-up team, and I already feel amazing on the bike after just the first few days," Bisceglia said. "This is a very focused group of people, and I'm proud to be with them. Mike and Mary Kay Davignon are so supportive of everything we are doing, and I'm honored they are showing so much faith in me. It will be exciting to see where this year takes us."
Daniel Baker has also signed a two year deal with MAD Racing set to compete in the 250SX East region and the Lucas Oil Pro Motocross series. Baker will join the team after turning pro last year with the now defunct KTM Orange Brigade.
"Until two weeks ago I didn't even know if I'd be racing Supercross because the team I was with folded after motocross," said Baker. "But I got a call from Mike and he blew me away by flying to Kentucky and signing me to a sweet two-year deal. I'm so psyched and I want to do everything I can to pay him back. The best way to do that is ride hard every second I'm on this bike.
"I'm already training with my new teammate Matt out here in California. Yesterday was my first time on an SX track, and Matt and Sébastien have been awesome helping me out. I'm glad I'm riding the East series because that gives me some more time to practice. I want this to be a great season."
MAD Racing owner Mike Davignon is extremely excited with the new signings and is confident they will both reach their riding potential for the team.
"With Matt and Daniel, I feel like we can contend for race wins right out of the gate," said Davignon. "And it should be noted they have both signed two-year contracts, so we're behind these two young riders 100 percent."
"We are giving them the very best equipment on the market thanks to our new partnership with Suzuki, and I've also hired Sébastien Tortelli to train and tutor these guys to make them the very best they can be,"
Davignon plans to run Bisceglia in the 250 class for two more seasons before moving him up to the big bores in 2018.
"I've always been impressed with Matt," Davignon said. "I've had my eye on him since his early amateur days and he's impressed me at each step. He's shown tremendous starting-line ability and he's led enough laps to prove he can ride with anyone."