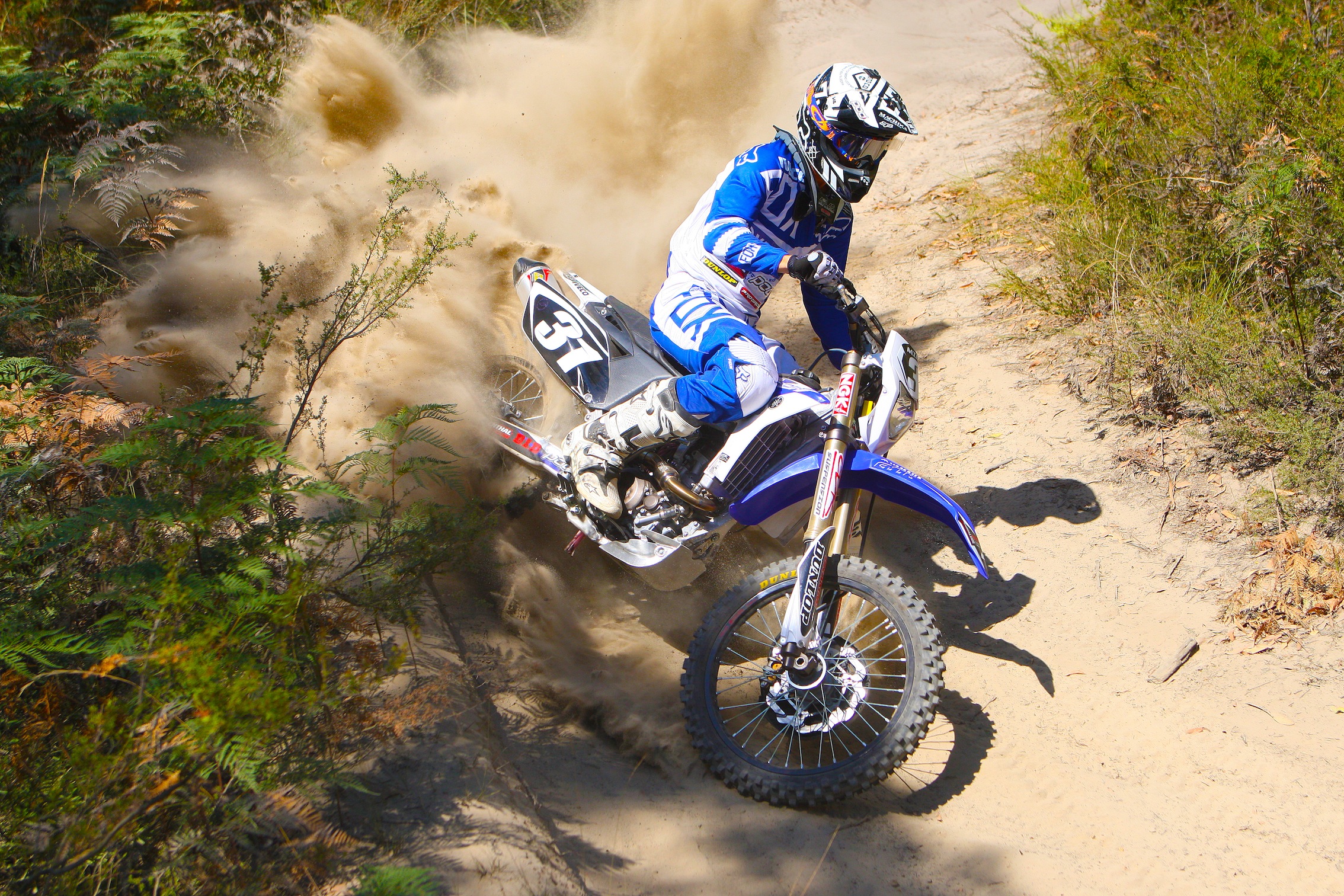 Australia's leading motocross and supercross enterprise, Craig Dack Racing, will build on its championship-winning stable of teams for 2013 with the addition of Yamaha's factory off-road racing outfit.
CDR Yamaha will consist of five-time World Enduro Champion, Stefan Merriman, and Australian 4-Day Enduro (A4DE) reigning Outright winner, Daniel Milner.
Merriman, 39, from Nelson Bay (NSW) will be campaigning the all-new WR450F in Championship E2. Milner, 21, from Lang Lang (Victoria) will race the lightning-fast YZ250F in Championship E1. The team will be based at the CDR workshops in Geelong (Victoria) and will travel to events in a race transporter that's purpose built for the team.
CDR's Craig Dack said they couldn't be more thrilled to be adding the enduro riders to their championship-winning program. "Towards the end of last year Ray Howard from Yamaha approached me on considering the off-road program," Dack said.
"I pretty much said yes to it straight away, because I knew Yamaha had a gap that was going to be left from the successful Ballard program and with only just a short time to the start of the season, it needed to be filled straight away.
"I'm very confident about our technical ability at CDR, but I'm completely aware that we are on a steep learning curve to understand the many areas that we lack experience in within off-road racing.
"All-in-all I'm very excited to take this on and hopefully we can do justice to the great WR-range.
"We have assembled a strong crew to take on these events, including Bryan Fitzgerald as Daniel Milner's mechanic and full-time workshop mechanic.
"Brad McAlpine will also cross over from the MX team through the week to assist Bryan with Off-Road.
"Steven Clarke will be Stefan Merriman's race day mechanic and race day co-ordinator.
"Gary Benn – who is a long-time CDR technician – will oversee all suspension development.
"And Jason Childs will be in charge of engine development and electrics."
Yamaha Motor Australia's Motorsport Manager, Ray Howard, said he expected big things from the outfit this year.
"A lot of work has already been done in a small space of time and pretty much from scratch to get the bikes, riders and team infrastructure together and ready to race," Howard said.
"In setting up this team we have enjoyed a huge advantage because of the CDR guys' experience with both the YZ450F first and second generation engines as well as the YZ250F with which CDR has won motos and championships.
"The new fuel injected WR450F is based on the five valve YZ450F while using the new YZ250F chassis, so CDR's hard earned set-up knowledge should prove invaluable.
"They have just needed to familiarise and adapt their preparation for racing in an off-road/enduro environment.
"We couldn't be happier to have both Stefan Merriman and Daniel Milner on the team for 2013.
"Both are world class athletes, are excellent ambassadors for Yamaha and love riding the WR450F and YZ250F models."
YMA Director/General Manager, Steven Cotterell, said utilising the formidable resources of the CDR team for Yamaha's off-road outfit would step it up to the next level.
"With five MX titles in a row, CDR knows all about how to maximise performance from Yamaha dirt bikes," Cotterell said.
"The team's expertise with bike setup and long experience at the cutting edge of motocross racing should translate well into the enduro world.
"CDR's renowned high level of professionalism bodes well for Yamaha's 2013 off-road season and should attract more spectators to the sport eager to see how the new bikes perform."
CDR Yamaha is one of the most respected teams in Australian dirt bike racing.
In just 20 years, the dedicated and hard working operation has secured a total of 36 national motocross and supercross titles and continues to race ahead in setting the benchmark within the growing sport.
In 2013, CDR Yamaha will be supported by the following companies: Yamaha, GYTR, Yamalube, FOX,Dunlop, Vortex, Alpinestars, Procircuit, NGK, CDR Performance.
The team will be contesting the Australian 4-Day Enduro (A4DE), Yamaha Australian Off-Road Championship (AORC) and selected state rounds.
The team's first national event will be the opening rounds of the Yamaha AORC being held at Buladelah (NSW) on March 16 and 17.
For more information on Yamaha please visit http://www.yamaha-motor.com.au/