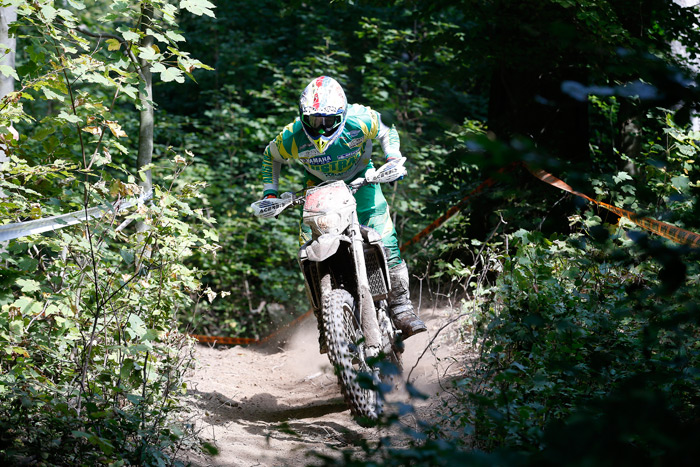 Team Australia continues their clean sweep of the 2015 FIM ISDE in Kosice, Slovakia, leading the way in all three trophy classes.
By Hayden Gregory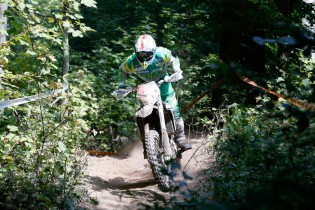 With one full day of competition remaining, then the motocross final, Australia are well and truly in the hot seat to take out all three championships.
In the World Trophy Class the Aussies have a commanding 15 minute lead over second placed Italy. Josh Green has been a huge contributor to the result individually placing second overall in the E1 class. Green currently sits 1:49 behind Great Britain's Jamie McCanney.
Australian's Matthew Phillips and Tye Simmonds both retained their positions in the E2 class at 4th and 7th respectively. The Aussie E2 contingent has continued to show amazing consistency which is evident in their overall trophy lead.  Beau Ralston (8th), Glenn Kearney (19th) and Broc Grabham (32nd) have also been impressive.
The Australian Junior World Trophy Team has extended their lead to 11 minutes over second placed Sweden. Individually, Daniel Sanders won the day extending his lead over Frenchman Mathias Bellino by 1:41. Lachlan Stanford is currently sixth in the junior class whilst Tom Mason sits in 15th.
In the Women's World Trophy competition Australia continue to well and truly dominate. The Aussie girls have stretched out to an amazing 39 minute lead over France in second, and 56 minutes ahead of third placed Sweden.
Tayla Jones still maintains the individual overall lead ahead of compatriots Jemma Wilson in second and Jessica Gardiner in third.
The eight riders who were excluded after day three, continued to compete in the competition as we wait to hear FIM's final ruling on the matter.
World Trophy Team Standings After Day Four:
1. AUSTRALIA – 16:02:29.99
2. ITALY +15:34.28
3. FINLAND +29:36.25
4. GERMANY +40:30.50
5. CZECH REPUBLIC +43:18.44
Junior World Trophy Team Standings After Day Four:
1. AUSTRALIA – 9:49:40.73
2. SWEDEN +10:55.74
3. USA +15:28.39
4. FRANCE +19:49.66
5. ITALY +21:26.7
Women's World Trophy Team Standings After Day Four:
1. AUSTRALIA – 7:53:31.94
2. FRANCE +39:33.54
3. SWEDEN +56:15.82
4. FINLAND +1:03.08
5. USA +1:05.04