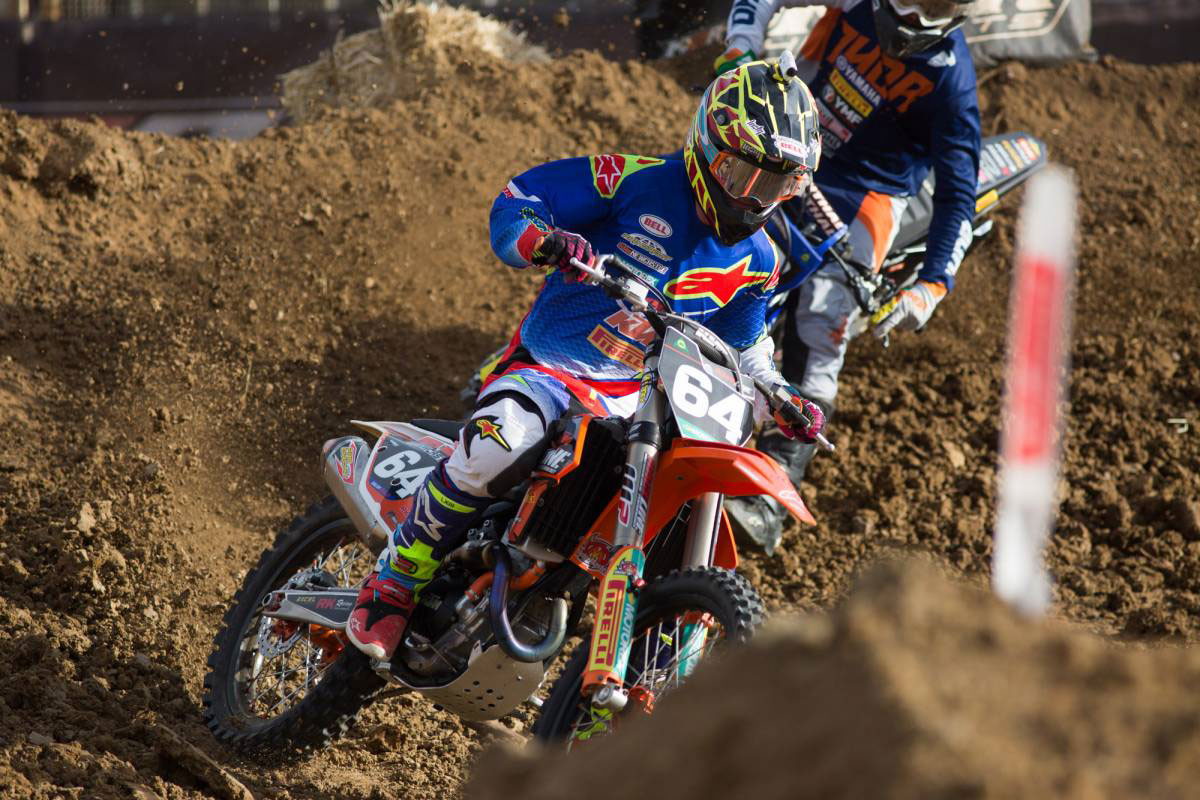 Raceline Pirelli KTM will field a three-rider team when the fifth and sixth rounds of the Australian Supercross Championship (the AUS-X Open) takes place in Sydney this weekend, with American Blake Lilly joining Jesse Madden and Dylan Wills in the SX2 class.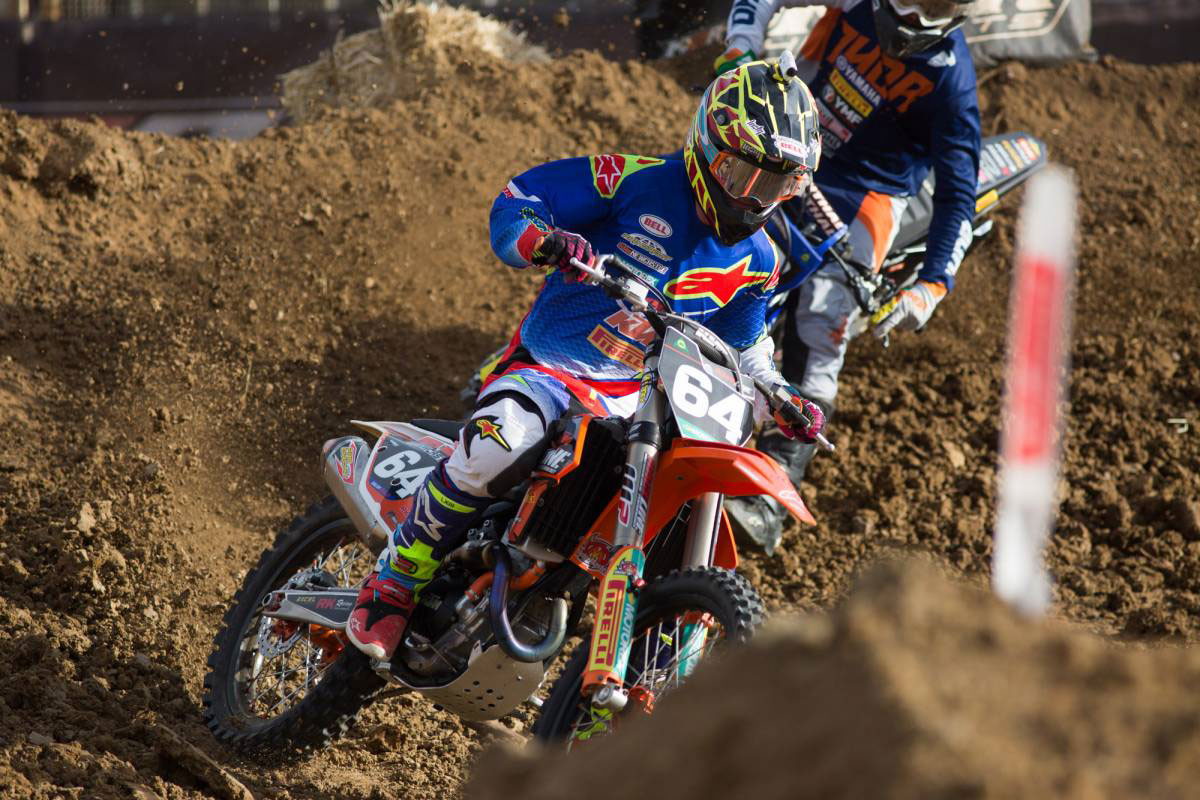 Press Release
With the 2016 Supercross Championship coming to a close this Sunday, Lilly, Madden and Wills will be heading to Qudos Bank Arena with the goal to finish this year's series on a high, and with a sold out crowd confirmed for Saturday night, there will be plenty of fans to cheer on the KTM squad.
22-year-old Lilly who is supported by KTM in America, will receive team support from Raceline Pirelli KTM this weekend, and shared that he's grateful to have been given the opportunity to race this year's AUS-X Open.
"I'm stoked to have the opportunity to be here to race the AUS-X Open. In America we've heard so much about it, and to have guys like Chad Reed and Ryan Villopoto there racing, it's going to be a great event," Lilly said.
"The guys at Raceline Pirelli KTM have been great enough to offer support for me to race these two rounds of Supercross here in Australia, so I can't thank them enough for putting me under the truck.
"From what I've seen the indoor track is pretty tight, so starts are going to be key this weekend, so if we can get those dialled we should be a good chance to run with the front guys."
Regular SX2 rider Wills who raced to a heat race win, and finished only one position shy of the podium in Melbourne last weekend, says he's also excited to race at one of the biggest Australian motorcycling events on the calendar, and finish the year with a home round.
"This is going to be a home town race for me this weekend and I'm super excited to be going back to racing indoor with so many big named riders," Wills shared.
"After last weekend's round at Melbourne I'm confident and ready to race. It was a good round for me, where I rode like myself and put together a solid 15 laps.
"If we have a good enough weekend, there is a chance we could end up with a top three in the championship, so we'll go and give it everything we have and enjoy one of the coolest dirt bike events on the planet"
For Raceline Pirelli KTM's fill in rider Madden, who raced the event with the team in 2015, this weekend provides yet another opportunity for the Queenslander to show what he's capable of it the talent packed SX2 category.
"Round four was a better weekend for me, I got off to a great start and got fifth in my heat race, and then managed to get though without getting tangled up and finish with a ninth in the main, which I was stoked with," Madden said.
"Hopefully this weekend at the AUS-X Open I can throw down some nice clean, consistent, laps and finish inside the top ten.
"I loved the event last year, there was awesome dirt and the indoor racing really was something else, so I can't wait to get there and see what we can do."
Raceline Pirelli KTM will now begin preparations for the final two rounds of of the 2016 Australian Supercross Championship, the AUS-X Open, being held at Qudos Bank Arena in Sydney on Saturday and Sunday, November 12-13.