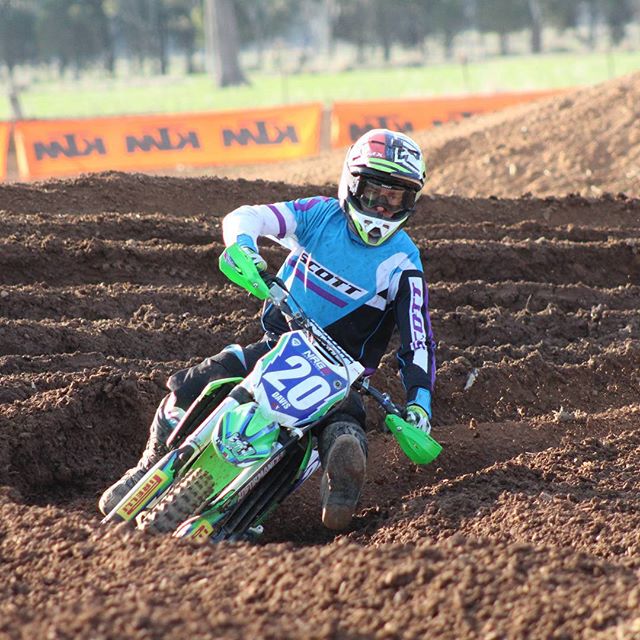 Hamilton motocross rider Lachie Davis has clinched the Under 19's Victorian Motocross title at the final round of the 2015 Victorian Senior Motocross Championships at Ballarat, Monza Park on Sunday, August 16.
Story by Hayden Gregory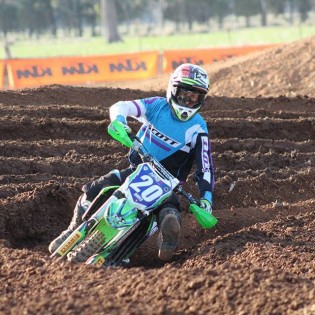 The win for Lachie follows a string of recent successes including his first senior title with victory in the A-Lites last month in Albury-Wodonga.
The 19-year-old was thrilled by the opportunity to secure his second title within a few weeks. "I was pretty happy I took it out. I went to Ballarat and achieved what I aimed to do. I had a 16-point lead heading into the last round. It wasn't the best round that I had all season, and it wasn't exactly how I wanted it to go – with three seconds for the day – but it was still enough to get the championship so I was pretty stoked with that," Lachie added.
Davis finished with five wins for the year and a second overall for the final round. Despite being frustrated with his last ride, Lachie took out the table with a seven point lead over Narre Warren South's Jake Salems. "I was a bit frustrated; I had three crashes which put me behind Jake Salems, who was riding really well.  I was happy with my lap-times but I kept making silly, little mistakes," he added.
Currently sitting in seventh place overall in the under 19s class at the 2015 MX Nationals; Lachie would just like to be competitive for the final two rounds. His focus will then move onto saving money so he can compete in every round at next year's MX Nationals. "I'd like to be able to compete in every round of the MX Nationals. It all depends if I have enough money for it," Lachie, who also works full-time, said.
Under 19s – Final Championship Standings at Ballarat:
#20 Lachie Davis – 368 points
#26 Jake Salems – 361 points
#36 Joshua Hunt – 310 points
#49 Brodie Ravenhorst – 106 points
#198 Luke Abela – 92 points