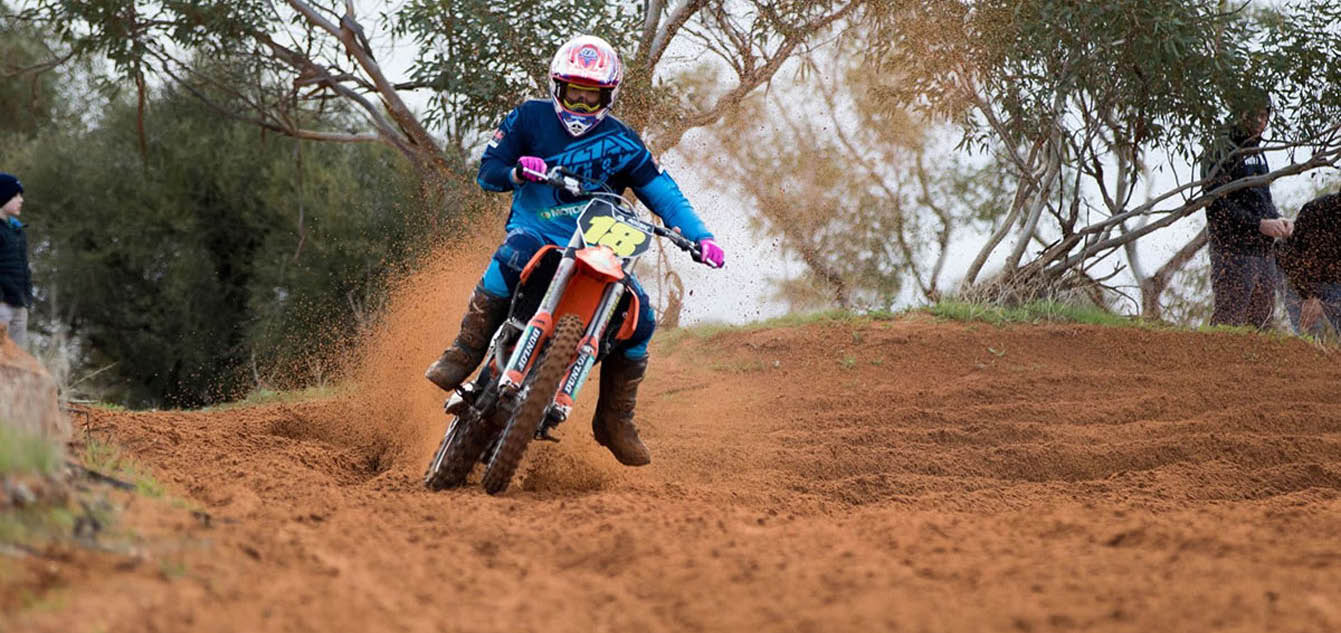 Sunday may be the main event at Hattah, but it's Saturday that provides a snapshot of the future for the high-profile desert race out near Mildura, and if last weekend was anything to go by – that future looks decidedly KTM Orange.
Press Release: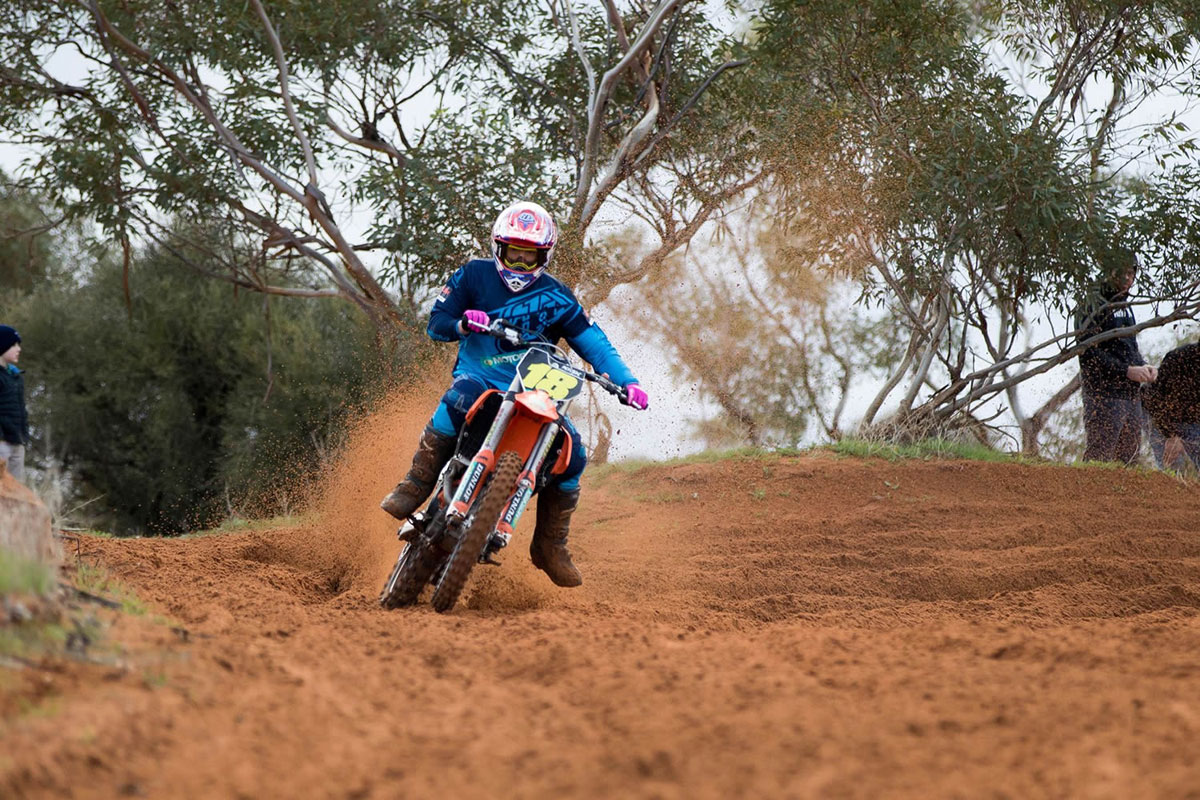 Saturday at Hattah is the juniors' time to shine, and juniors on KTMs flat out ran away with the show, taking overall honours in the Big Wheel Juniors category, and doing likewise in the Small Wheel Juniors.
KTM Junior Motocross Racing Team rider Mason Semmens took a comfortable win in the Big Wheels Juniors, the Ringwood KTM-backed rider taking what turned out to be a comfortable win of over three minutes ahead of another KTM250SX-F rider, Morgan Fogarty.
Just over 9 minutes further back Connor Adams made it a KTM 250 SX-F trifecta, with KTM200 rider Liam Mason crossing the line in fourth. In the Small Wheels Junior event the result was even more telling, with KTM85SX machines filling the first five positions.
Gus Riordan won on the Cobram Estate Express Diesel KTM with an almost four-minute buffer to Senna Agius, with Ty Kean and the Bolton Motorcycle Choice KTM in third.
Top female finisher Madi Healey was next over the line just 10 seconds further back on the AJ's M-Cycles KTM, with Brock Deveson rounding out the top five on his Cory Deveson Concreting KTM.
The news didn't get much better for the opposition at class level either, with KTM winning three of the five specific Big Wheel classes, and three of the four dedicated Small Wheel classes.
In the Big Wheels, Corey Hammond on the Sutto's Motorcycle Supply KTM125SX won the 150cc 13-16 class, while the 200cc 13-16 class went to Liam Mason ahead of Daniel Dunn and Tom Reddy in a KTM 200 EXC trifecta. The 250cc 13-16 class went to Mason Semmens on the KTM Junior Motocross Racing Team 250 SX-F from similarly mounted Morgan Fogarty and Connor Adams.
As the Small Wheels classes got their chance to play in the sandpit it was Gus Riordan at the head of a KTM 85 SX stampede, leading home Senna Agius from Ty Kean.
Among the little guys, Lachlan Metcalf was king, at the head of a KTM 65 SX trifecta that included Jackson Versteegen and Levi Stephens, while Madi Healy easily led home a KTM 1-2 in the girls, with Jessica Robertson second.
While Tye Simmonds' and Daniel Sanders' dominated Hattah 2016 with an incredible battle, a horde of orange throttle twisters had – a day earlier – already done their best to show that there are plenty more where they came from.
For more information on KTM motorcycles visit www.KTM.com.au orwww.facebook.com/KTMaustralia.