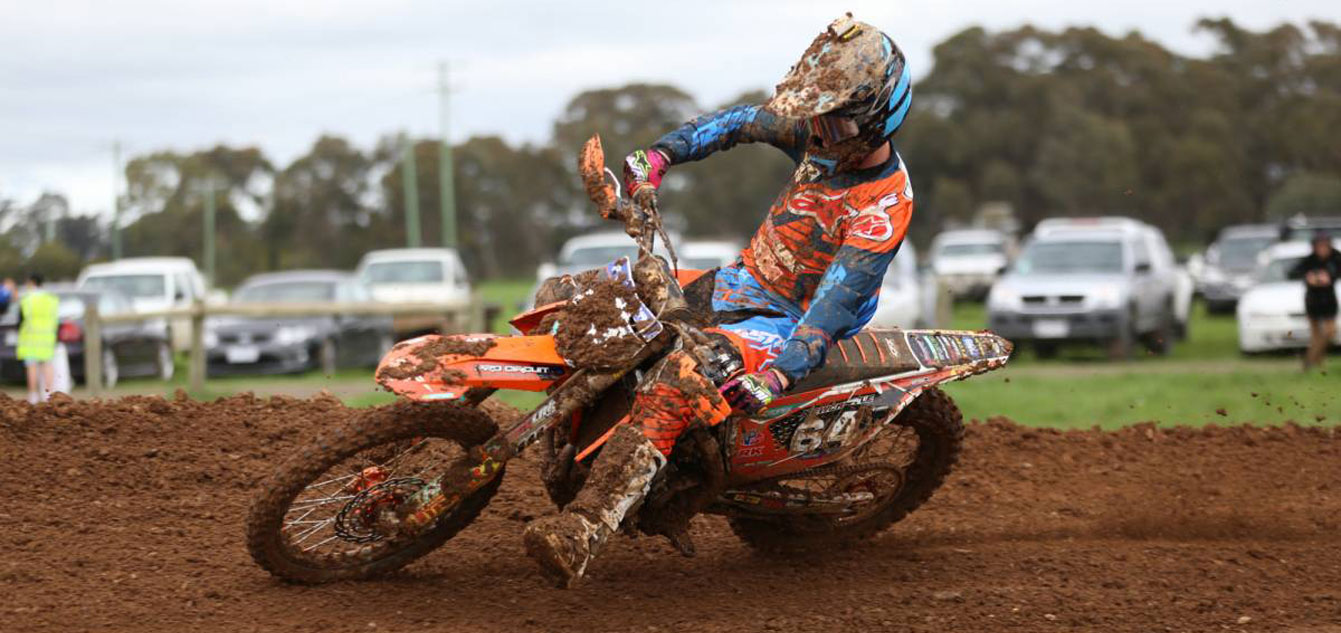 The Raceline Pirelli KTM riders are looking to gain maximum points as the Motul MX Nationals reaches the pointy end of the season.
By Hayden Gregory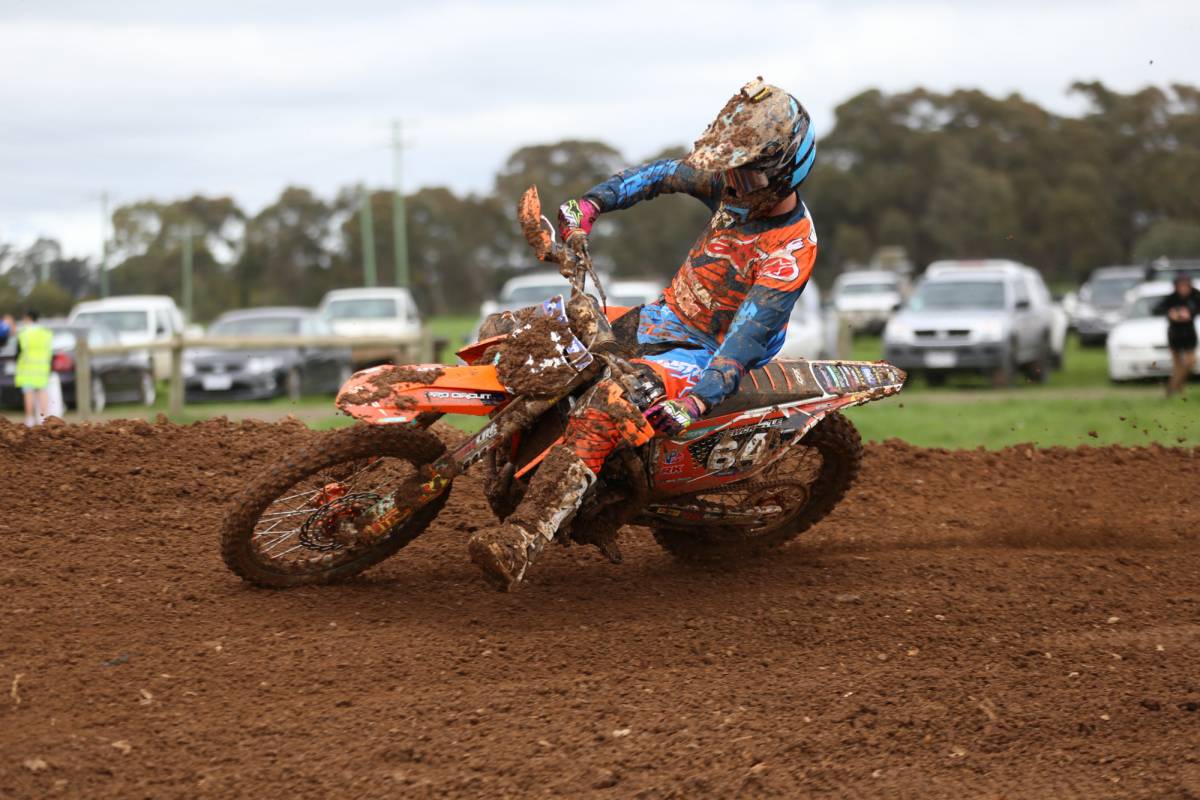 Wade Kirkland currently sits third in the MXD Championship and understands the need for a strong showing this weekend in Toowoomba to remain on the podium.
"I'm really looking forward to Toowoomba, it's exciting now that we're getting to the pointy end of the season, and I'm sitting in a healthy position in the championship," Kirkland shared.
"I've had another few good weeks on the bike since Round 8 at Shepparton, so hopefully I can put it on the box again at Toowoomba this weekend.
"I've learnt so much with the team this year, and I'm really thankful for the opportunity, so fingers crossed we can get a few more points at Toowoomba, and see where we're sitting once we get to Coolum."
Dylan Wills is aiming to break into the MX2 top five, and has noted a few changes in his training which could make a positive difference.
"I'm feeling good coming into Toowoomba, I have changed up a few things in my training since last round and I'm excited to get out there and race," Wills shared
"The bike is good, I'm feeling better and stronger than I have all year so I can't wait to get out there.
"I finished fourth at Toowoomba last year so I'm looking forward to getting out there and trying to get a good result again this year!"
The Raceline Pirelli KTM team look forward to round nine of the Motul MX Nationals, set for this Sunday, August 21 in Toowoomba.