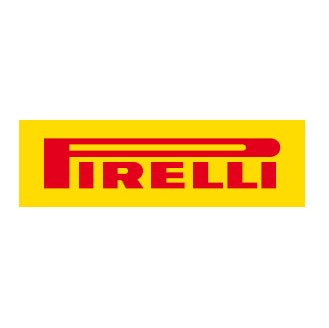 Todd Waters (Motorex KTM) takes the MX1 round win, with Luke Clout (Serco Yamaha) victorious in the MX2 for Pirelli Scorpion MX at Murray Bridge MX Nationals.

Brisbane, 29 February – Round 2 of the MX Nationals held at Murray Bridge (South Australia) has seen further strong results for Pirelli Scorpion MX. The well prepared track at Murray Bridge benefited from heavy rain in the lead up to race weekend, and combined with a well ripped and watered track for raceday , allowed riders a consistent surface to race for the whole day.

MX1
The new Superpole format again provided added excitement for the strong South Australian crowd in attendance, with the top 5 riders from morning qualifying in the MX1 moving on to the Go-Pro Superpole for a flying lap. Todd Waters (Motorex KTM) continued his blistering pace from Raymond Terrace to take the top spot in Superpole, with other fast laps for Pirelli from Matt Moss (Motul Pirelli Suzuki), privateer Jake Moss (Campbell Mining Suzuki) and Ford Dale (Carlton Dry Honda) for 4 out of 5 places going to Pirelli riders. Scorpion MX Mid Soft 32 front again proved popular, while the early damp track conditions saw many riders opting for the Scorpion MX Mid Soft 32(MUD) version, a good compromise on the rear to suit the mixed track conditions.
Race 1 saw privateer Jake Moss (Campbell Mining Suzuki) take the holeshot and then continue on through the 30 minute moto for the race win, a great example of what can be achieved by a private rider up against the Factory teams. "My starts have been perfect– I love the Suzuki and the Pirellis are hooking up really good" he reflected after the race. Cody Cooper (Motul Pirelli Suzuki) finished 2nd in the moto, with Matt Moss (Motul Pirelli Suzuki ) 4th, Daniel McCoy (Carlton Dry Honda) a strong 5th and Todd Waters (Motorex KTM) 6th after a fall and some other issues.
Race 2 in the afternoon saw Todd Waters (Motorex KTM) step it up another gear, with a focused and determined ride to dominate the 2nd moto. The track stayed loamy with good moisture in the surface, but also began to dry and harden on the up ramps and several sections of the track. Todd's tyre choice of MX Mid Soft front and 120/80-19 rear proved a winning formula, and with his Superpole and Race 1 results saw him take the overall MX1 round win. Teammate Kirk Gibbs also showed great pace in the 2nd moto, finishing 4th after initially leading the race. Jake Moss finished 3rd overall for the round, after tangling with several riders early in the 2nd moto putting him back in the results for this race.
MX2
Luke Styke (Serco Yamaha) placed his YZF250 on pole for the MX 2 class ahead of teammate Luke Clout and  Josh Cachia (Carlton Dry Honda), using Scorpion MX Mid Soft 32 front and MX Mid Soft 32 (Mud) rear.
Race 1 saw Styke go down early with Cachia and Clout leading the early laps. Josh Cachia was showing great pace on his new ride with Carlton Dry Honda when he had some bad luck, hitting a track barrier with his rear wheel, causing damage to his rear tyre and a disappointing DNF for the race. Clout then took the lead and the race win, while a spectacular push back through the field from Luke Styke following his early crash saw him finish in 3rd place for the moto. Race 2 saw a revved up Styke take the lead early using MX Mid Soft 32 front with matching 110/85-19 rear, and go on to lead race 2 from start to finish with the race win ahead of fellow Yamaha rider Clout.
A resurgent Josh Cachia salvaged valuable points with a strong and consistent 3rd place in the 2nd moto. The round win for the MX2 went to class rookie Luke Clout aboard the Serco Yamaha with consistent 2-2 results.
This result saw Pirelli take an impressive 1-2 result for the MX2 class, with a 1-2 also for Serco Yamaha.
The series now heads to the Sand of Wonthaggi (Victoria) in one week's time.
MX1 Overall Round 2 
1. Todd Waters 66
2. Billy Mackenzie 64
3. Jake Moss 60
4. Lawson Bopping 59
5. Matt Moss 54
6. Tye Simmonds 46
7. Jacob Wright 45
8. Cody Cooper 45
9. Ford Dale 42
10. Cody Mackie 42
MX1 Championship 
1. Todd Waters 141
2. Billy Mackenzie 122
3. Lawson Bopping 109
4. Jake Moss 107
5. Matt Moss 107
6. Cody Cooper 105
7. Tye Simmonds 98
8. Ford Dale 85
9. Cody Mackie 83
10. Jacob Wright 80