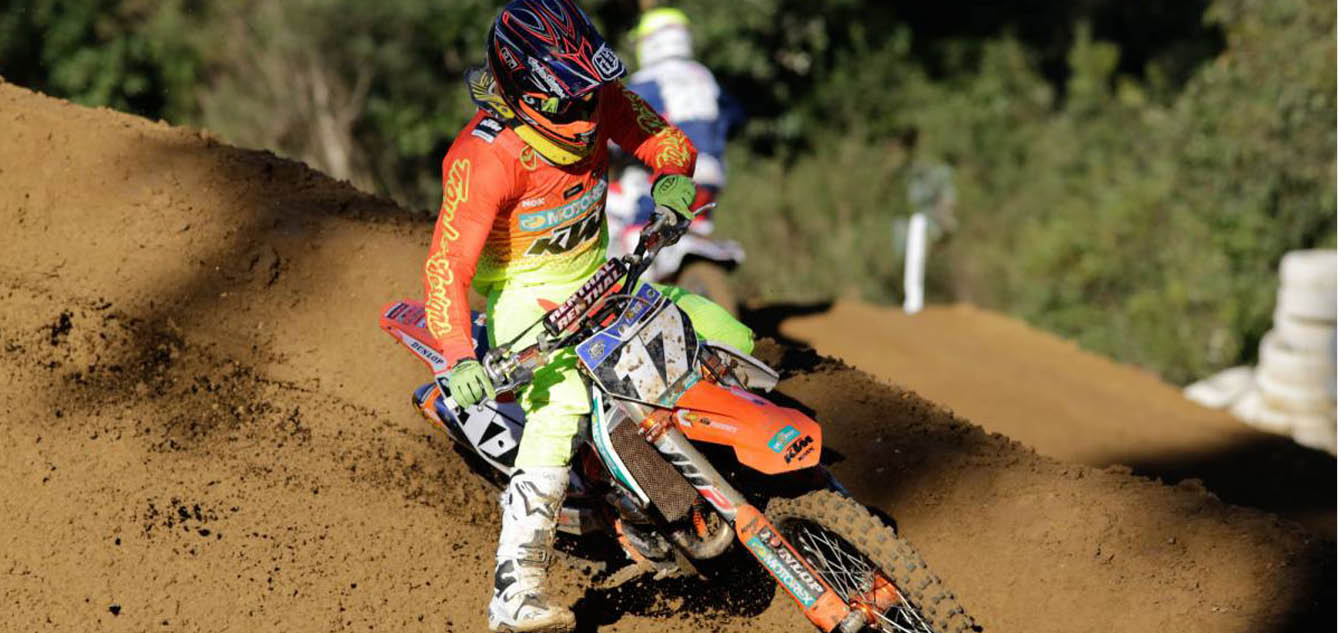 The KTM rider is a serious championship threat.
By Hayden Gregory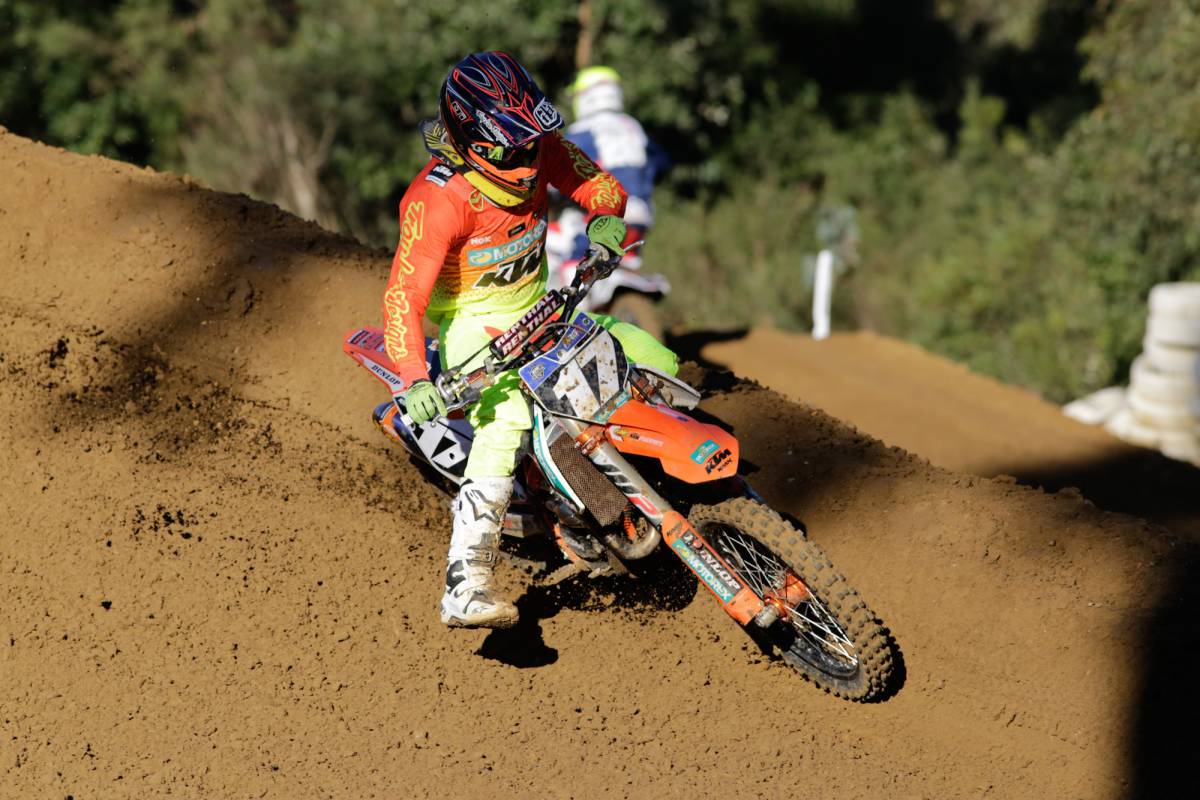 National Pump Monster Energy Kawasaki's Jake Moss topped all 35 riders in qualifying ahead of championship leader Nathan Crawford and Wilson Todd. As gates dropped in the first, 2015 Nowra champ Dylan Wills secured the MXstore holeshot, moving into the early race lead.
Thomas Ravenhorst and Jed Beaton were the best of the rest with Caleb Ward showing some great seed in tow. By lap four the KTM rider had the lead, rounding up everyone in front with ease. Championship leader Crawford suffered a terrible start but managed to claw all the way back into third before a late pass on Beaton scored him second. Ward was flawless out front to easily take the moto win.
In the second Wills once again got the pick of the starts before Todd quickly moved into the race lead. As Wills fell back through the pack Ward and Beaton would push forward with Crawford once again impacted by a poor start.
Todd looked strong out front, yet a pacey Ward would simply prove no match, getting around the leader to set his sights on a round clean sweep. From that point on he pushed forward and remained unchallenged to cap off a sensational day.
"It was a really good day for me today. I had a bit of a tough round at Nowra last year, and the goal was to come and fix everything I did wrong last time, and I think we've done that," Ward said.
"I'm just trying to do everything I can to get that red plate back. I had a really good mid-season break and to go 1,1 today and make up some good points in the championship is awesome.
"I want to prove that I'm the best guy in the class – I want to go to Des Nations, and I want to win this championship, so days like this really help.
"From here on out, I'll be going out every race to do my best and I've just got to keep winning races."
Jed Beaton finished the second moto in third place to claim runner up for the round. Crawford landed on the last step of the podium to narrowly hang onto his championship lead, now just nine points clear of Ward.
Motul MX2 round six results
1) Caleb Ward – 70 points
2) Jed Beaton –  60 points
3) Nathan Crawford – 58 points
4) Jayden Rykers – 56 points
5) Wilson Todd – 54 points
6) Keiron Hall – 48 points
7) Joel Wightman – 48 points
8) Dylan Wills – 48 points
9) Aaron Tanti – 41 points
10) Hamish Harwood – 40 points
Motul MX2 Championship Standings
1) Nathan Crawford – 384 points
2) Caleb Ward – 375 points
3) Jed Beaton – 373 points
4) Jayden Rykers – 336 points
5) Wilson Todd – 324 points
6) Kyle Webster – 296 points
7) Dylan Wills – 287 points
8) Jake Moss – 278 points
9) Hamish Harwood – 266 points
10) Joel Wightman – 258 points