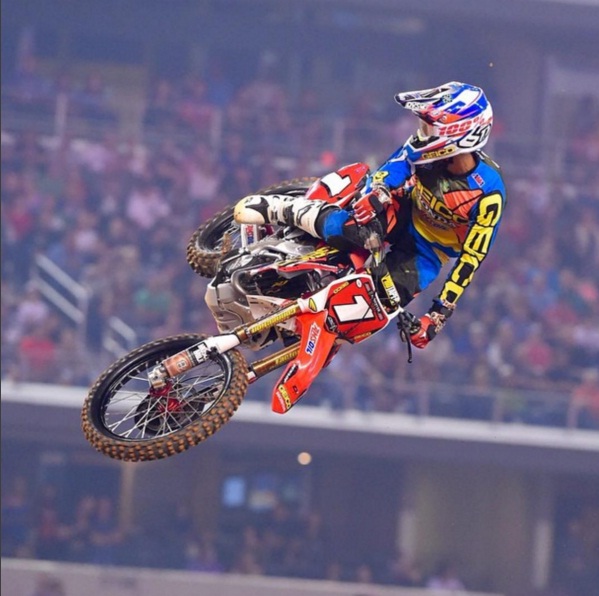 Following weeks of speculation Justin Bogle has announced that he will be staying with the GEICO Honda team for 2016.
By Hayden Gregory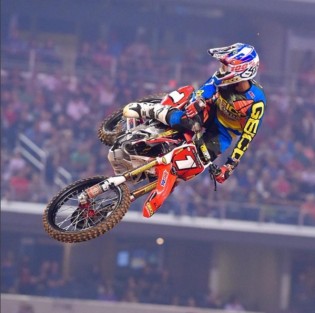 Bogle joined the team in 2011 as an amateur and has spent his entire professional career there. With 2015 being his last year aboard the smaller bike, Bogle was determined to make an impact to secure a deal for the 450's. An injury in the first round of Nationals diminished Bogle's title chances however a number of impressive rides towards the end of the year did not go unnoticed.
It had previously been stated that GEICO Honda would not field a 450 program but a number of circumstances and fallen deals have resulted in Bogle officially staying on with the team.
"Knowing everyone here and working with the same group of people will make this transition so much easier," Bogle said. "I'm really comfortable with this team, always have been, and I trust in everything these guys do for the riders.
"Big thanks to [team owners] Jeff Majkrzak, Ziggy [Rick Zielfelder], Mike Grondahl, and everyone at Honda for believing in me and giving me this opportunity," he continued. "This is what you dream about as a kid when you're racing every weekend at the local track and pushing yourself to get better. It's for all the work you put in when your friends are going out and having fun. This is the ultimate dream come true."
"I wasn't going all-out when I rode a 450 those last three races, but it did give me a chance to see what I'll be up against," Bogle said. "It's the best riders in the world, the fastest guys, the guys that have worked just as hard as you have. It'll be a great challenge. But at the end of the day it's riding a dirt bike, which is something I've done my whole life."