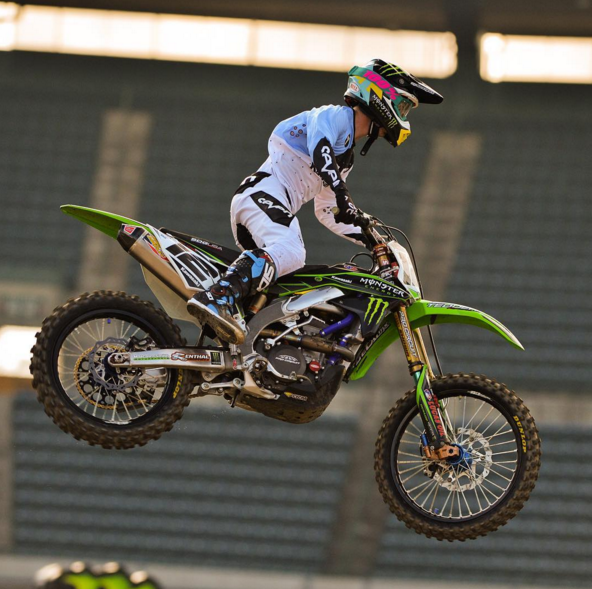 Weimer will be rushed straight into the team for this weekend's Oakland Supercross to replace the injured Brock Tickle.
By Hayden Gregory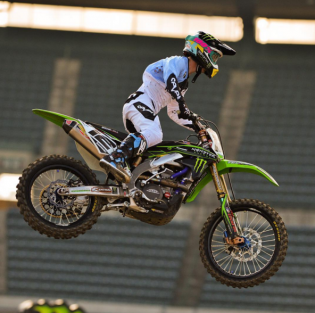 Weimer started the season as part of Team Tedder however will make the switch mid week to ride the No.12 Suzuki RM-Z450. The transfer comes as Broc Tickle injured himself in a practice crash last Friday fracturing his right forearm. The injury means the rider could miss four to six weeks of racing thus leaving RCH Suzuki with little choice but to make a replacement.
Weimer is no stranger to the circuit, amassing a total of 53 450SX starts including five podiums. Currently sitting ninth place in the championship Weimer also experienced success in the 250SX division claiming the crown in 2010.
"It's a good opportunity for me to be on a team of this calibre," stated Weimer. "I know most of the guys on the team and have worked with some of them before. I have a lot of respect for both Carey and Ricky so when the opportunity presented itself; it was really something I wanted to do. 
"RCH is a team that I've been interested in for the last few years but the opportunity hadn't come along so when it did, it was pretty easy for me to say yes." 
"As a rider, you want to bring results and hopefully, be a good team member. I want to try and help the team anyway I can. It could be testing and whatever that entails. I enjoy being able to contribute. First and foremost, as a rider, you want to produce results. After that, it's about being a good teammate and making a contribution. 
"As of now, my best finish this year is eighth. I just want to keep raising that bar, grab another gear and try to be a little more competitive with the next little group of guys. This is a big, big change for me. I've been on a Kawasaki for the last seven years so this is a huge move for me, but it's an opportunity I'm excited about and couldn't pass up." 
RCH team owners Carey Hart and Ricky Carmichael are glad they could fill Tickle's place with someone as experienced and talented as Jake Weimer.
"I think Jake will be a great fit," said RCH co-owner Ricky Carmichael. "I know he's worked with several members of our technical group in the past and knows just about everyone on the team so that should make it a smooth transition for everyone. We will give him our best. He's going to be fun to watch. 
"At the same time, we want to wish Broc a speedy recovery. He had a great off-season and worked his butt off so everyone is really bummed about his injury. We'll have his bike ready to go when he's ready to get back after it."