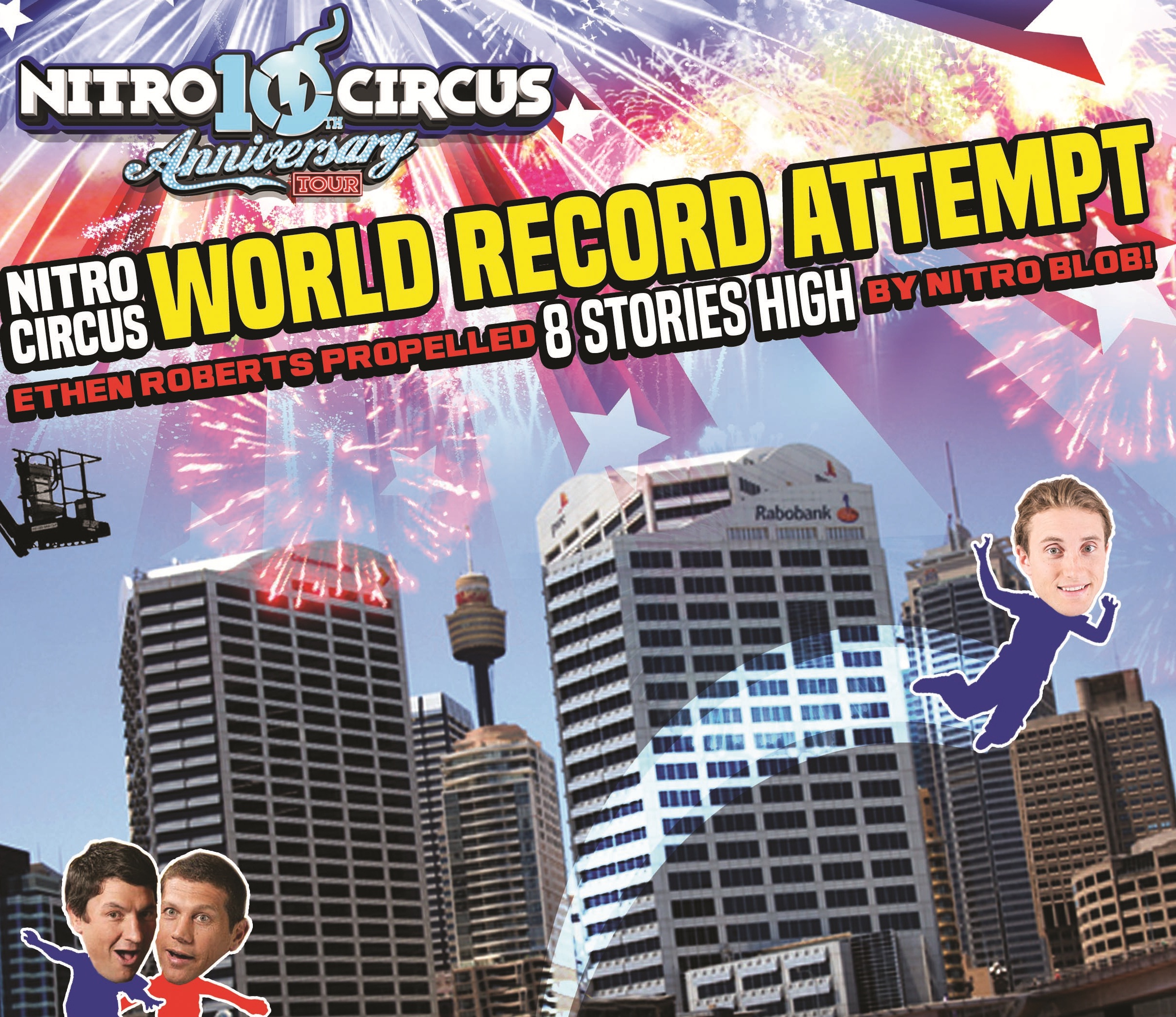 NRL legends Bryan Fletcher and Nathan Hindmarsh will join Nitro Circus Live tomorrow for a world record attempt at Sydney's Darling Harbour.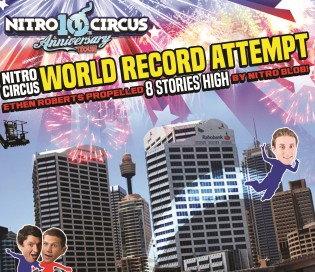 Fletch and Hindy will participate in a "Blob" stunt that will catapult stuntman Ethen Roberts more than 15m into the Harbour.
The current world record for vertical height sits at 59Ft (17.98m), a record set in Nice, France, last year.
With some help from two of Rugby League's hardest hitters, Nitro Circus Live is hopeful of eclipsing that record while having a bit of fun along the way.
WHO: Bryan Fletcher, Nathan Hindmarsh and Ethen Roberts
WHAT: Nitro Circus Live World Record Attempt
WHEN: 11AM Tomorrow, Thursday 10th March
WHERE: Darling Harbour (Out the front of IMAX Theatre)