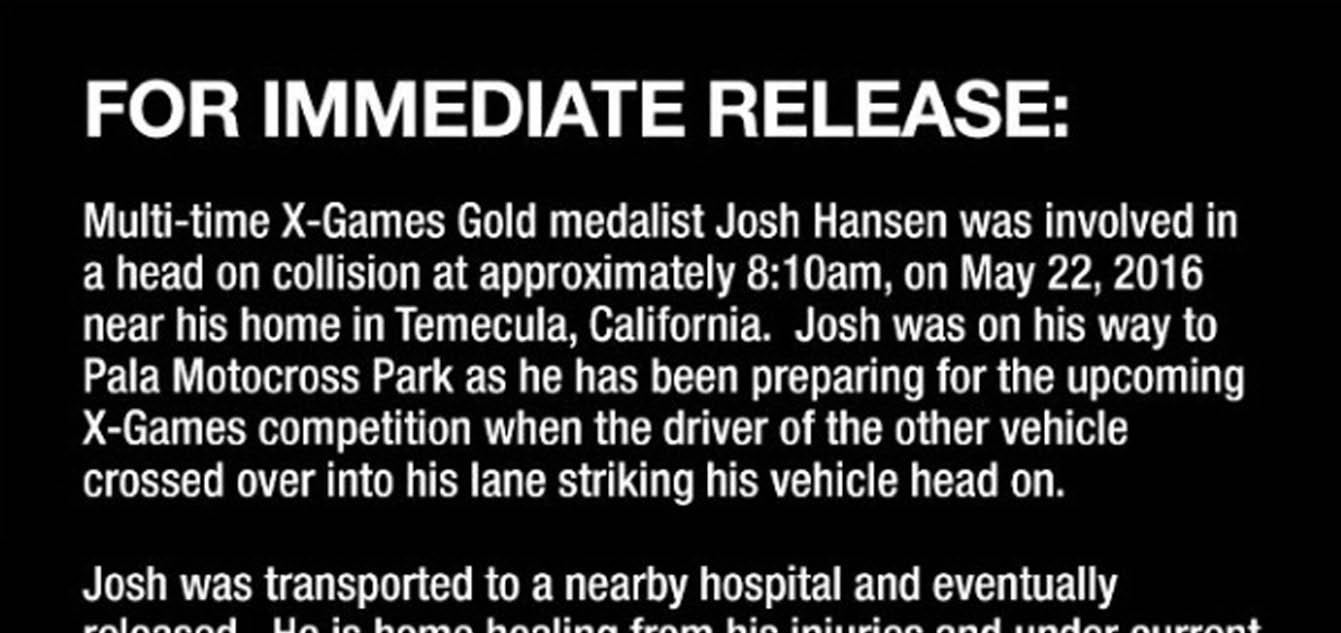 Hansen posted the following press release on his instagram regarding the incident.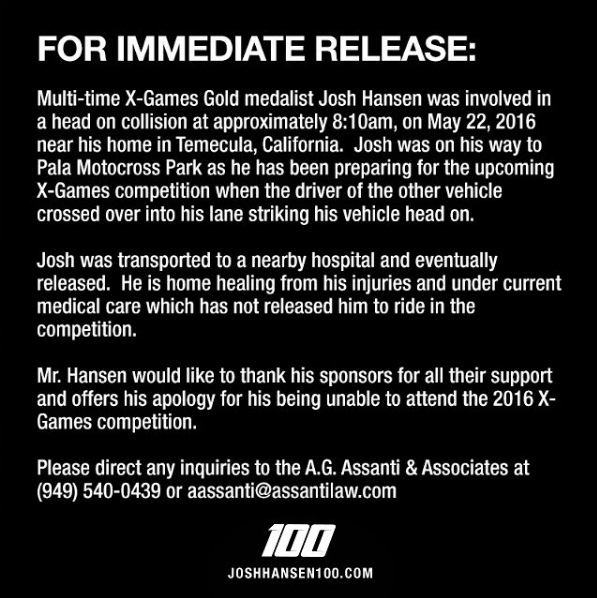 Multi-time X Games Gold medallist Josh Hansen was involved in a head on collision at approximately 8:10am, on May 22, 2016 near his home in Temecula, California. Josh was on his way to Pala Motocross Park as he has been preparing for the upcoming X-Games competition when the driver of the other vehicle crossed over into his lane striking his vehicle head on.
Josh was transported to a nearby hospital and eventually released. He is home healing from his injuries and under current medical care which has not released him to ride in the competition.
Mr. Hansen would like to thank his sponsors for all their support and offers his apology for being unable to attend the 2016 X-Games competition.