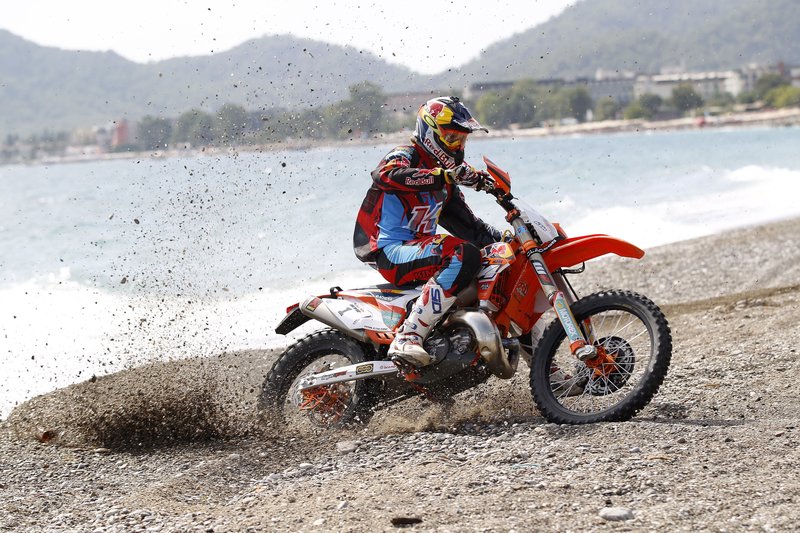 Jonny Walker will look to make extreme enduro history this weekend attempting to complete a perfect season as the competition heads to Kemer, Turkey.
By Hayden Gregory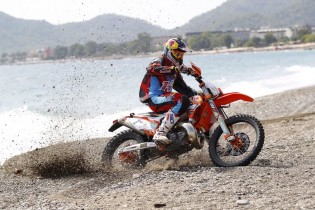 The 24 year old has had an outstanding season winning all events he has lined up for. He has stood at the top of the podium in Italy, Britain, Austria, Romania and Poland. From his debut win at the tortuous Hell's gate, the KTM rider has dominated every enduro race including the recent Red Bull 111 Megawatt.
As the Red Bull Sea to Sky kicks off this weekend Walker will look to become the first man to achieve a hard enduro grand slam.
"Even I can't believe how well this year has gone – it's been incredible," Walker stated. "It's not something you can plan for; you've just got to hope it happens.
"I definitely want to get the grand slam but I'm not beating myself up about it," he says. "I want to win the race more than set any records or anything like that. Last year I lost my Sea to Sky crown so all I want to do is win it back."
The man standing in Walker's way is 40 year old enduro veteran Graham Jarvis. The British rider is the defending Sea to Sky champion and he has no intention of giving his title up without a fight.
"I had hoped to win one outright by now but it hasn't happened," Jarvis said. "It's not for the want of trying; things just haven't gone my way. My riding is good and I'm as hungry as ever."

"I won Sea to Sky race last year – actually I managed to catch and pass Jonny for the win – so that's great motivation to bring to Turkey this year. By all accounts it's going to be a tougher race this year and it's a long way to the top of that mountain. I'll be giving it 100 per cent to get there first."
Gates will drop on the Red Bull Sea to Sky October 2nd.