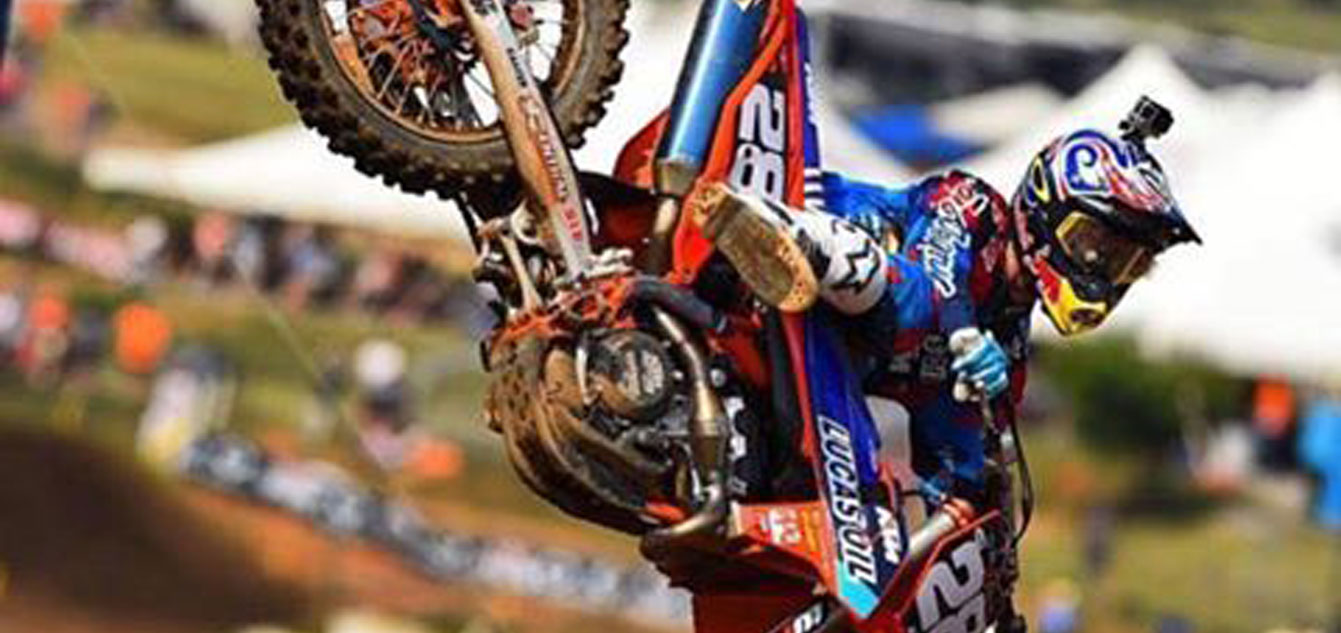 The 250 rider remains in hospital after a nasty crash at the Undailla National.
By Hayden Gregory
In the second 250 moto, Nelson went down in a corner before his bike also collected him in the back. As a result the red flag was waved and medical staff were left to prematurely treat Nelson before he was immediately transported to hospital.
At this stage Nelson has updated fans saying he has limited felling from his waist down in what must be an extremely difficult situation. Surgery has been scheduled as Nelson works very closely with the hospital staff and Wings for Life Spinal Cord Research Foundation.
The following statement was posted by Nelson:
"In the second Moto at Unadilla, I had a crash in a tricky turn, ultimately ending with a red flag for the race. I went down pretty hard of a direct result of the bike hitting me from behind. I am currently at a hospital in Cooperstown, NY where we are waiting for some swelling to go down in my back before doing surgery. At this time I have limited feeling from my waist down. The hope is that after the swelling goes down, I will get some more feeling back. Thank you all for your support, kind thoughts and prayers. I will keep you posted in the next few days!"
A Road 2 Recovery donation page has been set up to cover medical expenses for Jessy and his family. You can access the page here.