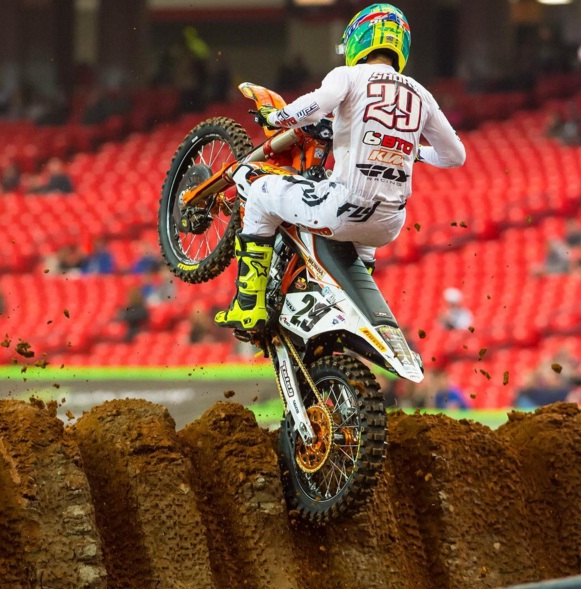 We take a look at who pulled up a little sore from the weekend.
By Hayden Gregory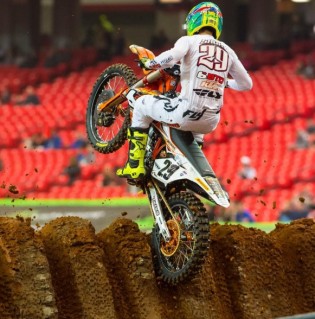 A three rider crash involving Andrew Short, Wil Hahn and Phil Nicoletti was the most significant incident in Atlanta, causing all involved to forfeit the race in favour of medical examination.
The worst news comes via Wil Hahn, who has confirmed the unfortunate news of a broken collarbone. The crash left the Kawasaki rider unable to continue in the night before scans later revealed the severity of the injury.
Nicoletti took a bad hit to his knee and was sent for a precautionary MRI scan. The scan showed no need for surgery and Phil will go through the motions of rehab this week with an eye on Daytona.
The final rider involved, Andrew Short, has suffered from yet another concussion alongside some burns, bruises and cuts. Short took to his instagram account to update fans on his condition.
"Well, I'm pretty banged up from crashing Saturday night in Atlanta. The worst part was getting my second concussion in less than three months. The burns, bruising and cuts will heal but injuring my head scares me. I would like to thank Eddie and Dr Alexander from the aterisk crew for helping with assistance and medical care. At this point I don't know when I will return to racing but would like to thank the whole @teambtosports crew and sponsors for the support. Besides God and family there is nothing I love more than being at the races around dirtbikes. Also I appreciate @cudby for sending over sweet photos from the races each and every week!"