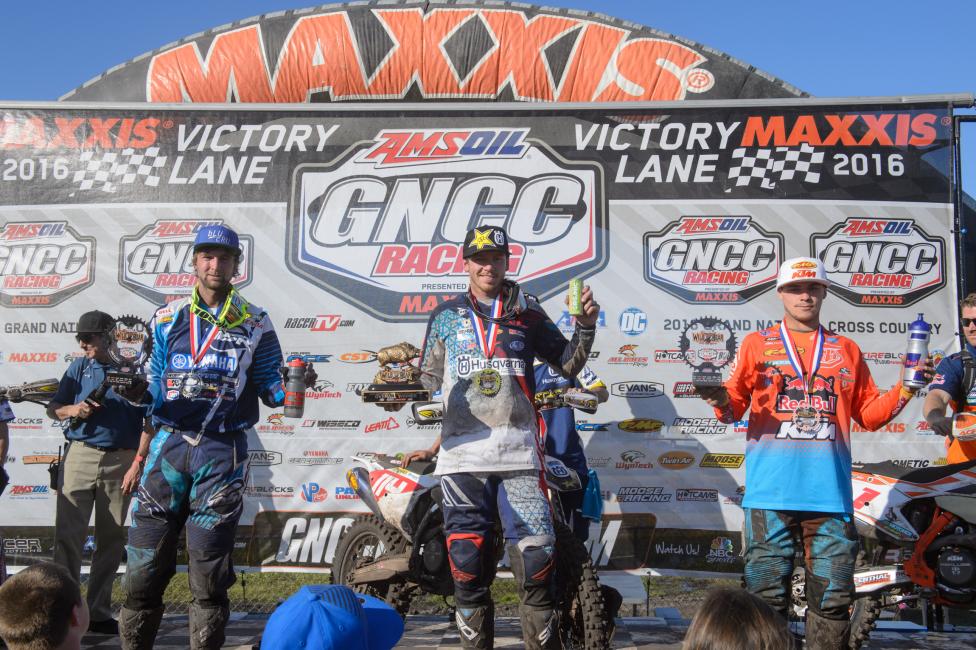 Aussie Josh Strang has taken out the opening round of the 2016 AMSOIL Grand National Cross Country Series.
By Hayden Gregory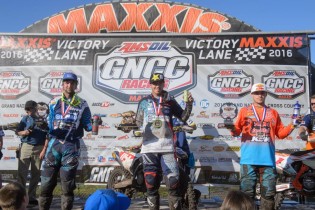 The 42nd season kicked off in Florida with a number of spills. KTM's Kalib Rusell shot out of the gates before going down and taking a few other riders with him. Ricky Russell then took the holeshot before also making a mistake allowing Josh Strang to assume first place.
Strang was able to hold off early pressure from JCR Honda's Chris Bach with the pair trading blows for the first half of the race. Ultimately the challenger dropper off and the Aussie was able to stretch out to take the chequered flag by 30 seconds.
"The last half of the 2015 season was good to me," said Strang. "I didn't spend any time pre-season training in Florida, so I just wanted to come down here and do well and try to win if the opportunity was there. Today I felt like I was riding pretty well and it was good to get a win."
Bach dropped deep in the pack allowing fellow Aussie Daniel Milner to move into second place. For the final few laps he locked into battle with Kaliub Russell, just beating him on the line by two thousandths of a second.
It is a great start to the season by our Aussie boys and they will no doubt look to build on their positive starts next weekend in Sparta, Georgia.