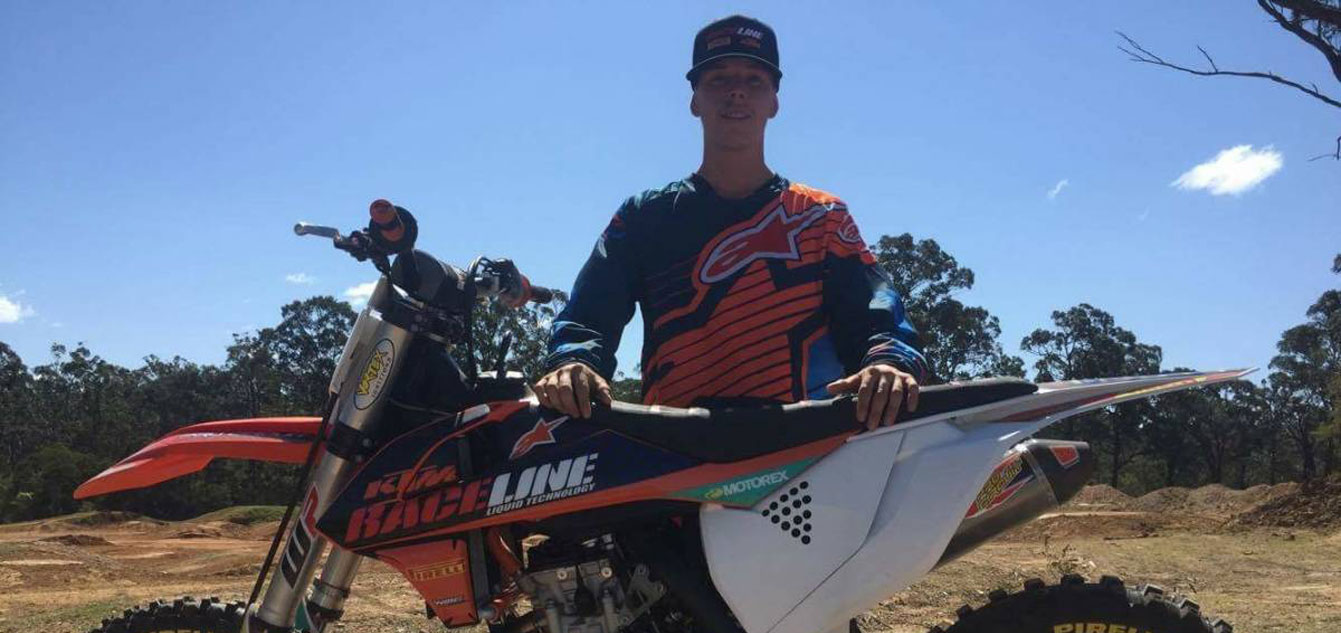 The former team member will re join the squad in place of injured SX2 rider Wade Kirkland.
By Hayden Gregory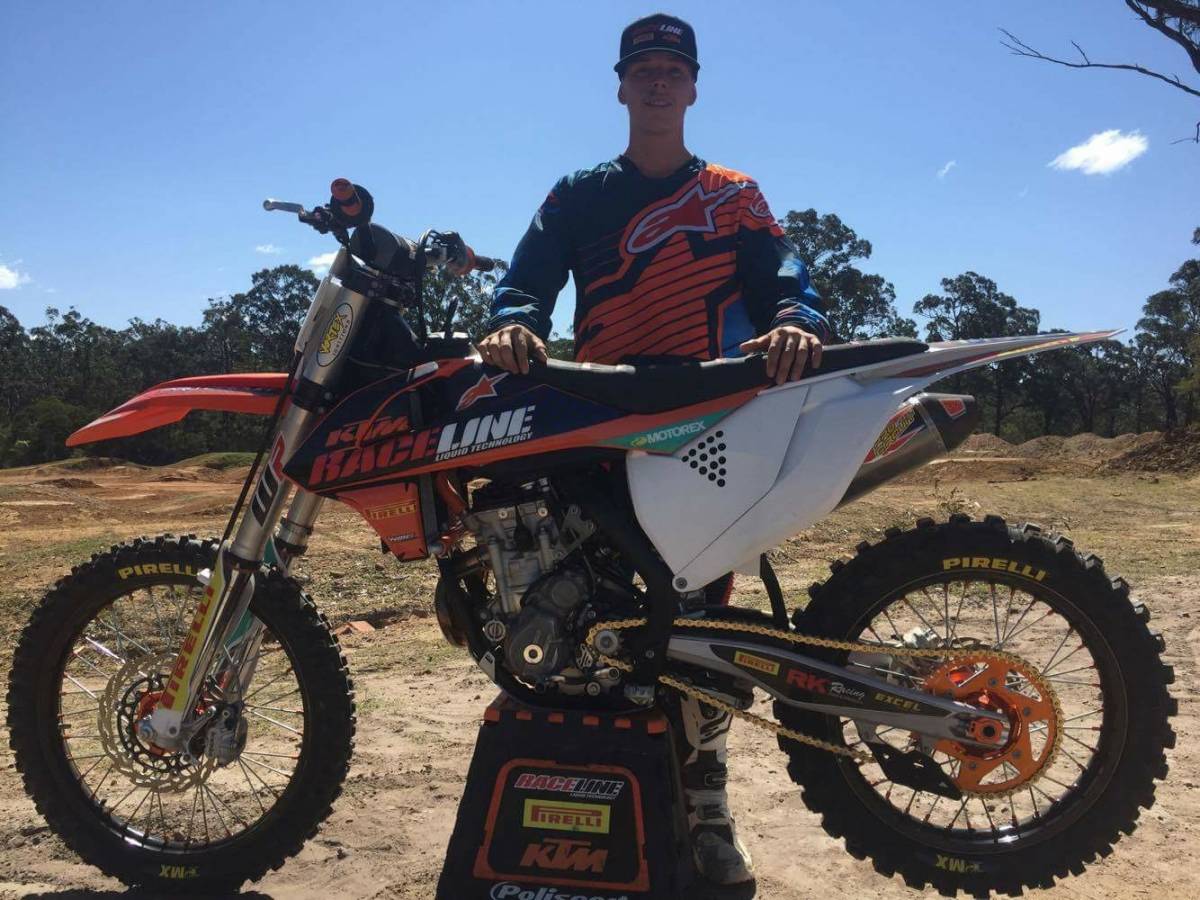 Madden formed part of the Raceline Pirelli KTM assault in 2015 and was unfortunately squeezed out of the team for 2016. Racing the Supercross opener as a privateer, Madden was not expecting a recall as early as he did.
An injury to Wade Kirkland in round one opened the door for Madden and he is extremely grateful for the opportunity to ride under the KTM truck.
"I have obviously known the Raceline guys for a long time now, and even after I stopped racing with them, we all still remained very close and they have helped me out a lot this year," Madden said.
"When Wade got injured they gave me a call and offered me the opportunity to come and fill his shoes which I jumped at. It's obviously hard racing as a privateer, and the Raceline guys are some of the best in the business, so I'm stoked to be back under the truck.
"I've been riding a KTM two stroke, but the transition onto the four stroke KTM has actually been pretty good, and I just can't wait to get out on the track at Toowoomba this weekend, and do my best for the Raceline guys."
Madden will join Dylan Wills in the SX2 class who is looking to bounce back from a disappointing opening round at Jimboomba.
"The first round at Jimboomba was not what we were looking for, but since then I've continued with my program and I feel like I've made a lot of progress in the right direction," he said.
"In Supercross a lot of the race is about your start, and this year I've actually got quite a few good ones, so if I can get the start this weekend, there's no reason why I can't run with the front guys.
"Hopefully on Friday we can put the bad luck behind us, and I can go out there and reward the team with some solid results."
Round two of the Australian Supercross Championship will kick off in Toowoomba, Queensland, Friday October 14th.