The MXGP rider will remain with the team for the 2017 season.
By Hayden Gregory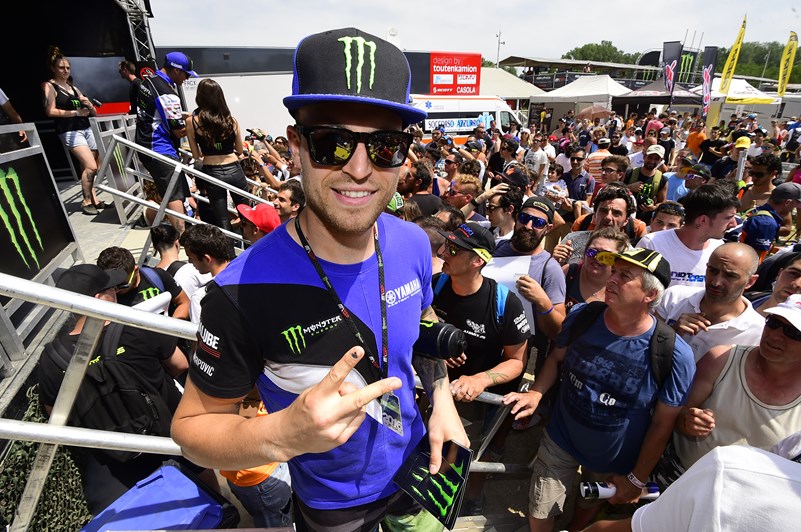 The Belgian rider has been part of the Yamaha team since 2014, experiencing great success including 12 podiums and a maiden victory in the Czech Republic. Last season Van Horebeek claimed fifth in the championship despite battling a foot injury.
This year Van Horebeek has once again impressed in the premier class scoring ten top ten finishes from 12 outings, highlighted by a third place in Thailand. He currently sits sixth place in the championship and will no doubt embody a new found confidence knowing he is part of Yamahas future plans.
"I feel really good in this team, and in the three years since I came here I have been 2nd, 5th and now again fighting for a top five in the championship, and that's all because I'm comfortable here and I'm comfortable on the bike, and this is what is really important. All of that makes it an easy choice to stay with people I consider to be part of one big family," Van Horebeek stated.
"I want to thank the staff of managers and mechanics from Yamaha and also Eric De Seynes at Yamaha for their trust in me. They all work very hard to keep us at this level, and at the end of the day I am really happy that we can do another year together."
Van Horebeek will once again accompany Febvre in the 450 class next year, a partnership which Eric De Seynes considers one of the best in the industry.
"With Jeremy seated again next season atop his YZ450FM, and alongside Romain Febvre, we are confident that we have secured the best pair of riders on the MXGP grid together with a team that combines all the elements for success in the motocross paddock," De Seynes said.