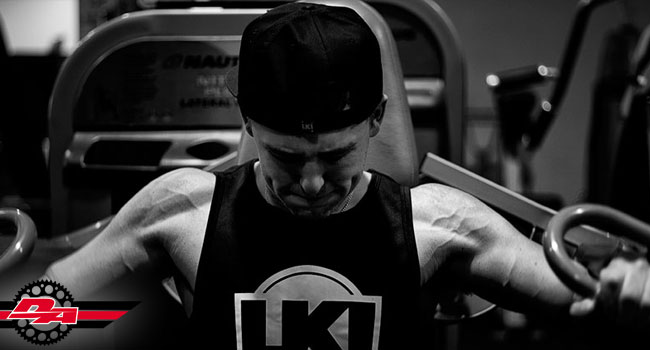 LUCKY TO BE ALIVE: Harley Quinlan had a life-changing accident that brought out the best in him. Here is his story
STORY SCOTT BISHOP PHOTOGRAPHY LKI/RUSSELL BROTHERS/DA ARCHIVES #163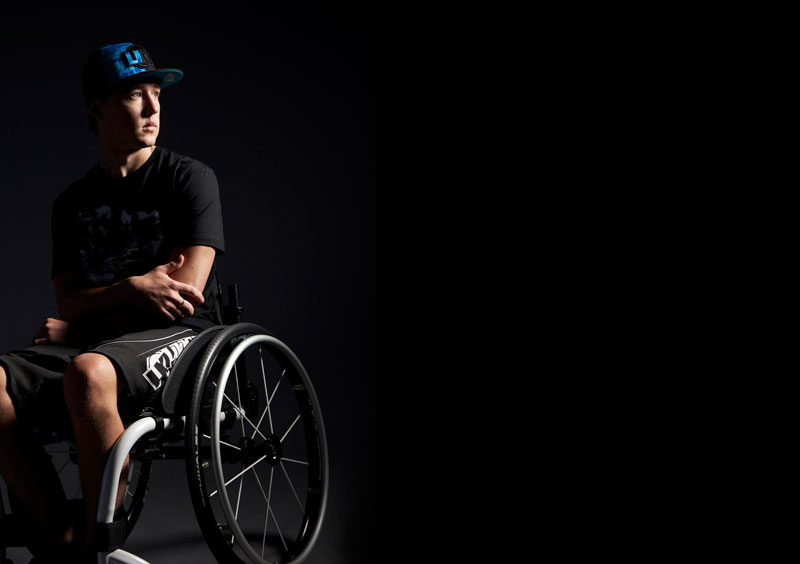 On November 10, 2010, Harley Quinlan's life changed forever. It was a Tuesday morning in Brisbane with clear skies and warm temperatures. Overnight rain had left the dirt wet in some places and just moist in others. Pulling up at a practice track just north of the Gold Coast, Quinlan and his riding buddies for the day determined the track was too wet for serious practice and decided to go to a different location to get some riding in.
Around 1pm, seconds after Quinlan blasted out of a right-hander, fate dealt him a severe blow. Sam Duncanson, who was behind Quinlan at the time, observed, "Just on the takeoff to a step-up triple, the rear of the bike seemed to step sideways and he lost a heap of momentum. The bike high-sided and flew front wheel low with Harley spat off the side. He landed head and neck first into the third jump and I instantly feared the worst."
Quinlan lay motionless on the track as the other riders raced to his side. It looked bad; they sensed it and they knew it. He was barely conscious.
They called for an ambulance. They ambulance arrived and they instantly knew this was serious and a helicopter was called. He was assessed, prepared for travel and taken to the Prince Alexander Hospital in Brisbane where the diagnosis was bleak. Serious spinal damage, lucky to be alive, will never walk again was the first diagnosis. The lives of Harley and the Quinlan family had been thrown into limbo.
Just a few weeks earlier Quinlan was beginning to achieve the form that made rivals take notice. After a slow start to the season when he broke his wrist just prior to the start of the MX Nationals, he began to get on a roll and stormed up to third place in the Under 19 class, despite missing a round (100 points) and riding the second round well below peak fitness.
That form moved with him into the Super X series. In only his second-ever supercross, Quinlan comfortably made the main event in the Pro Lites and announced his arrival in the first final. With a solid start, he moved into fourth place and was closing in on former champ Ryan Marmont. The pair were just seconds behind Matt Moss and PJ Larsen. Quinlan hounded Marmont until he made a small mistake and fell. He remounted, passed back into fourth and impressed everyone who saw it.
At the time of the accident, three rounds into the championship, Quinlan was running sixth in the Pro Lites class and about to sign a deal for the following season with Yamaha.
DEALING WITH IT
The usual hospital stay for paraplegics is around four to six months. Not only does the body need the time to heal; there are also major life skills that need to be relearnt. When Harley came out of an induced coma and learnt of his fate, the magnitude of the injury set in for both him and his family.
The date was November 14, four days after the accident, when I first walked in. His face was pale; he was awake but had lost an enormous amount of weight as his body dealt with the shock. His speech was slow and his memory spotty. He could only talk for a short period of time before his energy levels ran low and he fell back to sleep.
I was shocked and saddened. A kid I'd worked with since he was 13 was nothing more than a skeleton of his former self. I know many people who couldn't bear to see him like that and didn't visit.
About a week later, I returned for another visit and things had progressed. Physically he was still a mess but mentally he'd moved on. His life had changed; he knew it and could do nothing about it. But, one thing in the prognosis stayed with him: "Lucky to be alive."
As I said my goodbyes, he told me it was his goal to be out of hospital before Christmas and move on with his life. I encouraged him, supported him and believed him, but looking at him then and talking to his doctors, there was no way I could see this kid getting out of hospital in another five weeks in a state to live a full life.
During the month of December, Harley made quite a name for himself in the PA Hospital. Doctors and nurses were in amazement at his mental strength and his courage. They had a fighter on their hands and their belief was cemented the day nurses rounded a hallway to find Quinlan and another patient upside down and sprawled across the floor like wounded cockroaches. On further investigation they found out Quinlan and his mate had got into a wheelchair drag race down the hall before colliding near the finish, resulting in a spectacular fall.
Then, on December 23, after weeks of learning how to get about in a chair, how to move in and out of bed, extensive physio and a huge effort, doctors arranged tests to see exactly where he was at. They tied a rope from the ceiling of the hospital down to the floor and told Harley to climb up and touch the roof unassisted. It's a test they give to patients who have been through the hospital system in the usual four-to-six-month period to determine where they are at physically.
Quinlan grabbed the rope with both hands and headed for the roof. "I was hurting so bad, but if this was my way out of the hospital then I would've climbed that thing 20 times if they asked me," he recalls.
And climb he did. He reached the top and then lowered himself without incident. That afternoon he was allowed to leave hospital for the Christmas/New Year period, to return in early January for more tests, check-ups and evaluation.
Goal one of his new life had been met.
HOME LIFE
The Quinlan family was based at Biloela, central Queensland, and life for them was about to change. Harley didn't want to go back to Bilo as he'd lived on Brisbane's north side for two years and established a good network of friends and support. The issue of moving and the requirements of having a wheelchair-friendly lifestyle and house began to sink in on the Quinlans.
"It wasn't an easy time," recalls Harley's mother, Donna. "You never understand the change in everyone's life until it happens to you. Learning to live life in a chair was tough for Harley and it was hard for us to support him as he was also a 20-year-old man trying to find his independence.
"We had our good days and our bad days but Harley was amazing in his mental strength and didn't want to burden us with his life. It's amazing to think how far we have all come in the two years since the accident."
The evaluation at the hospital went well and the hospital staff recognised his determination. Harley was offered a role within the hospital to work with other spinal patients and also to go to schools and talk about spinal injury.
"I think I was pretty average at first as I hadn't really dealt with kids as young as five or six before," he says. "I could talk about my experience; I'm just not sure if I was talking on their level. But over time, I enjoyed doing it and the kids at the schools I went to were always cool. It was also part of the healing process for me, I guess."
First priority was relearning all the basics of life again. Getting dressed, feeding himself, getting set up in a wheelchair-friendly house and all those things most able-bodied people take for granted, Quinlan had to relearn.
A big step of independence was regaining his driver's licence, having a car adapted with hand controls and familiarising himself with it.
GETTING STRONGER
Quinlan's competitive edge wasn't lost. Gym sessions and training were part of his recovery program but the problem was he had nowhere to unleash this energy or competitiveness.
"I saw a video on Doug Henry riding his bike again after his accident and I enquired about that. I looked at go-karting or jet skiing but the problem with all those activities is that I required a heap of people just to do it — even more if I wanted to race them."
As part of that program, Quinlan started doing some hand cycling to build up strength in his shoulders and arms. The sessions went from a stationary cycle in his garage to small hit-outs in the streets around his house on a cheap hand cycle. The competitive bug had found its niche: Harley was going hand cycling.
EUROPE
Fast forward to March 2012, just 16 months after his life-changing accident. Quinlan had been selected to compete in a series of national and European hand cycling races in Spain. The AIS also noted his talents and offered him support. Then came the Special Olympics committee, which has short-listed Harley for the team for the Rio Games in 2016.
Right now, Harley works the phones from 9am til 3pm at McLeod Accessories, but his day starts at 4am when his alarm goes off and it's up for his morning ride: a leisurely 40km hand cycle through the hills north of Brisbane, no less. Once work is over, it's time for a gym session and some more cycling before tea and then falling into bed exhausted every night.
THE FUTURE
"My goal is to represent Australia at the Rio Olympic Games in 2016," states Quinlan. "After going to Europe and finishing around the top 20, I see what needs to be done and the level I need to ride at if I want to get a medal. It's a big gap to close, but I have four years to get there and I think I can do it."
In the two years since the accident, Quinlan has been through some gut-wrenching lows and some euphoric highs, but his SOP has always been hard work. Harley had done all the work in motocross and was about to explode into national prominence before his accident changed everything.
Now he's about to embark on another journey to the top and one thing is for certain: if his determination and dedication account for anything, Quinlan will be at those Rio Games, he'll be proudly wearing an Australian team shirt and, whoever beats him — if anyone — will have to ride the race of their life to be in front of him. They'd better be prepared to ride to the brink, as this kid doesn't quit!
—-
Scott Bishop was Quinlan's team manager from 2006 to his accident in 2010.
"I often use Harley as an example to riders. Here is a kid that busted his butt as a racer, he had his dream snatched from him in a freak accident just as he was about to cash in on the hard yards and then, two years later, is climbing to the top of another sport using sheer determination and drive to get there. A lot of current riders need to look at Harley to understand racing a motocross bike isn't such a bad job and the level required to achieve success in any sport.
"Probably the most extraordinary thing for me has been his mental strength in dealing with his fate. Very early in the piece he knew what was happening to him, had no regrets and was at peace with what happened. I'm sure there must have been days when he was bitter and twisted about it, but he rose above it, accepted his fate and moved on with his life.
"He doesn't look at his life as being ruined; he thinks he's lucky to be alive after the fall and as long as there is breath in his lungs and his heart beats he will live the best or fullest life possible. I took him jet skiing one day and he jumped on and took off. I think his family and I were more concerned than he was. I asked him what he would do if he fell off and he answered, 'Just float around until the tide brings me in.'
"To him, he can do everything apart from walk, and where his legs can't take him, his chair will. I was amazed at what he could do on a motorcycle but I'm far more impressed with what he's achieved since his accident."
Want more articles like this? Subscribe to Dirt Action Magazine.