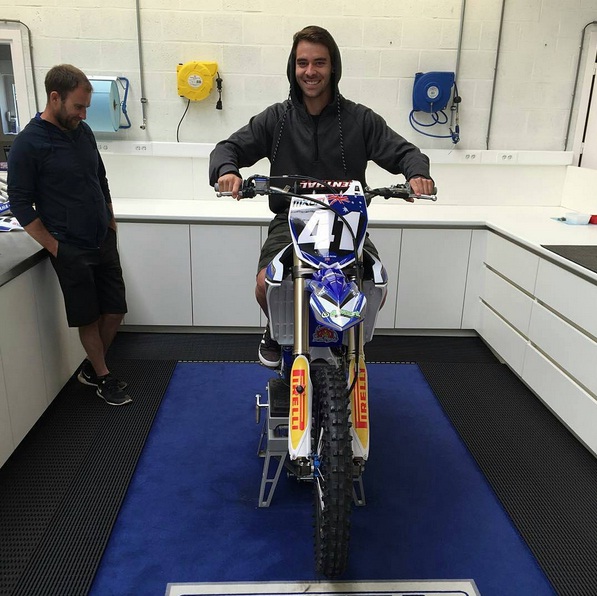 Australian team member Jay Wilson has made an extremely difficult decision to pull out of the upcoming MXoN due to injury.
By Hayden Gregory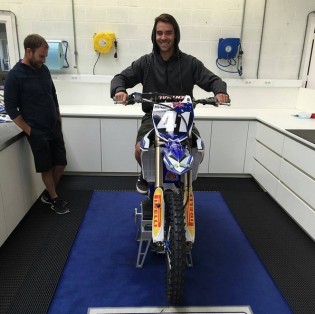 The Australian MX2 champion suffered a small fall while training for the event, tearing his stomach and forcing him from the track. Wilson made the heartbreaking decision early to allow the Australian team time to find a replacement in time for this weekend's event. At this stage Motorcycling Australia is yet to confirm who will join Todd Waters and Dean Ferris in the team.
Wilson took to Facebook to share his disappointment.
"I'm absolutely gutted. After long discussions with the doctors here in Europe, I have been forced to withdraw from the 2015 MX of Nations.
"On Monday afternoon while testing, I had a very small crash and fell on a rock, which ripped open the side of my stomach, and tore my stomach muscles. Given that I now have an open wound, and with high risk of infection, I am no longer able to represent Australia in the MX2 class at the MXoN in France this weekend.
"With there still being a number of days until the event kicks off, I wanted to make the decision to withdraw early, to ensure Australia has the opportunity to fill my position, and to give both Todd Waters and Dean Ferris the best chance possible to have a successful weekend. The MXoN is a team event, and it would be selfish of me to turn up behind the eight ball.
"This is without a doubt one of the hardest decisions I have had to make in my career, and although I am hugely disappointed, Australia deserves to have a 100% healthy team representing our country on the weekend.
"Thank you to Josh Coppins and Mike Ward for being there for me, and for helping me in making what has been a tough, but right decision for everyone," Wilson finished.