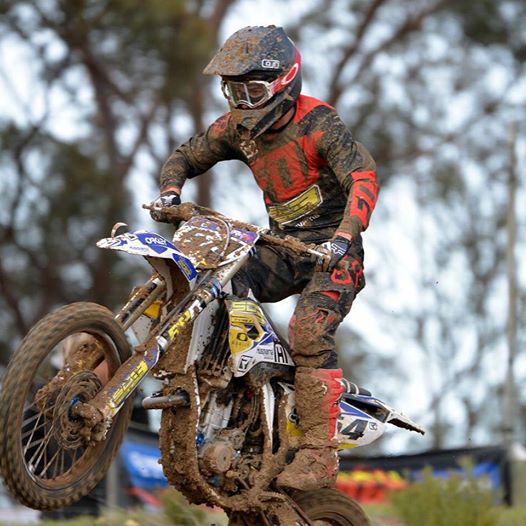 18-year-old Jesse Dobson and MX2 competitor Luke Arbon have been ruled out of the final two rounds of the MX Nationals, leaving Husqvarna with a depleted Queensland squad
Story by Hayden Gregory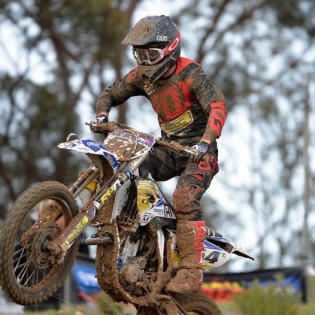 As the MX Nationals continue this Sunday at Toowoomba, Husqvarna will be without two of their five team riders. Jesse Dobson a member of the MX1 class has suffered a meniscal tear in his knee following a training accident. This comes as a huge blow to the rising star who has had a mixed bag of results this season. Dobson was looking forward to a strong season finish at his home track of Coolum.
"I'm going to be out for Toowoomba and Coolum." Dobson stated. "I was at Coolum last week for a practice day and on the last lap me and Crawford were racing and he clipped my front wheel. I dabbed my leg in the ground, and now I'm out with a medial meniscal tear. I got it operated on yesterday and I'm out for 6 to 8 weeks. It's kind of a kick in the guts coming into these last two Queensland rounds, but it happens. I'm still planning on doing the supercrosses, I'm in the process of building a track right now. Whether or not I go into the first round 100% or not we'll see."
Luke Arbon of the MX2 class has also been ruled out after being diagnosed with a rare stomach-lining virus. Causing fatigue the virus will be treated with a specialised diet that should see Arbon recovered in time for the upcoming Australian Supercross championships.
"Ever since Coolum I've been feeling really flat and unmotivated; in the last couple of rounds I could only last about 10 minutes before I'd be fully fatigued, commented Arbon.
"My blood tests were all coming back okay and it was kind of doing my head in a little bit. Finally I found a really good doctor who got to the bottom of it – I've got some virus thing that has wrecked the lining in my gut, so that it leaks stuff through into my system. So I'm on this yeast and sugar free diet for a month. I've just got to be strict with it and then hopefully I'll be back to 100%. I'd like to say a big thanks to SD3 and Husqvarna for all their support this year."
The Husqvarna racers still lining up this weekend include Craig Anderson in the MX1 class, Nathan Crawford in the MX2's and MXD contender Connor Tierney who is within 23 points of the championship lead.