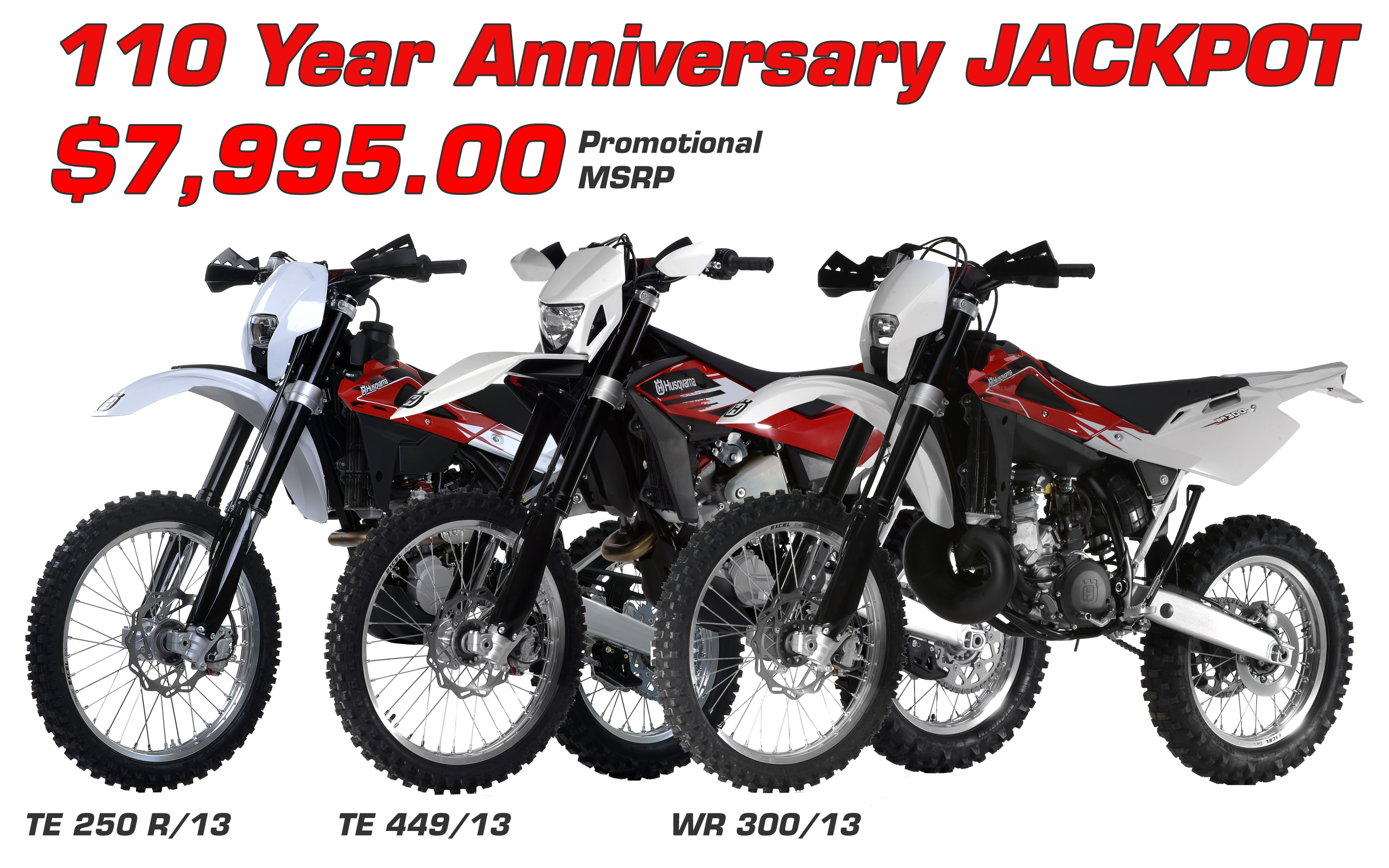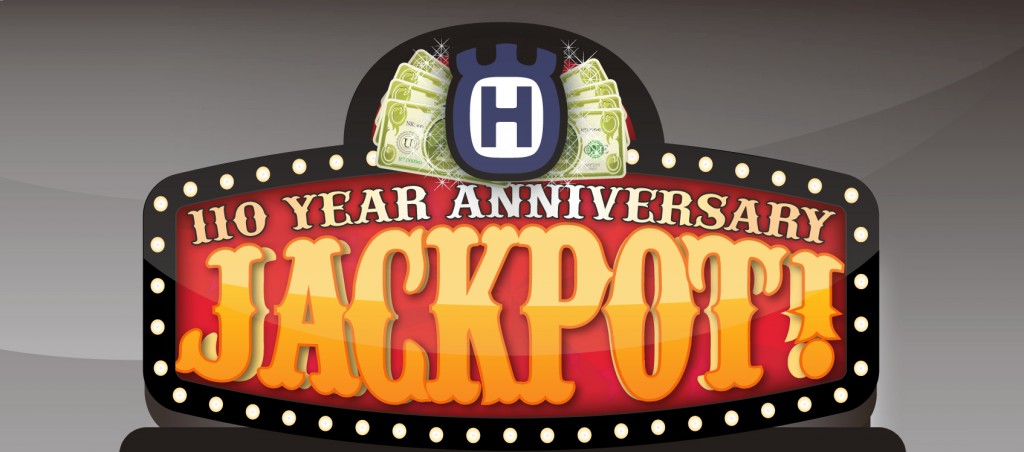 Husqvarna continues to celebrate its remarkable 110 year anniversary with its boldest promotion to date.
The new campaign is set to create huge demand for the Husqvarna range given the outstanding savings on offer for both current models and Dealer stock. The "110 Year Anniversary JACKPOT" promotion covers Husqvarna's core Enduro, Motocross, Minicross, Adventure and Road focused models. This promotion genuinely offers something for all buyers.
This campaign is available only while stocks last, so don't miss your chance to celebrate with Husqvarna and save up to 30% on selected models.
"Take advantage of this incredible factory supported promotion while it lasts! This will make way for the exciting new range of Husqvarna's planned for the future." – Paul Feeney.