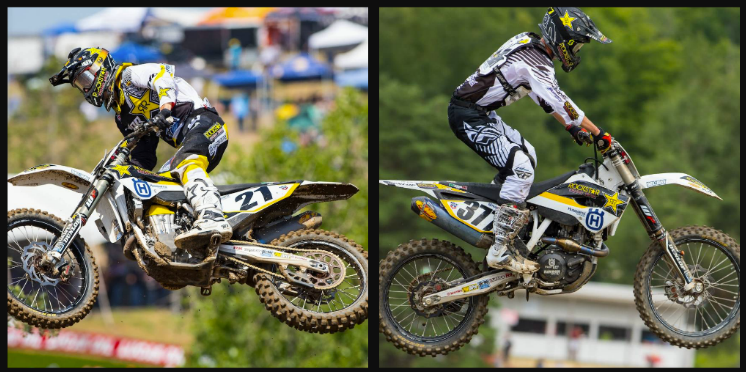 Following a successful year, Rockstar Energy Husqvarna duo Jason Anderson and Christophe Pourcel have both been re-signed by the factory racing team.
Story by Hayden Gregory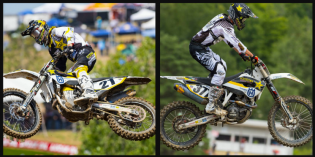 Jason Anderson has had his contract extended through to 2018 following an impressive 450 rookie season. Anderson has experienced success in Supercross as well as the AMA Pro Motocross Championship series.
"I'm very excited about this opportunity with the Rockstar Energy Husqvarna team", said Jason. "To have my deal go through 2018 makes it easy for me to focus on the goal of delivering results, and nothing else."
Team manager, Bobby Hewitt, speaks very highly of Anderson and his contribution to the Husqvarna team. "Jason and I have built a great working relationship and we feel the same way about what we want to accomplish together."
Rockstar Energy's marketing director, Mike Kelso shared his excitement with the signing. "I couldn't be happier to watch my long time friend and Rockstar Energy athlete, Jason Anderson, continue to carry the Rockstar flag into the future."
The Husqvarna racing team also announced the contract extension of Christophe Pourcel to 2017. Pourcel signed with the team in April 2015 and it didn't take long for him to be granted an increase. The newest member of the Husqvarna team had an impressive season challenging the top contenders and even landing on the podium.
"I'm really excited to continue with the Rockstar Energy Husqvarna Factory Racing team and look forward to starting my 450 Supercross career," Pourcel explained. "I am also looking forward to racing the new 2016 Husqvarna Motorcycles and bringing even more success to the brand and team."
Marketing director Mike Kelso mentioned how valuable Pourcel was to the Husqvarna team. "Christophe Pourcel has not only proven to be a team asset on the track, but has also become an intricate part of the overall positive team personality at Rockstar Energy Husqvarna Factory Racing,"
Christophe Pourcel finished in fifth place overall at the conclusion of the 2015 AMA Pro Motocross season whilst Jason Anderson came in at sixth place. The pair will now take a new leg of confidence heading into the MXGP of USA knowing their foreseeable future is taken care of.