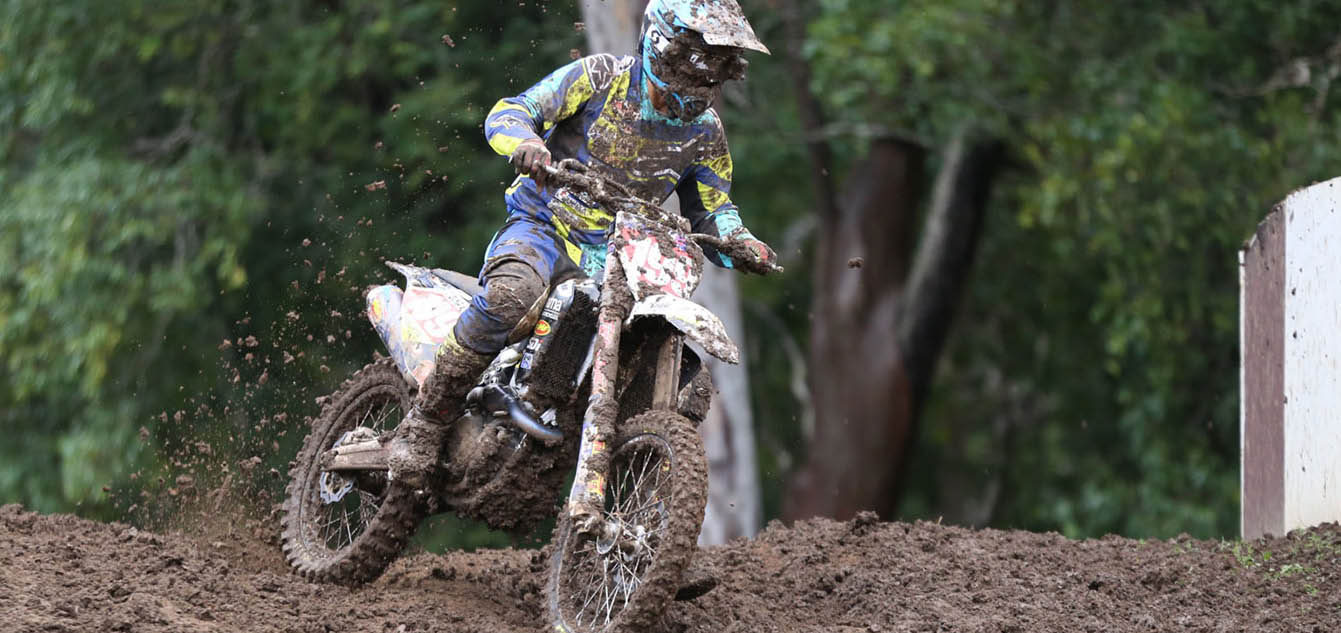 The Husqvarna rider finished second in Conondale to maintain his leader's red plate.
By Hayden Gregory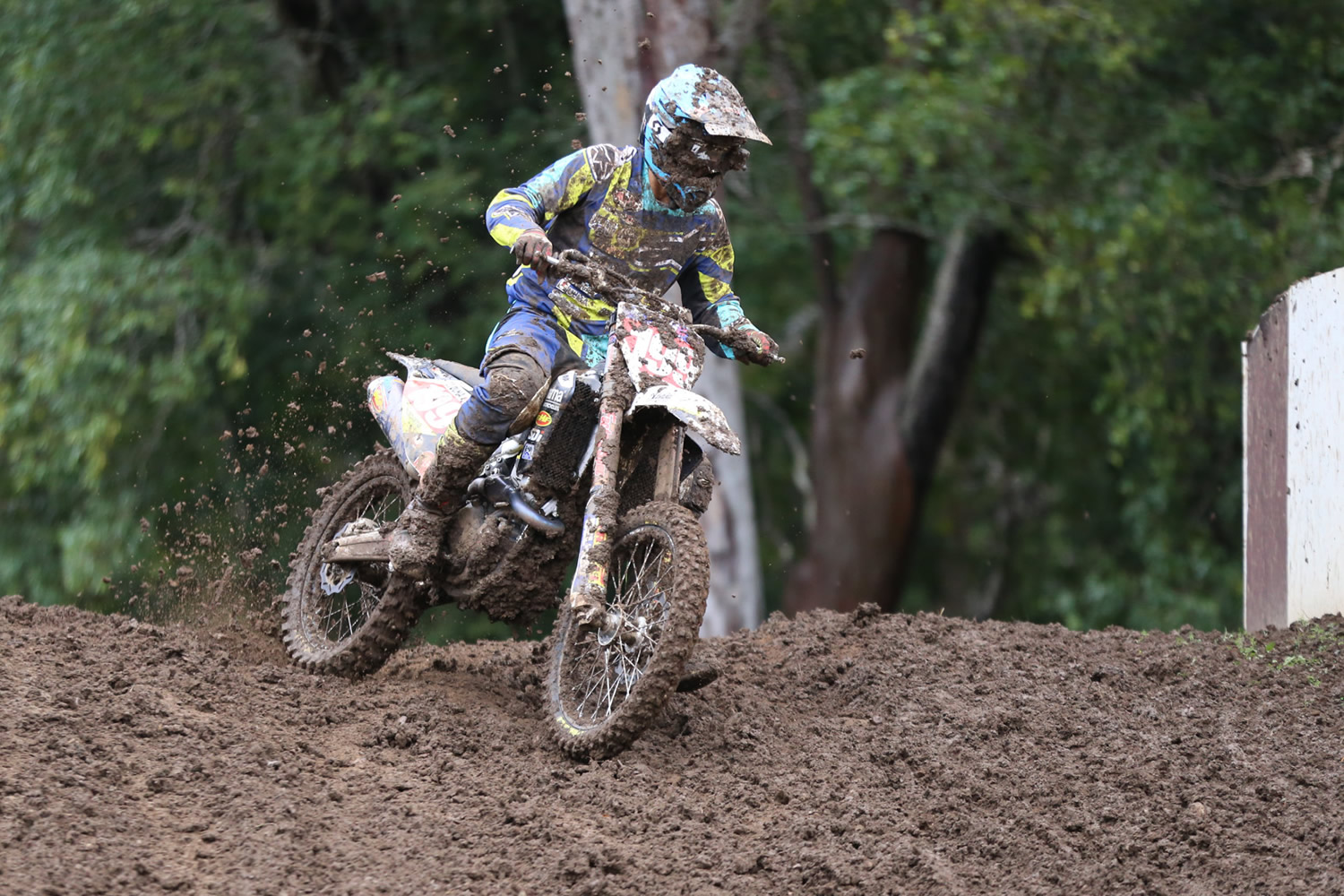 Nathan Crawford kept his title hopes alive with another strong performance in difficult Queensland conditions. A rain affected track didn't seem to affect Crawford in moto one, scoring the holeshot before pressing on to take victory in front of his home fans.
A slower start in moto two left him back in the pack as he was forced to work his way forward to salvage vital championship points. As the chequered flag waved, Crawford crossed in fourth place, scoring him second overall for the round behind Jed Beaton.
"Treacherous conditions today, but we still came out of it pretty good," Crawford said. "A bad start in the last moto cost me a little bit, but I'm still in a good position for the last three rounds, so I'm not complaining too much there. 1 – 4 is not too bad. Due to environmental considerations, we are not allowed to run tear-offs, so, vision was a struggle. Scott puts together a good Roll-Off system, but the amount of mud out there still made it hard to see. So, a few battles today, but we made the best that we could of it."
With three rounds left to race, Crawford leads the MX2 championship by 13 points. Jed Beaton sits in second place with Caleb Ward a further 9 points back in third.
Motul MX2 round seven results
1) Jed Beaton – 67 points
2) Nathan Crawford –  63 points
3) Jayden Rykers – 57 points
4) Caleb Ward – 56 points
5) Kale Makeham – 49 points
6) Dylan Wills – 47 points
7) Dean Porter – 45 points
8) Richie Evans – 45 points
9) Hamish Harwood – 43 points
10) Joel Wightman – 41 points
Motul MX2 Championship Standings
1) Nathan Crawford – 447 points
2) Jed Beaton – 440 points
3) Caleb Ward – 431 points
4) Jayden Rykers – 393 points
5) Wilson Todd – 354 points
6) Dylan Wills – 334 points
7) Hamish Harwood – 309 points
8) Joel Wightman – 299 points
9) Kyle Webster – 296 points
10) Dean Porter – 291 points