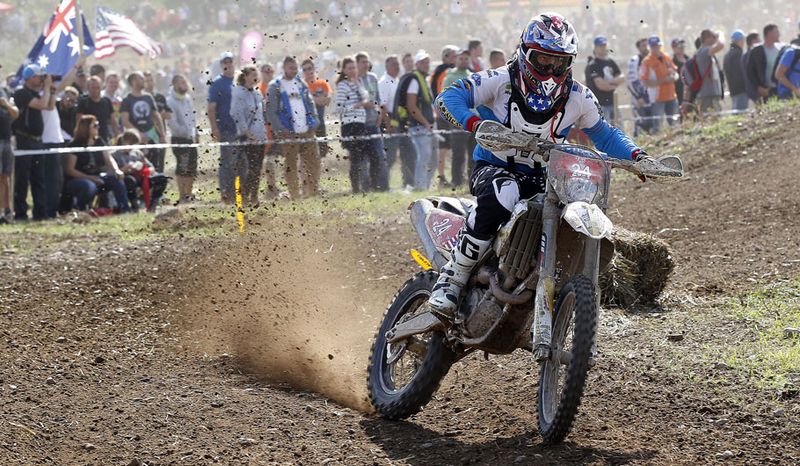 Husqvarna Motorcycles have celebrated the 90th edition of the FIM International Six Days Enduro taking out the Manufactures award.
By Hayden Gregory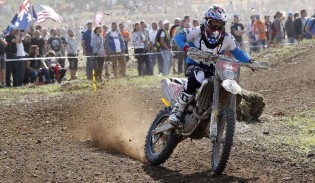 Husqvarna racing secured outright ISDE individual victory through USA rider Ryan Sipes. The American had control of the E2 class from day one going on to win with the fastest time across all world classes.
"I had a good start to the race winning the first special tests, and things continued to go well," Sipes commented. "After day three I was leading the overall and started to build confidence. On day five there was a little bit of pressure and I was subconsciously riding a bit conservatively.
"I just wanted to be safe and preserve my lead, which worked out. This was my first ISDE as a member of USA's World Trophy Team and it was a huge honour to be picked. To win outright individual victory is more than I could have possibly hoped for."
Husqvarna further enjoyed success in the Enduro 1 class with Jamie McCanney riding his Bel-Ray Husqvarna into first position. McCanney loved the technical terrain of Slovakia and ended the last day with a lead of one minute and 17 seconds.
"It's been a good six days of racing," McCanney said. "I worked my best to help the team but obviously I had to make sure I looked after myself as soon I'll be racing for the world championship in France. I had to push for a good result while riding within my limits.
"Conditions at the beginning of the week favoured my bike and I got into a good rhythm straight away. My FE 250 was absolutely perfect. We only changed tyres and a front sprocket all week and the bike ran great. The course was pretty brutal most of the days, not so much difficult but physically hard work. Winning the Enduro 1 class is a fantastic way to end the event."
Frenchman Mathias Bellino added to Husqvarna's overall points tally finishing runner up in the Enduro 3 class. Bellino accidently started his TE 300 early on the first day incurring a one minute penalty. The rest of the week was spent playing catch ups, eventually fighting his way into second place.
"It was a hard ISDE for me because for the past six weeks I've been recovering from injury," Bellino said. "I got into the race not feeling 100 per cent so I couldn't ride as good as I should. The top guys were going really fast and it was hard to beat them. Apart from day five I was making good progress as the race went on and that's really positive. I rode within my limits, didn't take any risks. I tried to stay healthy and do the best for team France."
Husqvarna concluded the ISDE with a number of other top 10 results, ensuring victory in the Manufactures Award. Spain's Josep Garcia placed eighth overall in Enduro 1 while compatriot Jaume Betriu raced to sixth in E2. The E3 class saw Husqvarna racers Lachlan Stanford from Australia and Michael Brown form the USA finish sixth and ninth respectively.
Manufactures Team Award Classification
Husqvarna 1 (Jamie McCanney, Mathias Bellino, Jaume Betriu) 12:39:57.31
Yamaha Australia 12:39:58.82
KTM Australia 12:57:36.06
Husqvarna 3 12:58:01.33
KTM Italia 12:58:52.11