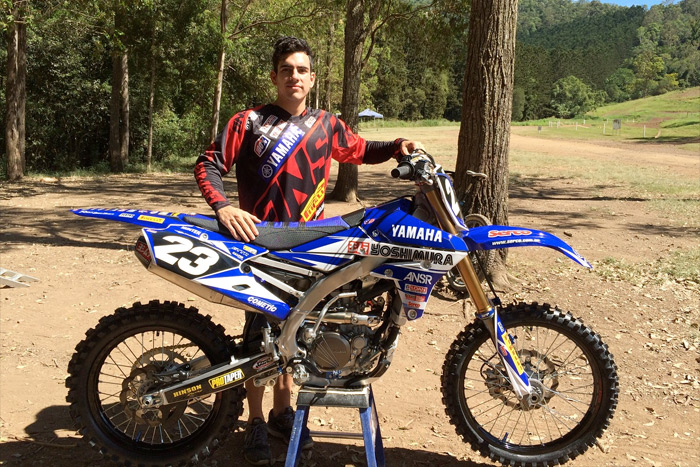 The Serco Yamaha team has formed an all new rider line-up ahead of the 2016 season.
By Hayden Gregory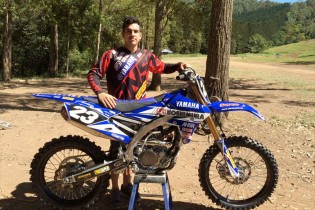 Both riders will join the team in the MX2 class jumping aboard the Yamaha YZ250F. It has been an interesting few days for Wade Hunter who was a late inclusion to replace US bound Luke Clout. Prior to the announcement of Clout's departure Hunter had been aligned with DPH Motorsport however a move to Serco was one he could not let slip.
"It's been a hectic couple of days getting this finalized with the late change of Luke heading overseas, but it's all done and I'm ready to go with Serco and look forward to getting started," Hunter explains.
"I had a good break over Christmas and my body is 100% now so its head down and into a big pre-season of riding, testing and training.
"I look forward to working with Gavin and his team in 2016 and know that I will have the best bike in the MX2 category so it's time to step up and win some races."
Teammate Wilson Todd will step up to the MX2 class after claiming the 2015 MXD championship with GYTR Yamaha. With five round wins and an astonishing 58 points gap between himself and second place, Hunter's efforts could not be ignored.
"It has been a goal of mine to race for Serco Yamaha and I'm excited to finally reach it. I also understand that the real work starts now and I'm a professional racer, in with the best riders in the country, so there is no time to be complacent," Todd said.
"My knee is good and feels strong so I have been able to resume full training for some time. My off bike fitness is returning to where it needs to be and now that I have the all clear from the doctors, I can get back on the bike any day now and start riding again.
"We only have just over two months until round one but I will be going hard day and night to ensure I'm ready to go and do my best for Serco Yamaha."
Gavin Eales the team owner of Serco Yamaha said that the team was supportive of Clout's move and is excited by the prospects of the two young riders.
"We released Luke from his contract so he could chase his goal of racing in the US and we wish him nothing but the best of luck and hope to see him do well. In his place, Wade Hunter will step into the team and he brings plenty of experience and a good work ethic to the team.
"Wilson Todd will step up and make his debut in MX2 and I'm excited to see what Wilson can do. He showed great speed at the end of the 2015 MX Nationals and he has exceptional supercross skills so we think he is an exciting addition to the team."