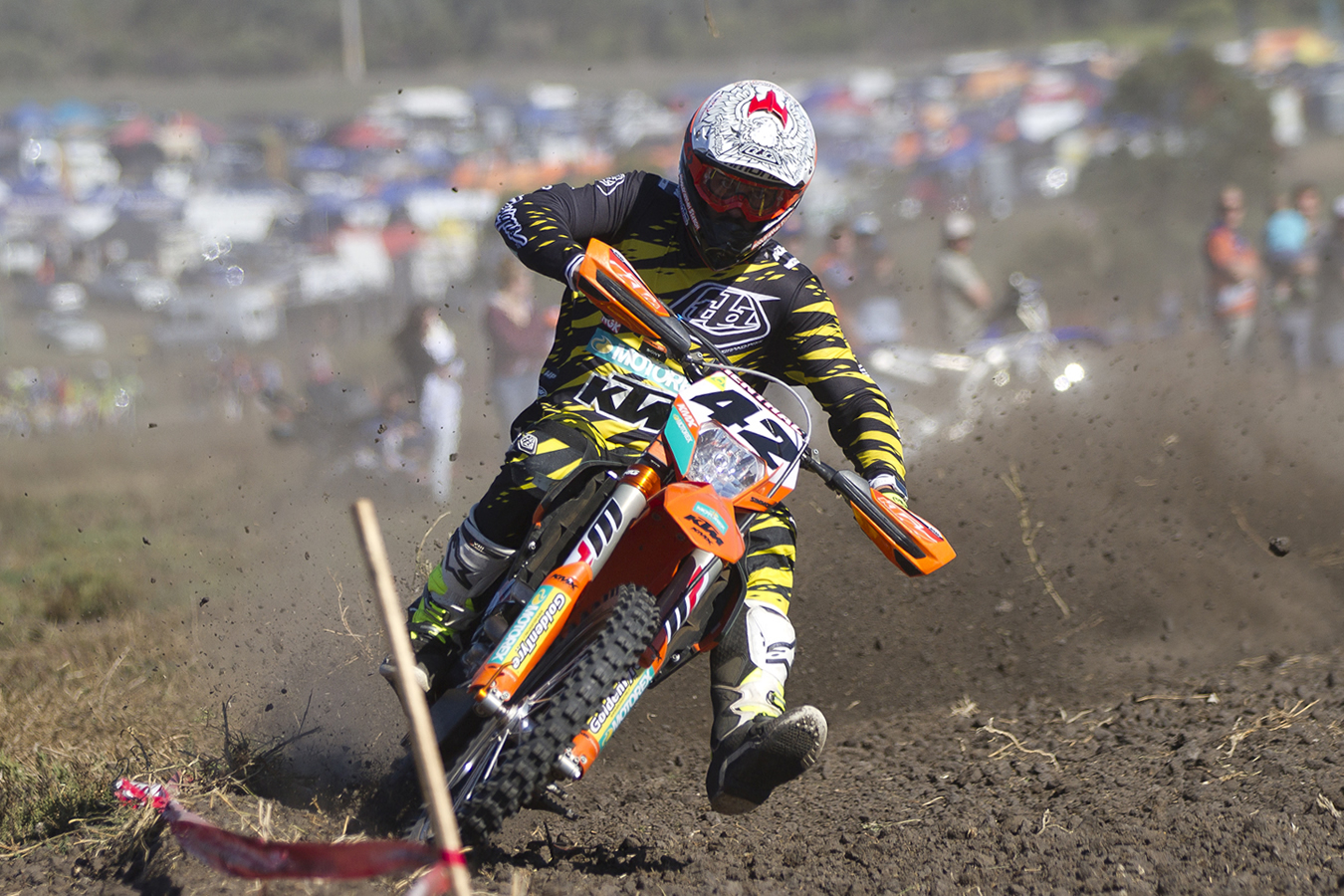 The riders each won a round over the weekend while Daniel Sanders holds onto the overall championship lead.
By Hayden Gregory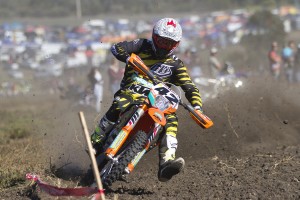 As round five of the Australian off Road Championships kicked off on Saturday, CDR Yamaha's Chris Hollis proved the pick of the bunch. Hollis emerged victorious ahead of Tye Simmonds and Lachy Stanford in the overall whilst also taking out E2 class victory.
"It was the weekend I needed to have and get myself back into this championship," Hollis stated. "Everything was going well on Saturday and the WR450F was awesome."
On the opening day Stanford topped the E3 class over Beau Ralston and Daniel Sanders with Jack Simpson leading the E1 charge from Glenn Kearney and Riley Graham.
The second day of racing saw a debut victory for KTM's Tye Simmonds who followed up a superb runner up result on Saturday. Simmonds won five of the day's six sprints to secure victory ahead of Stanford and day one victor Chris Hollis.
The win moves Simmonds to fourth in the AORC outright standings which is still led by teammate Daniel Sanders. Chucky finished fifth overall on both days after injuring his leg in the second sprint of the weekend. It was a hard pill to swallow after dominating the opening four rounds but Sanders can remain positive with his 14 point buffer heading into the mid season break.
"It's a bummer," Sanders shared. "I was really looking forward to this. The leg is pretty tender – in the second test I got my foot caught on something and it just went real weak and folded on me. It didn't feel good.
"I'd been going well before that, and won the first test with a time that didn't get beaten all day. So that was cool. Luckily we had (KTM Exercise Physiologist) Tim Cole here to see what we could do and we strapped it all up. It was really hard to put the pain out of the head, especially if I dabbed a foot in a corner!
"I had to ride pretty smart and smooth and stand up most of the way after that so I didn't lose balance. Today it was pretty sore, but the track was a bit more flowy which was better for me."
AORC Outright Points (provisional) after 6 rounds:
1. Daniel Sanders 132, 2. Lachlan Stanford 118, 3. Chris Hollis 114, 4. Tye Simmonds 110, 5. Josh Green 104, 6. Beau Ralston 93, 7. Glenn Kearney 78, 8. Jack Simpson 73, 9. Scott Keegan 72, 10. Chris Davey 65