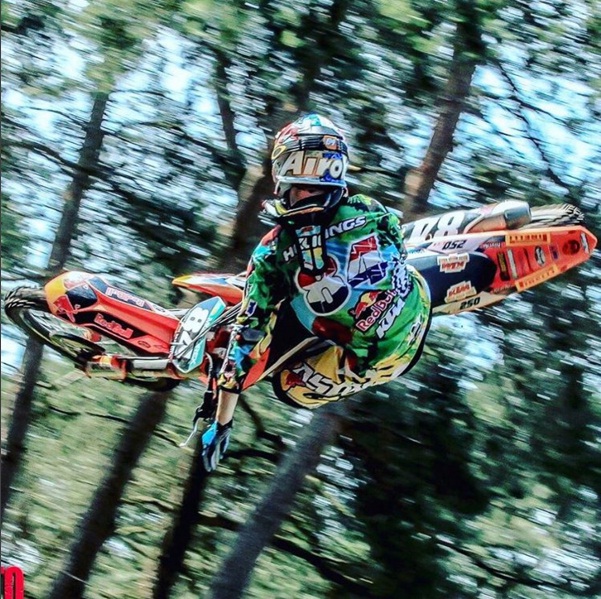 After weeks of speculation Jeffrey Herlings has finally announced that he will be remaining in the MX2 class for the 2016 FIM World Motocross Championship.
By Hayden Gregory
The Red Bull KTM rider announced his decision via an instagram post this morning. The post was an image of him riding with a simple caption telling all – "Officially will be racing MX2 in 2016."
The 21 year old is a two-time champion of the class and many thought 2016 would be the year he moved up to the MXGP. Unfortunately the past two seasons have been injury riddled for the World champion, breaking his femur in 2014 before dislocating his hip this year.
There is no doubt he is still after redemption in the class and would like to regain his MX2 World title before progressing to the MXGP.
See Herlings announcement below.