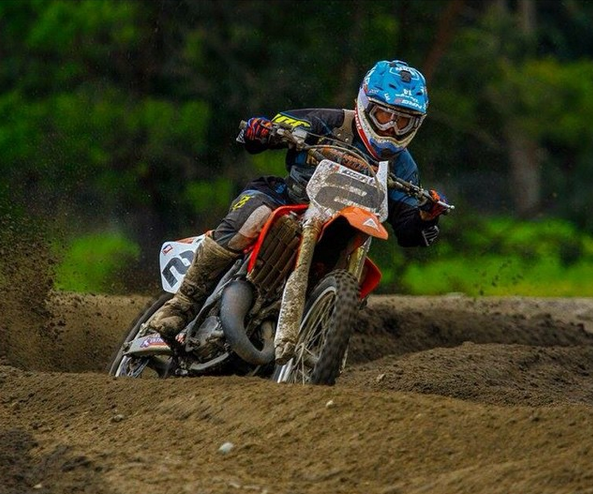 The Penrite Honda Wilson MX team has capped off another successful year in the MX Nationals with two riders finishing inside the top 20.                                                          
Story by Hayden Gregory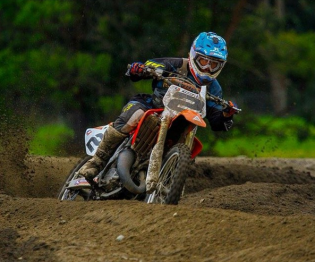 Following an up and down year for the Honda backed privateers, a respectable finish was all that was asked.
Going above and beyond, Geran Stapleton raced to an 8-6 round collecting seventh place overall. This was a superb result for the 250 rider who also managed to finish eighth overall in the 2015 MX2 championship standings.
"It's been an up and down year results wise, but it was awesome to finish the year on a high with my weekend at Coolum," he said.
"I have grown up riding sand tracks so I always like heading to Coolum for the final round, and to finish with a top ten result in the MX2 class for the year is pretty good.
"I can't thank the whole Wilson MX team enough for having me on board this year – the team and the equipment we have made it all worthwhile, and I'm glad we could all finish the season happy and healthy."
Penrite Honda Wilson MX had further reason to celebrate with Luke Wilson securing 19th place overall. Wilson was unable to finish moto one in Coolum after losing his clutch but managed to bounce back finishing 21st in moto two for a 28th place standing for the day.
"The weekend was pretty tough for me, but I'm glad I was able to finish the year relatively healthy," he said.
"Coolum has never been a favourite track of mine, so I'm pretty happy to have wrapped up the 2015 motocross season, so now we can focus on the 2015 supercross.
"I had some really good races at the beginning of the year, and I felt like I was getting better and better, so it was pretty tough when I injured myself, as it really did hold me back.
"We have an awesome setup with the Wilson MX team, so it's been awesome to have been a part of it again in 2015, and I can't thank the sponsors and supporters enough for allowing us to go racing this year."
Wilson MX team manager, Neale Wilson was delighted with the performance of his team.
"What a year!" he said. "We're feeling good about the 2015 season, and we've had a pretty good MX Nationals series."
"Geran had a good outing at Coolum – we always knew he was a great sand rider, so it was great to see him do so well at the last round.
"Luke had a tough moto one at Coolum – we knew the 30-minute moto would be a hard one for him with his thumb, and the main goal was just to get him through the round healthy.
"He had a crash and then lost his clutch, which forced him to DNF which was unfortunate, but as I said we're just happy that both of the boys finished happy and healthy.
"Penrite have come on board this year, and honestly they are the best most supportive bunch of people I have met. Without them and the rest of our sponsors this year would not have been possible.
"The support from Honda during the 2015 Motocross season has also been fantastic. We haven't had one single mechanical failure all year, and it's a testament to the outstanding product that we're provided with.
"I also can't say enough about Jason Corn our team mechanic. He has put hours and hours into the bikes this year, and he's an integral part of our Wilson MX family.
"Lastly, I want to thank the Williams Event Management Team. As a privateer effort, it's great to arrive at every race and know exactly what to expect – the WEM team put on a fantastic show every weekend, and their consistency, organization, and providing RaceSafe make the job as a race team so much easier."