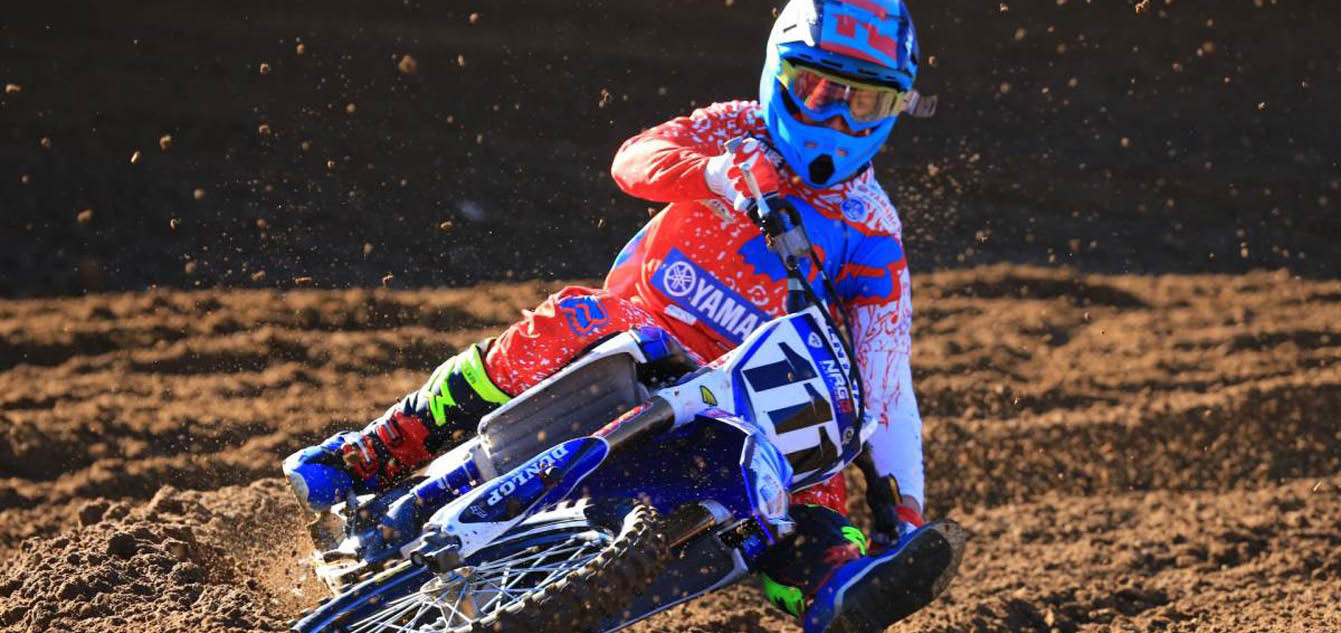 The CDR Yamaha rider returned to the winner's circle following a five week break in the series.
By Hayden Gregory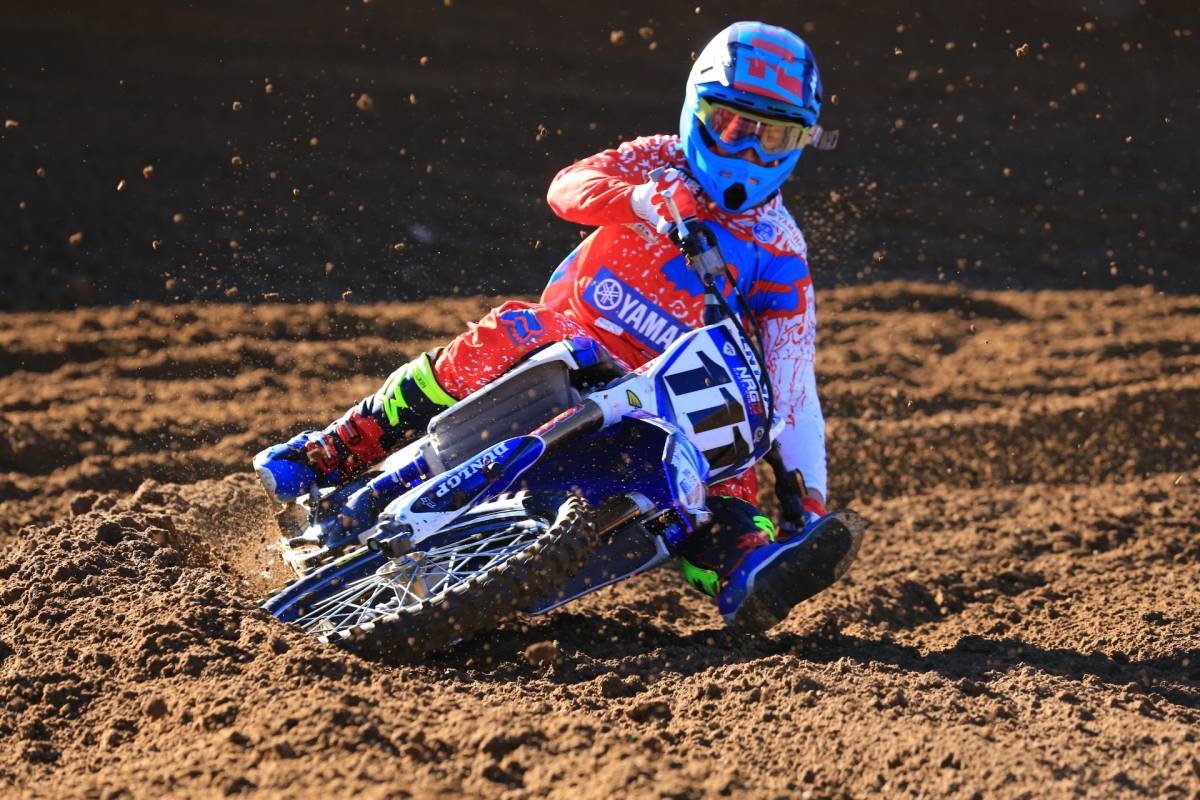 Round six got underway with the GoPro Superpole and Dean Ferris made his intentions known early, taking out the event and getting first pick of the grid. It was a more difficult start for championship leader Kirk Gibbs who suffered a crash during qualifying and was assisted to the pits by Racesafe officials.
Not one to throw in the towel, Gibbs remarkably shook off the incident lining up for moto one before scoring the holeshot. In second place was local NSW rider Matt Moss, who urged on by the crowd persisted to tail the rear of Gibbs KTM.
On the third lap, Moss had his man, making a classy pass to move into the race lead. Dean Ferris sat a few lengths back in third while Kade Mosig and Todd Waters continued to fight it out for fourth place.
Moss continued to pull away in front as the race for second quickly became a three rider contest with Ferris, Gibbs and Waters all within a bike length of each other. In the closing stages Gibbs would fall from his bike to recover in fifth place while Waters suffered a chain issue to also drop down in the pack. Matt Moss would comfortably take out the chequered flag followed by Ferris and Mosig in second and third places respectively.
In moto two, Moss quickly assumed the race lead again scoring the holeshot ahead of Ferris and Gibbs. The leading trio would break away from the pack holding their positions for the majority of the race. Disaster struck Moss on the second last lap, after a small crash gifted the lead back to Ferris and unfortunately it was a little too late for Moss who was unable to catch the Yamaha rider in the final few turns.
At the end of both races Ferris and Moss were tied on 67 points however a win in moto two granted the Ferris round victory.
"It feels good to get the win here at Nowra. There's been six rounds and I've only won two of them so it's a solid result," he said.
"It's my goal to win every weekend, but even halfway through that final race I thought I might have to settle for second, but Mossy (Matt) crashed and handed it to me so I'll take the win – I'm stoked.
"After Wanneroo I was a bit battered and bruised and it took a couple of weeks to get back to 100 per cent but I had a solid break and did a lot of training and riding so I'm back to where I was.
"The championship is always in the back of your mind but I just need to take it one race at a time, chip away at it, and make sure I'm strong and solid every moto from here on out."
Kirk Gibbs finished the day in third place, keeping hold of his championship lead on 409 points, 15 ahead of Dean Ferris and a further six back to Todd Waters.
"I still got on the podium but I'm not happy," Gibbs said. "In qualifying I had a slide and the handlebar came through in the back of the knee. There was a 'pop' and full agony for about a minute – I thought that was it, but after a few minutes it started to calm down. It was still weak all day so I had to keep going to RaceSafe to strap it and come up with the best options.
"Obviously the two moto scores were consistent, but I was still disappointed – I had a great start, but I pumped up pretty quickly because of the lack of riding in the morning. In the second I rode a lot better, but I just wasn't good enough to battle with the guys today. I had the leg in the back of my mind all day, and just didn't want to do any more damage, so I just tried to ride smart. I'll go get it checked out now and make sure there's no big damage, and we'll build towards Conondale."
Thor MX1 round six results
1) Dean Ferris – 67 points
2) Matt Moss – 67 points
3) Kirk Gibbs – 58 points
4) Kade Mosig – 55 points
5) Todd Waters – 54 points
6) Dylan Long – 49 points
7) Jacob Wright – 48 points
8) Corey James – 45 points
9) Craig Anderson – 43 points
10) Kurt Gow – 41 points
Thor MX1 Championship Standings
1) Kirk Gibbs – 409 points
2) Dean Ferris – 394 points
3) Todd Waters – 388 points
4) Matt Moss – 381 points
5) Kade Mosig – 323 points
6) Dylan Long – 309 points
7) Jay Wilson – 246 points
8) Jacob Wright – 241 points
9) Brett Metcalfe– 225 points
10) Michael Menchi – 223 points