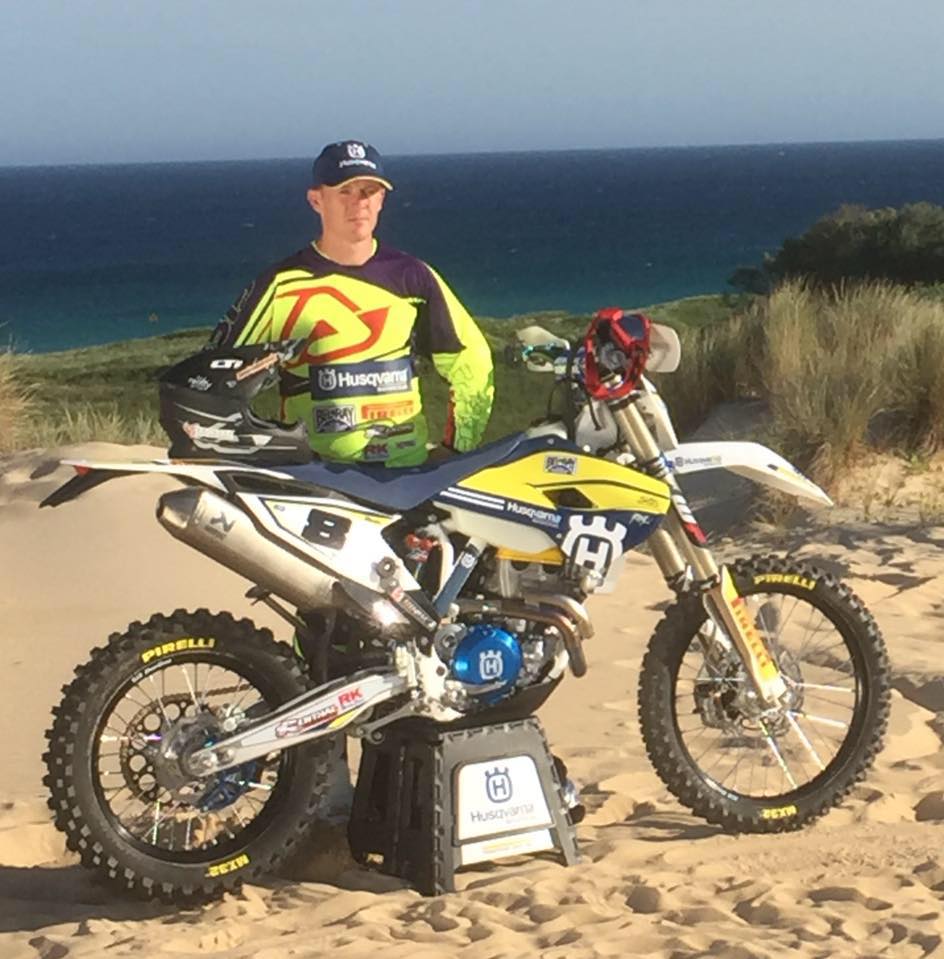 Husqvarna Enduro Team manager Glenn Kearney has fractured his scapula in four places following a practice crash.
By Hayden Gregory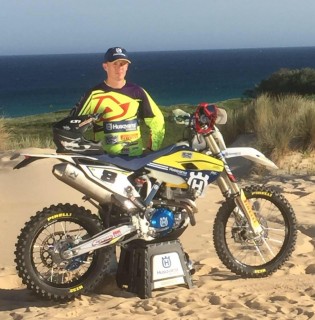 Kearney fell from his bike during a practice session on Thursday in an incident which he admits was his own fault. The injury comes at a terrible time for the rider who was set to compete in the Australian Off-Road Championships later this month,
"On Thursday I fractured my shoulder blade in four places, it was my mistake," said Kearney. "It was halfway through the last practice session on the Thursday afternoon and I was one of the people doing this log double. I don't know whether it moved a little bit but I just didn't get the pop that I had been and I stoved the front into the second log."
Medics on the scene ruled out the need for surgery on the shoulder with healing time now the main concern.
"The sports doctor here at Clipsal was pretty adamant that everything was in place and it's just a matter of the bone healing," he added. "I'll be back as soon as I can and will see what is possible once the AORC starts."
Kearney remained in high spirits despite the injury and was full of praise for the Clipsal event.
"It's been an awesome event for us here in Adelaide," Kearney said. "The exposure that Husqvarna got for enduro and dirt bikes in general was unbelievable. There were 65,000 people passing through the gates on Friday alone. Saturday night was fantastic with Mitch winning and Lachy third behind Toby Price. Lachy had poor starts but showed his talent to come through the pack. He looks like he's got some confidence and is going very well."