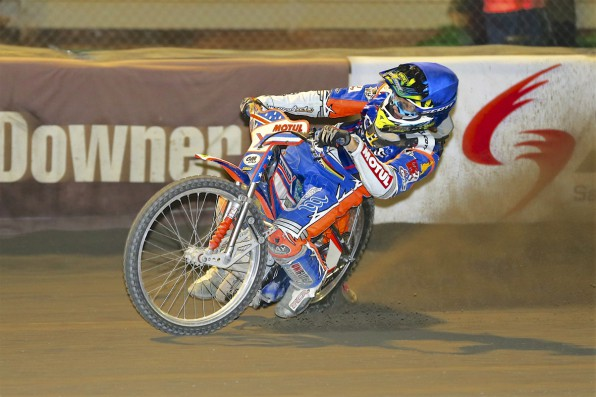 Newly crowned Australian Solo champion, 19-year-old Brady Kurtz, from Cowra in New South Wales, returns to Adelaide's Gillman Speedway this Saturday night hoping to achieve a rare feat in Australian speedway, that of being the Australian champion and the Australian Under 21 champion at the same time.
Press Release// Gillman Media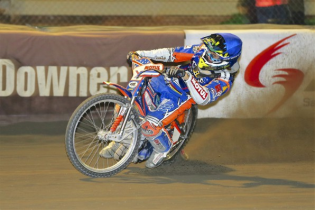 It is a feat that has only been achieved once before, by the legendary ten-time Australian champion Leigh Adams in 1992.
Being Australian champion hasn't made him a clear-cut favourite for Saturday night, however, and he'll share that favouritism with two other 19-year-olds who will both be trying to set their own bit of history, Max Fricke and Jack Holder.
Fricke, from the small town of Mansfield in the foothills of the Victorian Alps, is the current champion and will be attempting to win the title for the fourth consecutive year, another feat which has only been achieved once, by former world champion Chris Holder.
Fricke finished just three points behind Kurtz in the four-round Australian Championship earlier this month to indicate there is nothing between them at the moment, but current Australia #7 Jack Holder has had the beating of both at various times this season, and in the past, and he was the runner-up to Fricke last season, splitting Fricke and Kurtz who finished third. He also split them again in last season's NSW Under 21 Championship in which the results were reversed with Kurtz winning from Holder and Fricke.
This season Holder, who was a team-mate of Fricke and Kurtz in the Australian team which contested the World Under 21 Team Cup, has already won the New South Wales and Victoria Under 21 Championships and wants to add the national championship this weekend.
While the winner is expected to come from those three there are other riders capable of taking victory, particularly Queensland's Jake Allen, who equalled Fricke's score in the heats last year but was then excluded from the final after he and Fricke fell, and Western Australia's Cameron Heeps, who has been racing in the British League since he turned 15.
Another Queenslander, 17-year-old Zaine Kennedy, showed in the Victorian U21 Championship that those outside the favourites also can't be ignored when he split Holder and Fricke in the final.
The support events for Saturday night's meeting will be the Australian Under 16 250cc Championship, and with current champion Jaimon Lidsey now in the Under 21 ranks, it means a new champion will be crowned and the favourites will be last season's place-getters Brody Eves and Matthew Gilmore.
Eves, from Townsville, is a past winner, having won when the event was last at Gillman, in 2014, but Gilmore, is the current world champion after winning the 2015 Speedway Youth World Cup in France, in which Eves finished seventh.
Although they will start as the obvious favourites, the Under 16 championship is likely to produce surprise results, and even surprise contenders, as a number of riders are unknown outside their own state, and riders can, and do, develop greater speed and skill over a relatively short time frame in the Under 16 ranks.
WA's Declan Knowles and New South Wales rider Mitchell Cluff are prime examples. Knowles has improved considerably this season to be a serious challenger at national level, and Cluff came to Gillman in December a complete unknown to Adelaide fans and was a standout performer in the South Australian Championship, winning all his heats before losing out in a classic final.
Others with known form include Queenslanders Declan Kennedy and Jedd List, while the two South Australian riders Brayden McGuinness and Mitchell Grech are capable of at least a semi-final berth if they are in their best form.
Racing starts at 7.30 pm, with free spectator access to the pits for a close look at the bikes until approximately 5pm when practice starts.