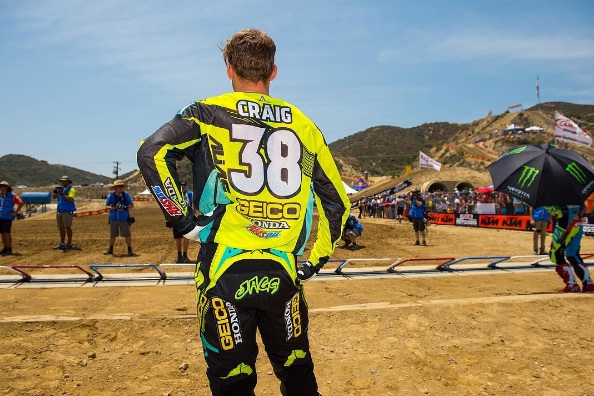 Christian Craig, Jordon Smith, Tristan Charboneau and Justin Bogle have all picked up injuries at Glen Helen.
By Hayden Gregory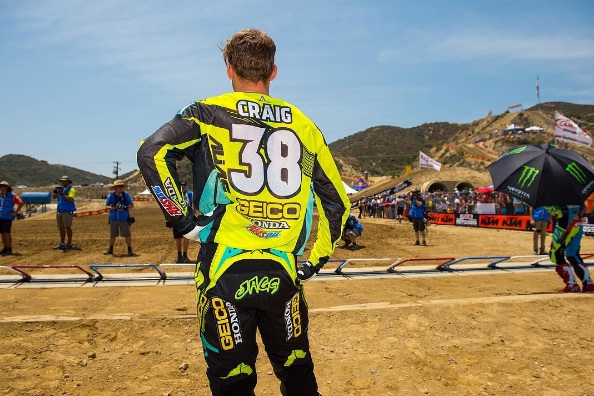 The second round of the 2016 Lucas OiI Pro Motocross Championship is one the GEICO Honda team may want to forget.
In the first 250 moto Christian Craig collided with teammate Jordon Smith resulting in a fractured tibia and fibula. Craig has since undergone successful surgery and is beginning the long road to recovery.
"In a lot of pain but surgery went good and on the road to recovery," Craig wrote on Instagram. "Thank you to everyone for all the messages it means a lot! Bummed all this happened but I will be back stronger that's for sure!"
Jordon Smith fared much better from the incident but still walked away with a large contusion on his back.
In the second 250 moto, rookie Tristan Charboneau also had a large crash and is undergoing scans for a possible fractured collarbone.
"He [Charboneau] went down just before three laps to go and shouldered into the wall part of the rhythm lane. So he possibly fractured his collarbone. We'll have to wait and see how that turns out. And [RJ] Hampshire, at one point I believe did an off-track into the fence! So we just had a bad day," said team manager Mike LaRocco Smith.
In the 450 class the GEICO Honda team experienced similar luck with Justin Bogle unable to complete the second moto due to a hand injury which he picked up in a non-racing incident earlier in the week.
"Bogle came in with some stitches in his hand and he found that he couldn't hang on between moto one and moto two so he didn't even ride the second moto," said LaRocco. "So all the way around we just had one of those days that we'd like to forget."