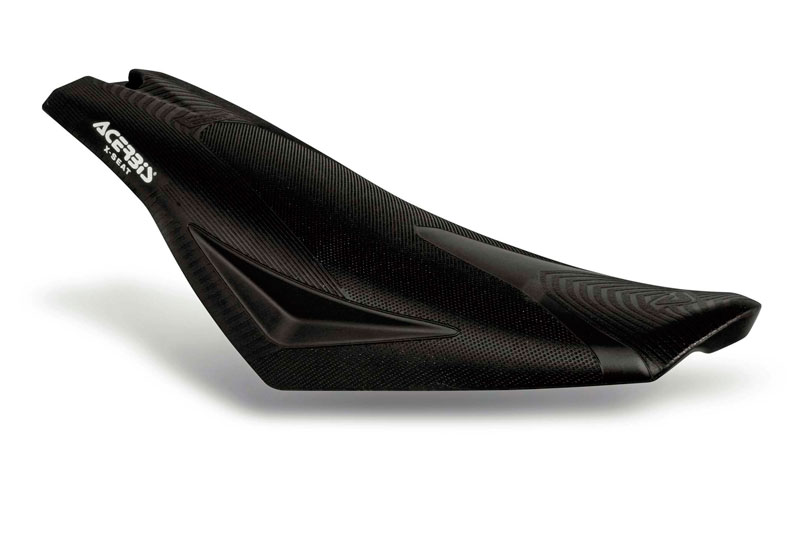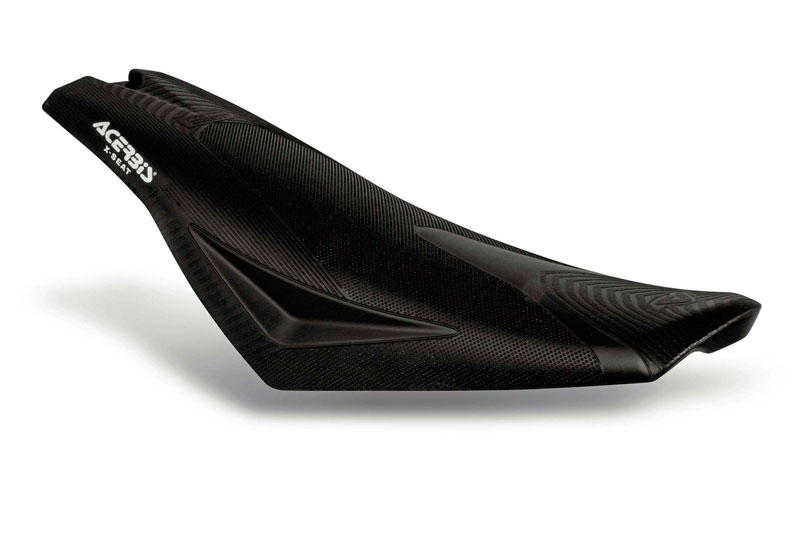 I've been running an Acerbis X-Seat on my YZ 450F for about six months now and have become quite a fan of it. The X-Seat is very different from the standard seat that comes on a motocross bike in that it's a complete one-piece item. A standard seat usually has a hard plastic base, then the seat foam, and is topped off with a seat cover. The problem with that setup is that over time the foam tends to sag. It can also become waterlogged from riding in wet conditions or just from washing your bike.
With its one-piece design, the X-Seat solves this issue: there are no separate pieces or foam to be waterlogged. I can honestly say that the seat feels exactly the same now as it did when I put it on the bike half a year ago. I think when the seat on a bike is still firm and not sagged out it makes the bike feel newer, too.
The X-Seat is definitely quite a bit firmer than a new standard seat and it may not be suited to everyone's comfort levels. However, the unique design also allows Acerbis to contour the seat better than usual and the rounded edges are noticeable when you're cornering, allowing easy movement side to side as the bike leans over. It has a similar finish to a gripper seat but the different material offers a grip level somewhere between a standard seat and full-rubber gripper seat cover.
The X-Seat is a premium product and priced accordingly but I think it's worth a look if your current seat is damaged or sagged out with age. — Shane Booth
Price: $229.95