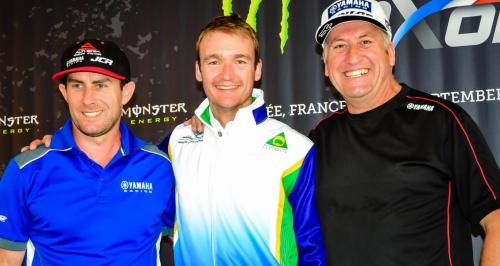 2016 will see the homecoming of Australian Dean Ferris, following three years competing on the World MXGP circuit.
By Hayden Gregory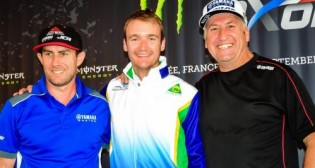 The announcement was made by Ferris as he competed for Australia at the MXoN in France over the weekend. The 24 year-old had a solid season in Europe finishing 11th in the MXGP, challenging some of the best riders in the world.
Ferris will join the CDR Yamaha team, contracted to compete in the 2016 MX Nationals, the NZ MX Championships and the Australian Supercross Championship.
"I'm really looking forward to getting back home and racing in Australia again," Ferris states. "I have done three years in Europe and a season in the US and while I have enjoyed every moment of it, there is nothing like racing in Australia and living back at home in Kyogle.
"Working with the CDR Yamaha team and racing the YZ450F is equally exciting. I first started my professional career on Yamaha as part of the Yamaha Junior development program back in 2007 and then had a great season with Dixon Yamaha in Europe in 2013 so I feel like it's a return home in more ways than one.
"The CDR Yamaha team have proven over the years to have the bikes, staff and know how to win races and championships and that's exactly the kind of team I want around me.
"As soon as I'm finished with my commitments in Europe, I will be heading home and getting to work on bringing CDR Yamaha and myself some championship wins in 2016," Ferris ends.
CDR Yamaha owner Craig Dack is extremely excited to work alongside Ferris in 2016 and is hopeful of a long term partnership.
"Dean has all the qualities I look for in a rider," Dack comments. "He has skill, drive, talent and a determination to succeed at almost any cost and when we first reached out to Dean it was obvious we were both on the same page in our racing goals.
"In the past we have had incredible success in working with riders like Dean who have returned from overseas and are mature in the way they approach their racing. I think he will be a perfect fit for both the YZ450F and the CDR Yamaha team and we look forward to what he brings to not only CDR Yamaha but to the domestic racing scene in 2016," Dack ends.
The rest of the CDR Yamaha team will be announced in coming weeks.