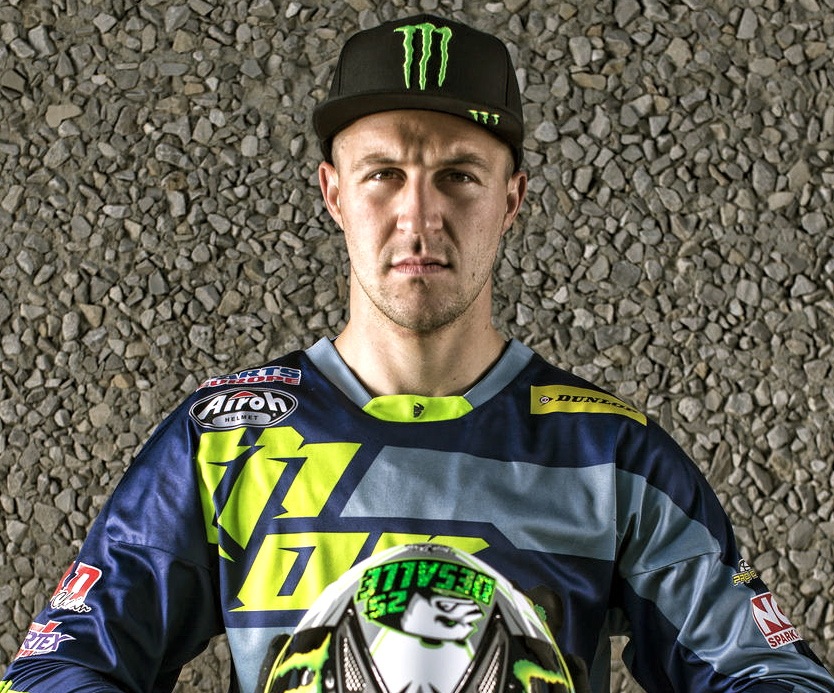 Clement Desalle has confirmed a crash during the weekend's Valence International Motocross has resulted in a fractured left radius.
By Hayden Gregory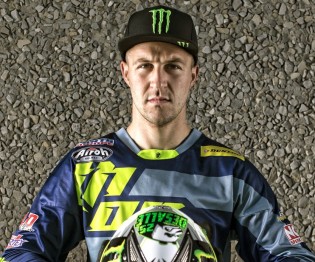 The Monster Energy Kawasaki rider had been a multiple time winner at the event and was on track to record a perfect day having already recorded a 1-1 finish in both MX1 races. The Belgian ran into trouble in the Superfinal crashing from his bike while trying to pass eventual winner Shaun Simpson.
The crash resulted in immediate pain, and on assessment of the break Desalle returned to Belgium where Doctor Claes carried out surgery.
"Of course I'm devastated at the moment; it's such a shock for myself and the team," Desalle stated.
"Everything was perfect; I won both MX1 motos and we made some good adjustments to the bike as the track was wet, slippery and muddy after the showers during the week. I didn't take any risks, but when I saw that there was an opportunity to pass Simpson for the lead I took another line in the corner before the finish jump to pass him. When I stood up I realised immediately that my arm was broken." 
François Lemariey, team manager of KRT wishes Desalle a speedy recovery and explains that the opening GP in Qatar may now be just out of reach for the rider.
"Everything was going perfectly until the last race. It was so nice to see Clement riding the bike perfectly on such a difficult track; we had worked all weekend with the technical staff to adjust the settings and Clement felt comfortable on the bike. Of course we wish our riders a speedy recovery; once more we have seen that motocross is a tough sport. A participation at the opening GP in Qatar is uncertain at this time."