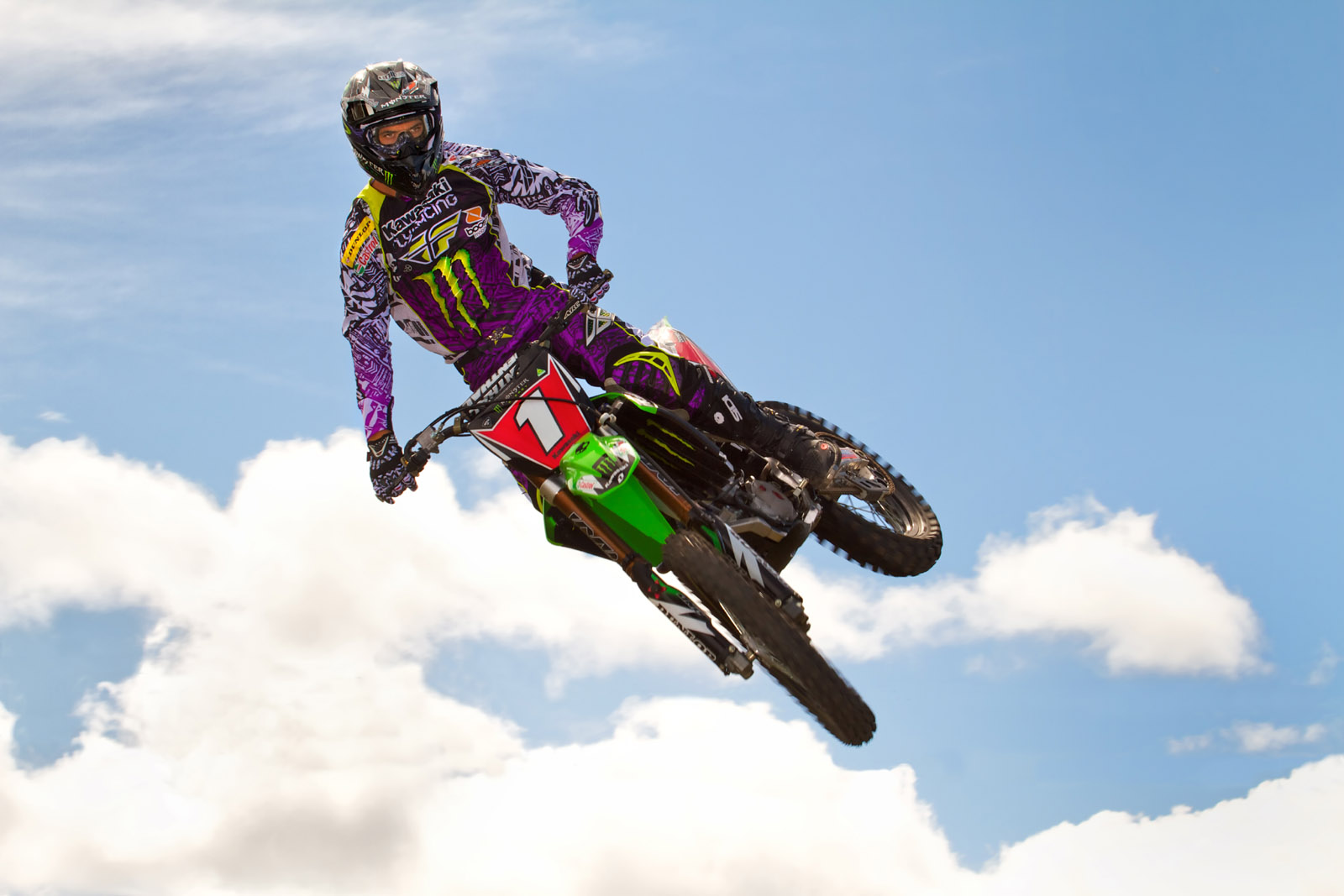 The Monster Energy Kawasaki Racing Team is ready to do battle at the 1st round of the 2012 Monster Energy MX Nationals this weekend.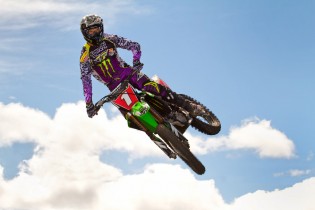 With the Kawasaki KX450F and KX250F motorcycles dialled in and on song, the mechanics and team management ready and prepared and boasting an all-star line-up of 3 highly talented and healthy riders, Monster Energy Kawasaki head into the 2012 season confident of success.
It takes a lot to be a Champion. It takes so much more to be a Champion year after year after year. Jay Marmont is an Australian Champion….many times over! Thanks in part to his outright speed, consistency and huge heart, Jay has achieved phenomenal success to date. With his KX450F wearing the coveted #1 plate for both the MX and SX series this year, Monster Energy Kawasaki's Jay Marmont will be gunning for his 5th consecutive MX Title in 2012.
Jay Marmont say's, "I'm really looking forward to the 1st round this weekend. I'm happy with where we're at with the KX450F and the team. I'm keen and eager to go!"
A multiple World Championship GP winner, Monster Energy Kawasaki's Billy Mackenzie has achieved a lot so far in his stellar MX career. Billy's phenomenal speed and ability to nail hole-shot after hole-shot has elevated him to the ranks of the world's best. Although he has won multiple British Championships, Mackenzie yearns to add an Australian Motocross Championship crown to his impressive list of achievements in 2012.
Billy Mackenzie say's, "I'm excited and looking forward to getting some racing in. My dad's over so that's cool. It'll feel like racing as a youth again. I'm looking forwards to running my new number and getting out there."
Having put a couple of injury plagued years behind him, Monster Energy Kawasaki's Kade Mosig is now looking forward to achieving some of his goals in 2012 and will be one of the riders to beat in Australian Lites racing. Kade's fast and flowing style combined with his ability to consistently start well will serve him well in the MX2 class in 2012.
Kade Mosig say's, "I feel fit and prepared. My KX250F is running perfectly. I just can't wait to get out there and race this weekend."
Monster Energy Kawasaki Team Manager Troy Carroll say's, "We're really excited to race this weekend. I'd like to give a big thank you to all the mechanics, riders and Monster Energy Kawasaki staff for all their efforts so far. I'm really excited to be back at the track again this weekend."
Monster Energy Kawasaki riders will be joined at the first round this weekend by the new Axis Motorsports Kawasaki Race Team. Representing Kawasaki in the Under 19's class, team riders Ben George (brother of 2008 Kawasaki Lites MX Champion Luke George) and Mitch Norris will compete for podium positions on board meticulously prepared Kawasaki KX250F motorcycles.
Current Australian Women's MX Champion, Meghan Rutledge, will also compete at the 2012 Monster Energy MX Nationals as the only female entrant on board her Kawasaki Australia prepared KX250F in the Under 19's class.
Kawasaki riders will be serious Championship contenders in 2012 thanks to their state of the art Kawasaki machinery. A proven race and Championship winner in the USA in the hands of Ryan Villopoto, the all new 2012 KX450F has what it takes to get the job done time and time again. The rising popularity of the KX450F in 2012 is proven with a quick glance at the starting list for the opening round at Conondale. With a total of 10 MX1 entrants competing on board the KX450F, the model is clearly the most popular bike amongst privateers in 2012 putting Kawasaki in good standing for top honours for the coveted Manufacturers Cup.
Monster Energy Kawasaki, Axis Motorsports Kawasaki, Meghan Rutledge and an army of Kawasak mounted privateers look forward with anticipation to the first round of the 2012 Monster Energy MX Nationals at Conondale, QLD this Sunday 1 April.