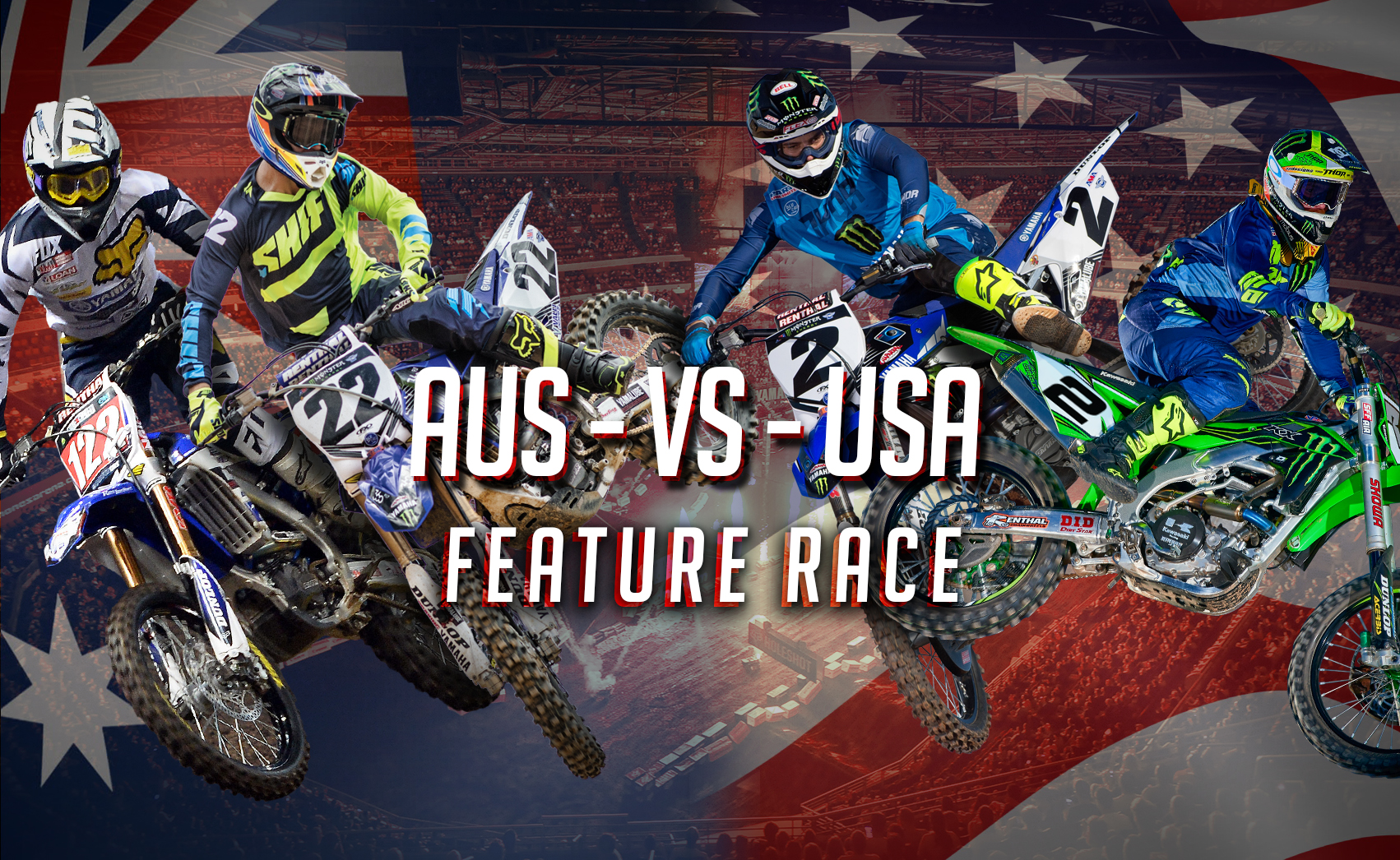 The AUS-X Open have announced more incredible entertainment for the 2016 event, with 'Best Whip' along with a unique 'USA vs AUS' feature race set to take place on both nights inside Qudos Bank Arena on November 12 & 13.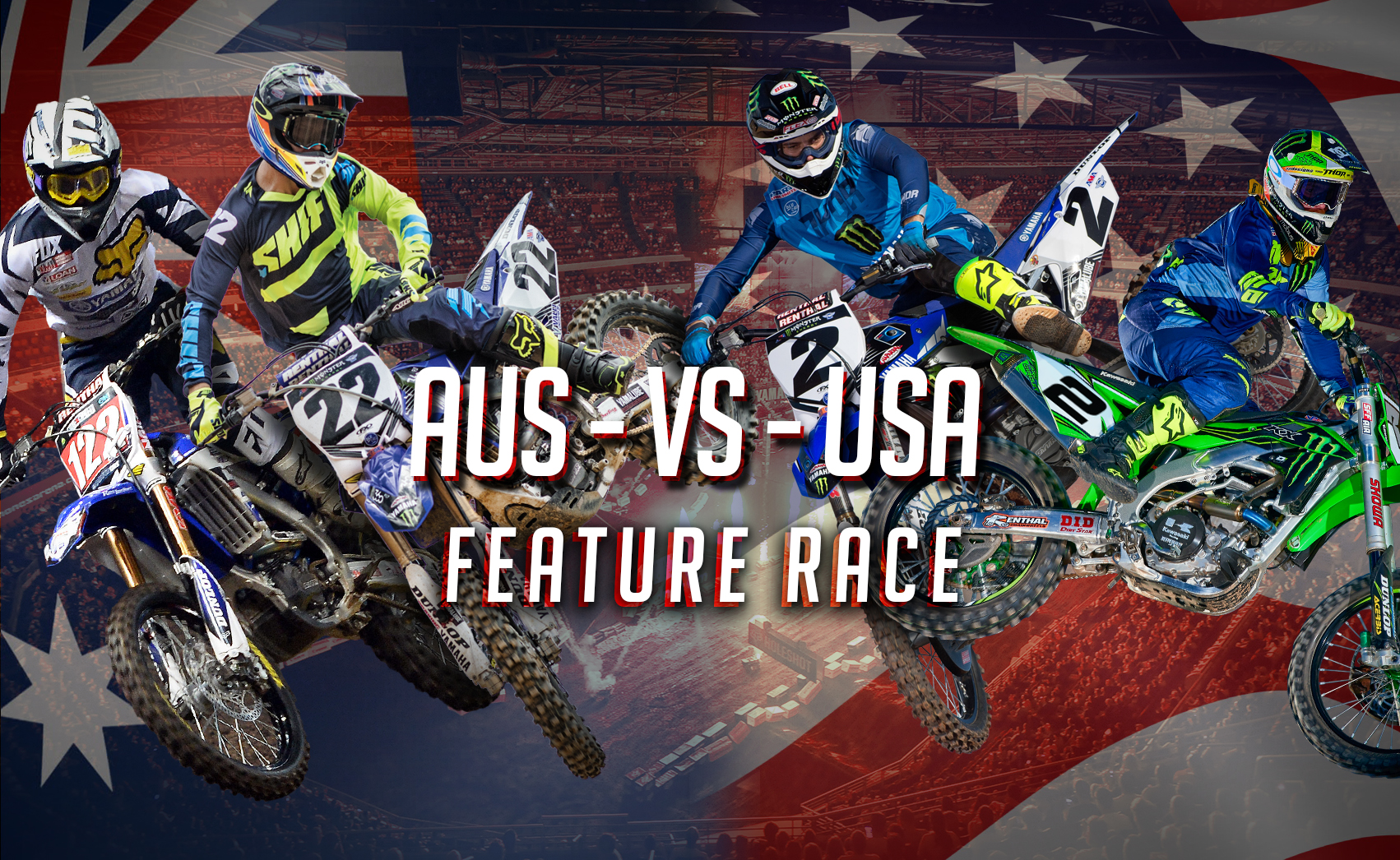 Press Release
The 'Best Whip' contest will feature Australian Supercross regulars such as Cheyne Boyd, Lewis Woods, Josh Cachia and Dylan Wills, who'll go up against the best freestyle motocross (FMX) riders in the world.
The FMX talent will consist of all those (athletes) competing in 'Best Trick', meaning that Tom Pagès, Levi Sherwood, Clinton Moore, Jackson Strong and Tom Robinson will all compete.
The winner of the 'Best Whip' competition will take home a cool $1,000, each night.
The 'USA vs AUS' feature race will see the best from each country go head to head in an elimination style format. Five from each country (10 total) will line up together; race two laps and the bottom two from each country will be eliminated until only two remain.
The teams will be comprised of the following:
Australia:
– Chad Reed
– Daniel Reardon
– Dean Ferris
– Hayden Mellross
– Jackson Richardson
United States of America
Ryan Villopoto
Cooper Webb
Justin Brayton
Gavin Faith
Justin Hoeft
The introduction of the feature race, which will include the best of the best on both 450cc and 250cc machinery, will add another huge element to the 'show' aspect.
"It'll be awesome to see the best of the best from each country face off in this unique elimination-style format race!" commented event director – Adam Bailey.
"Adding these two events will be awesome for the spectators, and we're pumped to see it all roll out!" finished Bailey.
The AUS-X Open is the largest and most prestigious action sports event in the Southern Hemisphere. An international supercross exclusive will run alongside the FMX 'Best Trick' competition, creating an absolutely unmissable experience that the whole family can enjoy.
The AUS-X Open kicks off at Qudos Bank Arena (formerly AllPhones) on November 12 & 13.