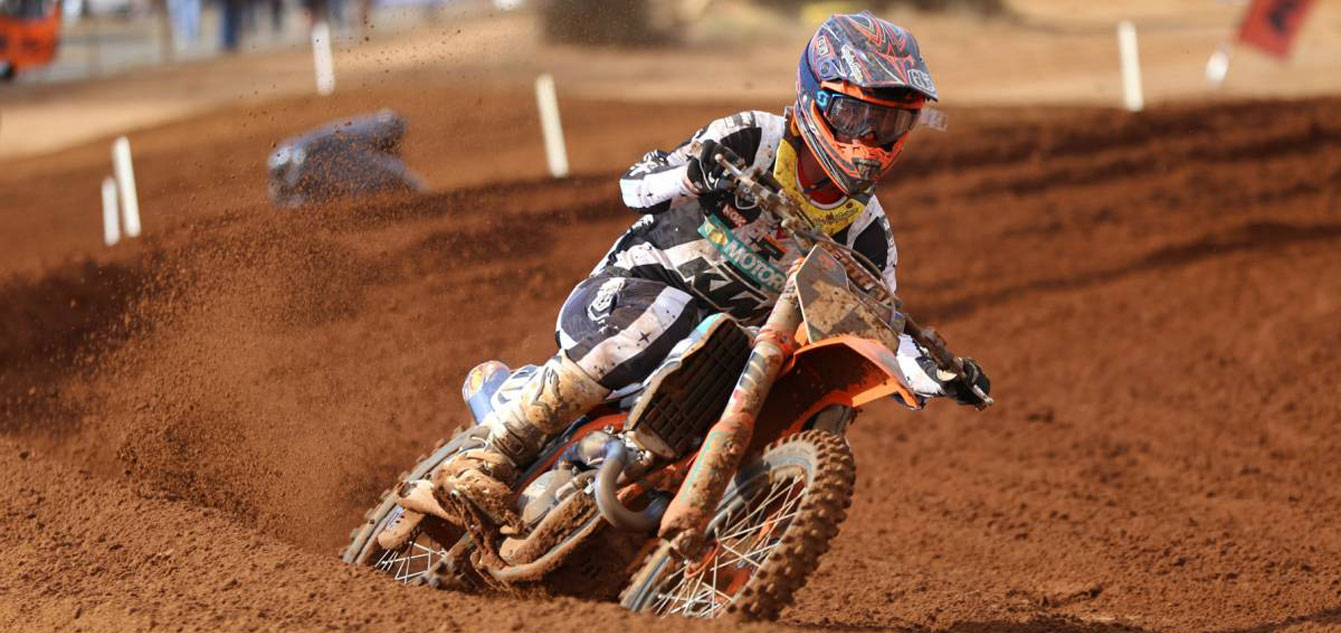 Caleb ward to take on the US MXGP round at Glen Helen
PICS: ASHENHURST & MXN IMAGES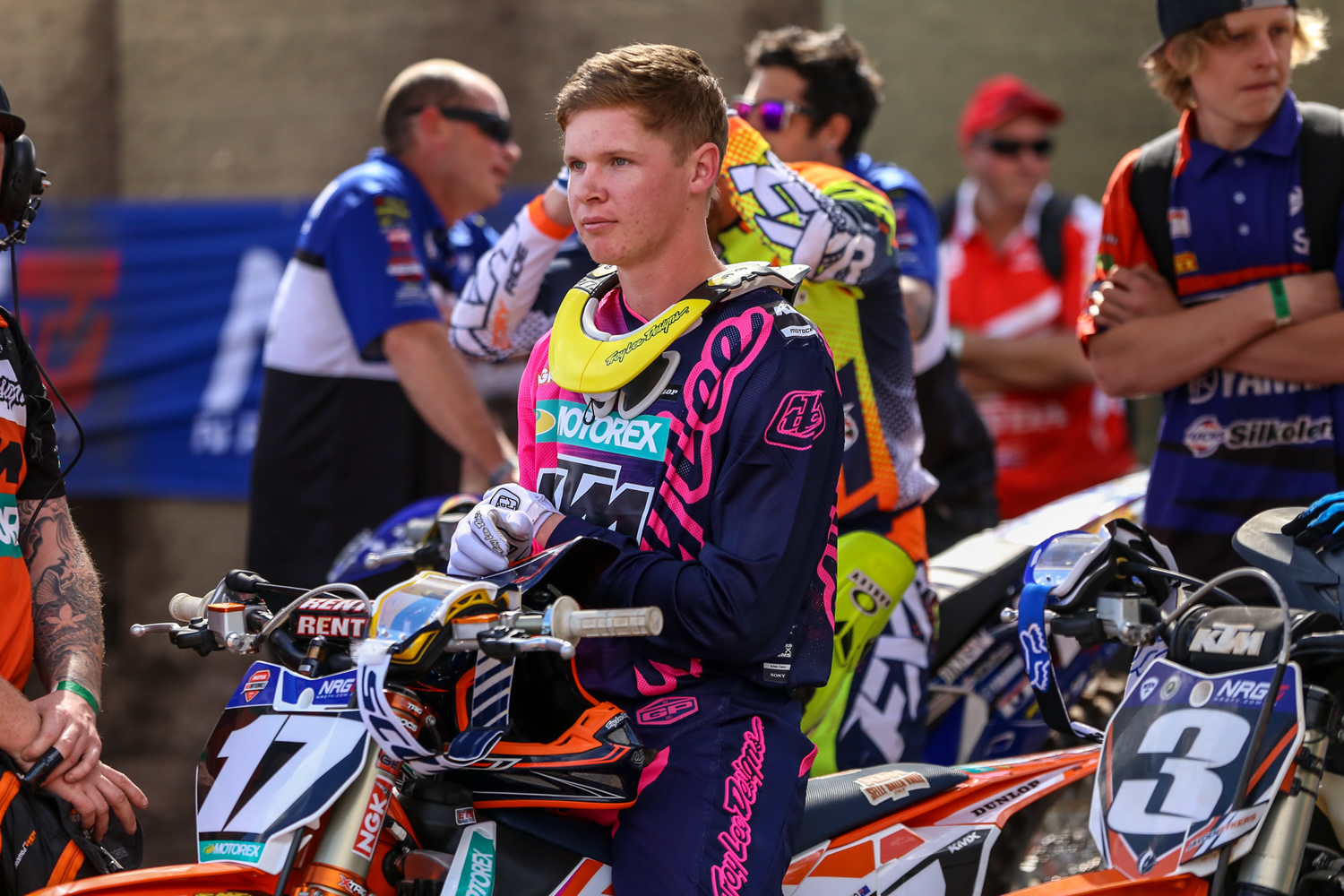 KTM – 07/09/2016
KTM Motocross Racing Team rider Caleb Ward is set to make a lifelong dream a reality, when he takes his place behind the start gates at this weekend's final round of the MX2 World Motocross Championships at Glen Helen in the United States.
Australian MX2 Vice Champion Ward has always dreamed of testing himself on his sport's highest stages, and will get just such a chance when he joins the TLD KTM Team this weekend in California.
A winner of nine races and four rounds in the recently concluded Australian championship, Ward was disappointed to miss out on a berth on the Australian MXoN team, however the 19-year-old has found a fitting substitute in his ride with the high-profile Troy Lee team.
Ward will ride a team-spec bike and enjoy the full support of the team for the event, and is excited about the prospect of measuring himself in such a rich and varied environment.
With the Australian Supercross championships just around the corner, however, the North Queenslander will have no time for US sightseeing, and will instead be jetting out the day after the GP to begin his build up towards a tilt at the SX title.
Kyle Blunden, KTM Motocross Racing Team Manager –"Caleb has been really keen all year to go and race in Europe, but unfortunately he wasn't in a position to be selected for the MX Des Nations team. We looked at the calendar with an eye to the US GPs; obviously we couldn't do anything for Charlotte, but we were able to put something together for Glen Helen with the Troy Lee guys, who've been fantastic in supplying pretty much a full ride on their bike and under their awning for the weekend. Caleb couldn't be happier with the arrangement, but unfortunately with the workload we have coming into supercross following Kirk's injury and bringing a new rider to the team, we haven't got the manpower for one of us to go. I want to acknowledge Johnny at Lusty Industries too, who was a big help in getting the Troy Lee guys on board to help Caleb.
It's always a pleasure to be able to offer our guys the opportunity to take steps overseas, because many teams aren't able to do that. With Todd a couple of years ago, Kirk going to Glen Helen last year and now Caleb, anybody that has got aspirations to go, KTM is very happy to be able to help people to take those next steps in their careers. We're always about building the next generation of talent that is coming through and helping them go as far as they want to go."
Caleb Ward – "I missed out when the des nations team was picked and obviously I really wanted to get out there and show myself a little bit and hopefully get some experience and open some doors up for the future. Kyle and Johnny and a few other people called and put in a big effort to sort a few things out for me, and I've gotten a guest ride with TLD for the last round of the GPs at Glen Helen this weekend. It should be a really good experience. It hasn't all sunk in quite yet, but it's a pretty big deal and obviously when I'm sitting there on the line it will rapidly get pretty real. I'll just treat it like any other race and go out and try to ride the best I can. It's been a massive goal of mine for ages to race a GP, and an opportunity like this doesn't come around very often so I'm going to try and make the most of it, so hopefully I can do well and have some people notice me. It's hard because I've never raced any of those guys before so I don't really know what I'm in for yet, but that's the whole reason we're going over, to try to get my feet wet a little bit, to see what it's like and get an indication of where I sit in the world, and what I need in order to be racing against the best in the world consistently. My old coach Hamish Guy is going with me; I've known him since I was 10 or 11 and we've worked together for a long time. It'll be a big help having someone there with me who knows me well and knows how to get the best out of me. I'm pretty excited to just get on the TLD bike and be able to compare that a little bit with our bikes over here. I think it will be an awesome experience to race against all of the European guys and obviously a few of the Americans as well, guys I've watched on TV and looked up to for years. It will be amazing."