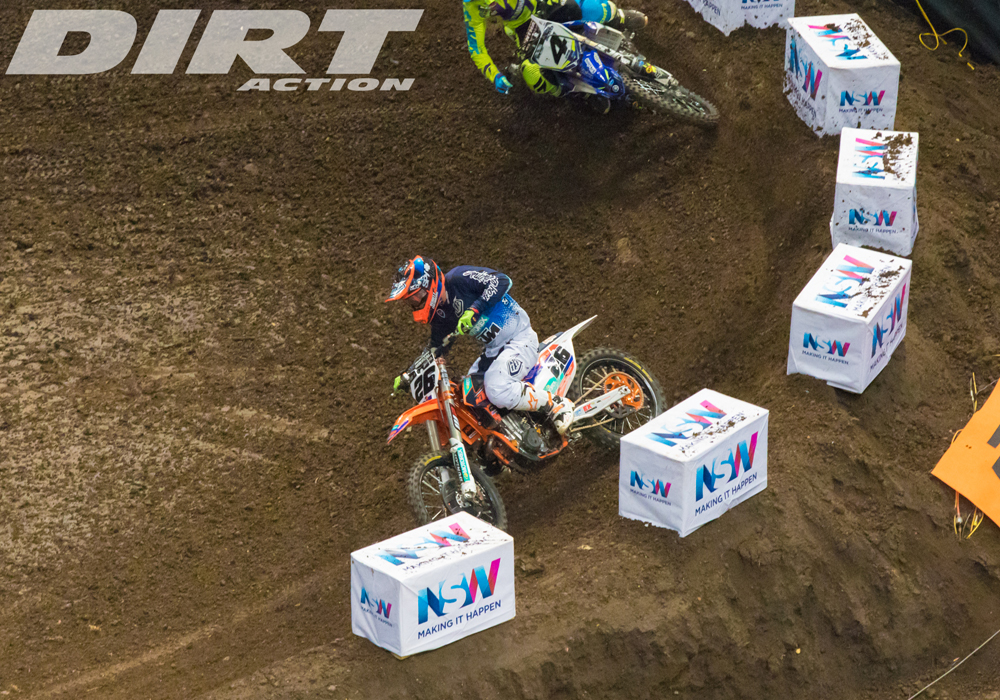 KTM rider Luke Styke will have surgery in the next two days on a ruptured Achilles tendon he suffered during the AUS-X Open.
By Hayden Gregory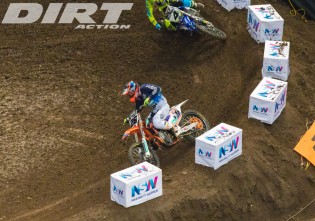 Styke suffered the season ending injury during the main event on Saturday night after coming up short on a jump. RaceSafe medics treated Styke on the scene and a trip to the specialist will identify just how much damage has been done.
With the discovery of new treatments, Styke may not have to go under the knife but this is something he will discuss with the specialist in regards to getting him back on the bike as quick as possible.
"We're seeing the specialist today and if we need to operate, I'll be pushing for it to happen either tomorrow night or Wednesday morning," Styke said, "but there are also some new treatments now where an operation may not be necessary and will discuss option A, B and C shortly.

"I think I was about fifth or sixth in the main and riding fairly good, then on about lap 10 I got a bit squirly in the whoops and I crashed and bent my bars up. I got going fairly quick but just tagged the backside of a fairly big jump and fell into the upramp of the next one. When I hit I felt it pop. I knew I'd done something.

In the meantime, Styke will join teammate Kirk Gibbs on the sidelines for the final round of the Australian Supercross Championship which comes to an end this weekend in Melbourne.
"It's a bummer to not be racing next weekend but the team and Gibbs and I will move on and concentrate on 2016.

"It took me a while to gel with supercross on the 450 – missing last year I hadn't ridden supercross for two years and it was a bit of a slow start but we got the ball rolling."