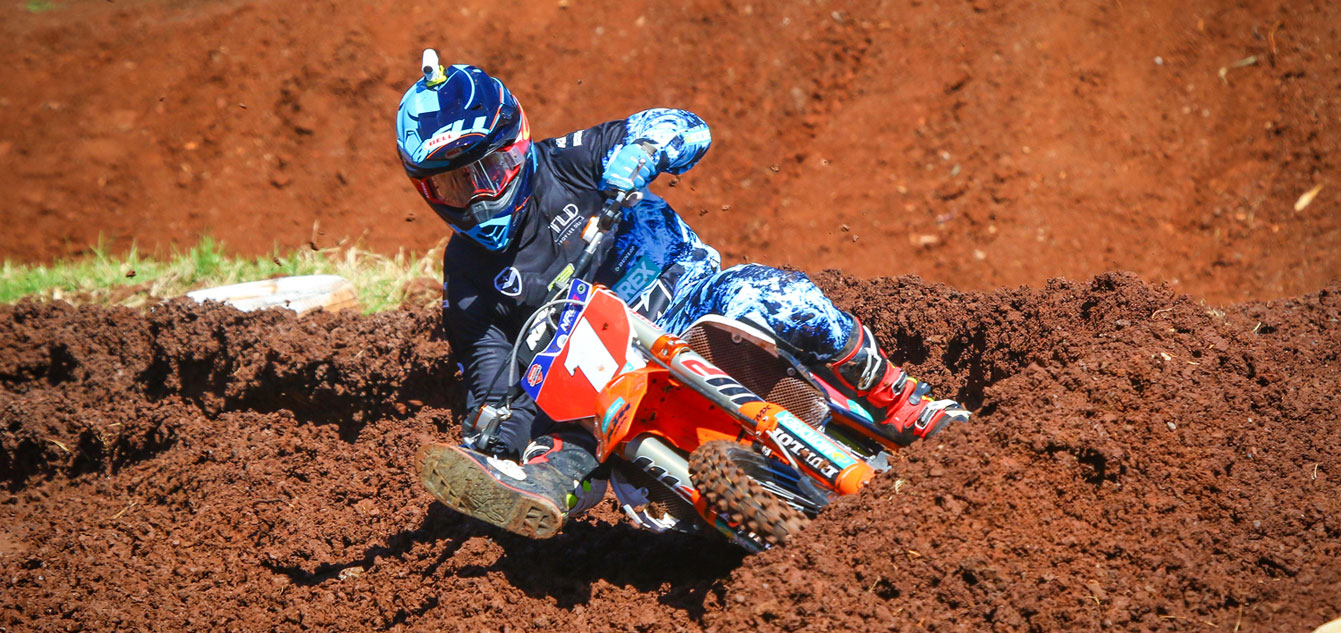 Dunlop-equipped racers continued their exceptional run of form at the penultimate round of the 2016 MX Nationals at Toowoomba on Sunday, claiming two of three podium positions in all three classes.
By Hayden Gregory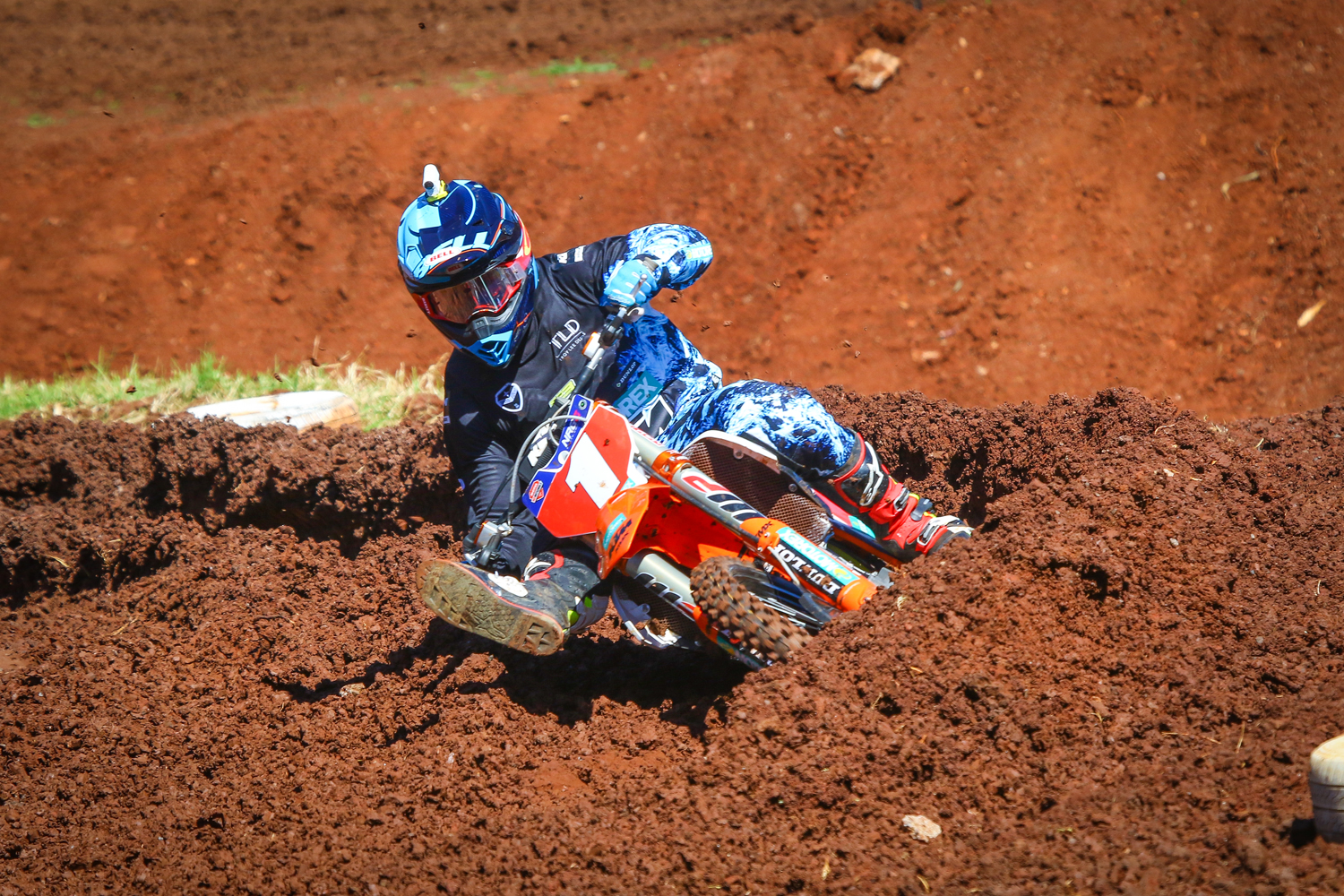 Around the hard-pack Echo Valley circuit, MX1 championship contenders Kirk Gibbs (KTM Motocross Racing) and Dean Ferris (CDR Yamaha) continued to trade blows and will enter this weekend's final round at Coolum with just six points separating them.
On Sunday it was Ferris who gained the upper-hand on the defending champion Gibbs. After setting a scoring pace in qualifying, he pushed hard in the opening MX1 encounter to finish second, but then led every lap of the final race to take the overall.
After placing third in the first race, Gibbs swapped positions with another rival as they tried to chase down Ferris in the second MX1 hit-out. Gibbs eventually finished second, just behind Ferris.
In the MX2 class DPH Motorsport Yamaha's Jed Beaton entered the Toowoomba round tied for the championship lead, while KTM Motocross Racing Team's Caleb Ward sat in third.
Ward finished the opening MX2 race in fourth place, but chalked up a hard-fought second-race win. After circulating in third for the majority of the moto, the Queenslander made a late move to take the win and finish the day in second overall.
Beaton finished the day in third overall with a solid 5-3 result, however he now finds himself trailing the championship leader by 11 points heading into the final round at Coolum next weekend.
Meanwhile, Serco Yamaha's Wilson Todd posted a solid second position in the opening MX2 moto before experiencing a DNF towards the end of the second race while in the hunt for victory.
In the MXD field, Yamalube Yamaha Racing duo Mitch Evans and Jordan Hill wrapped up a perfect day at Echo Valley, finishing first and second overall respectively. Evans again proved to be a class act with a perfect 1-1 result on the day, expending his championship points lead to 15 markers with one round of racing left.
"The Echo Valley event was another successful round for Dunlop riders over the weekend in Queensland," said Sabastian Mincone, Dunlop national motorcycle tyre manager, post-race.
"With Dean and Kirk's 1-3 overall places in MX1, plus Caleb and Jed's 2-3 overall places in MX2, we now go into the final round in a strong position. Also a special mention to Mitch Evans and Jordan Hill for their fantastic 1-2 results in MXD class."
The 10th and final round of the 2016 MX Nationals will be held at Coolum, Queensland, this Saturday and Sunday, 27-28 August.
Visit www.dunloptyres.com.au or find Dunlop Tyres Australia & New Zealand on Facebook and @ridedunlopau on Instagram for further information on the brand.