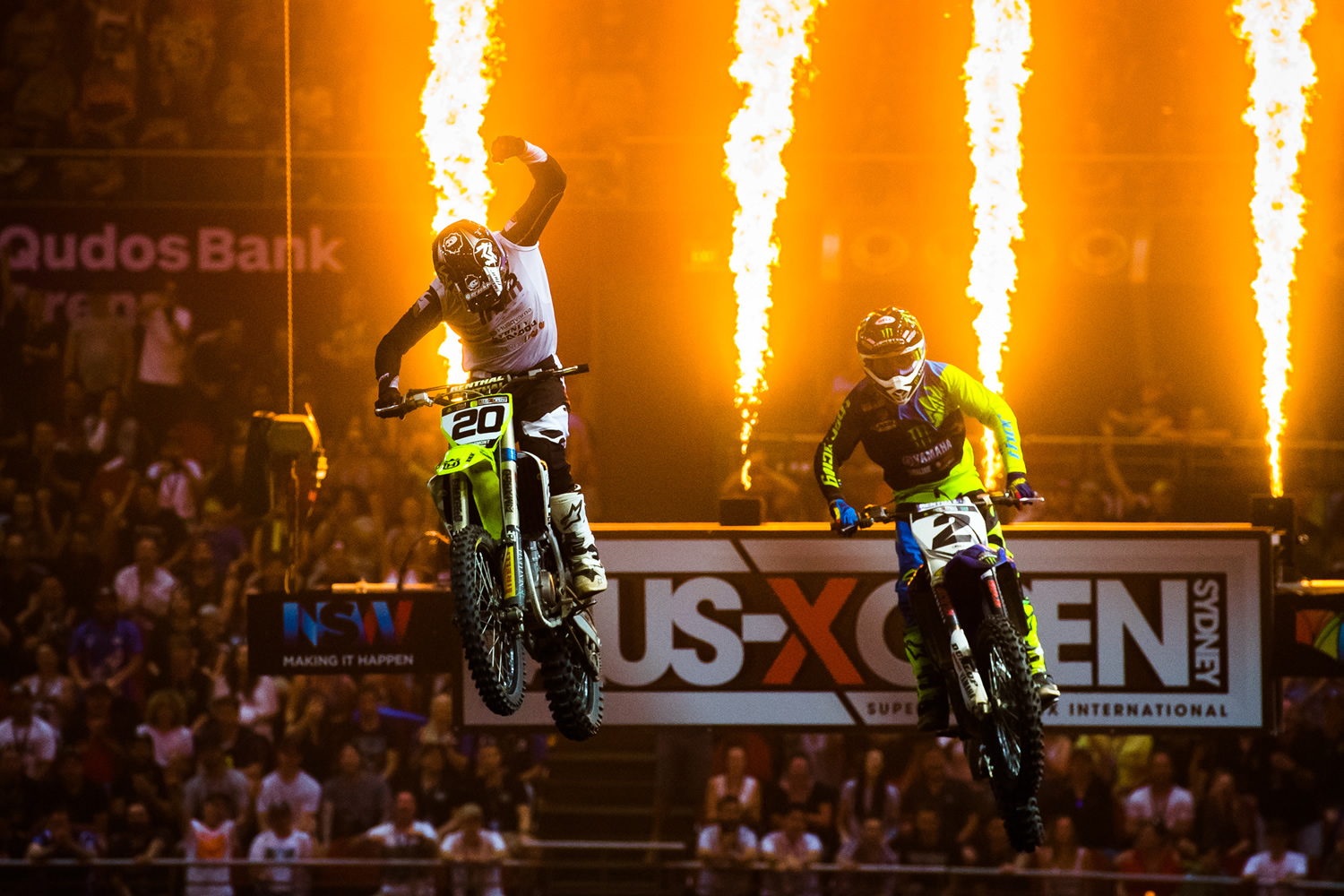 Husqvarna's Former Aussie Motocross and Supercross Champion Jay Marmont has made the final stop on his Australian Supercross Championship comeback tour a memorable one, cracking a podium on night one at the Aus-X Open in Sydney on Saturday.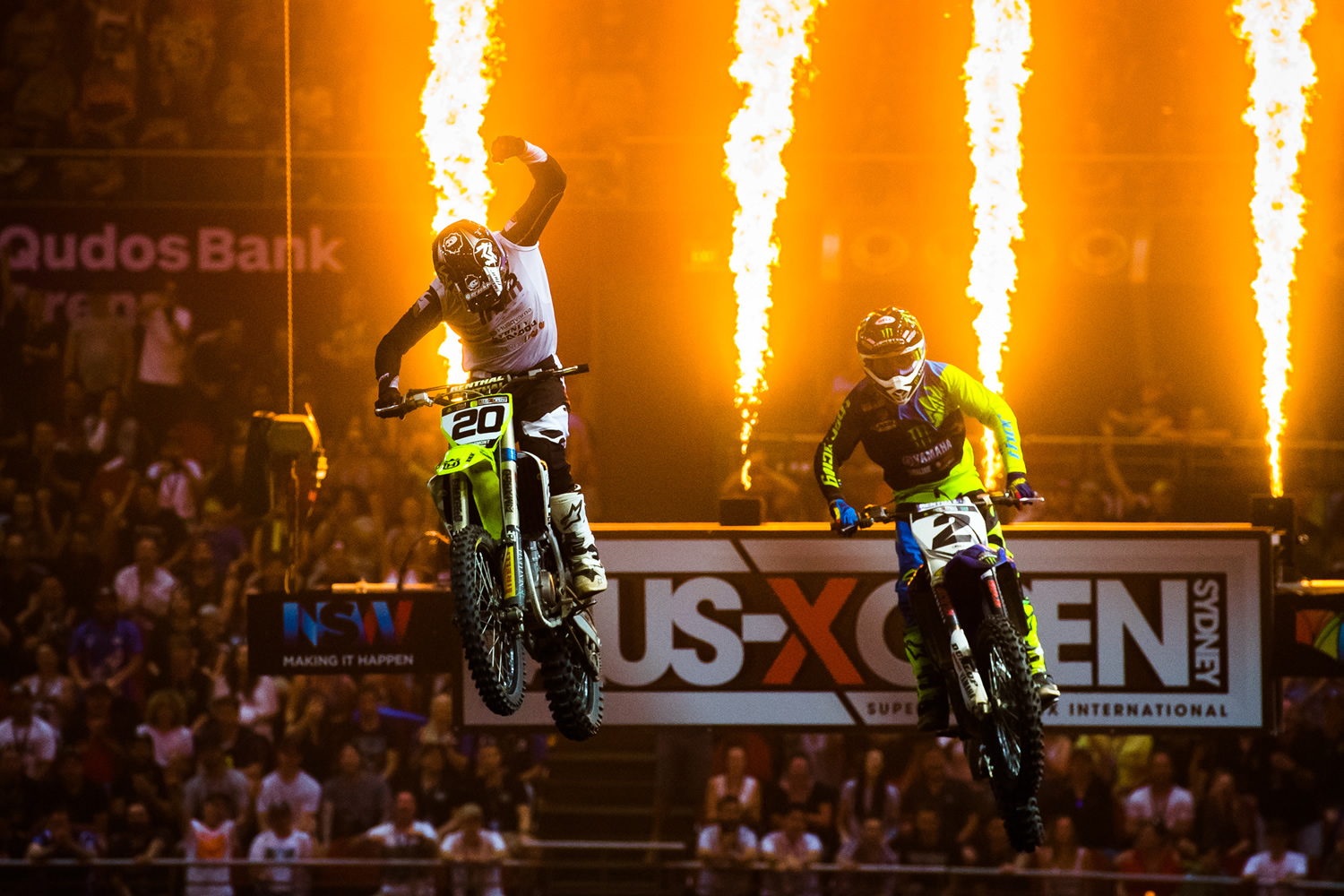 Press Release
In distinguished company which included the likes of Aussie icon Chad Reed, Cooper Webb and Ryan Villopoto, Husqvarna FC 450-mounted Marmont resisted the late challenges of Webb to finish third behind Reed and championship winner Justin Brayton.
On the back of three consecutive top-five round finishes, the signs were building that Marmont was cooking up a big performance for his home round, and the result ensured he would finish fifth in the Australian Supercross Championship.
Last night's sixth and final round of the championship began similarly for Marmont with an easy transition through heats and semis to the final, but a crash in the whoop section while running mid-pack dropped him out of contention and he was credited with twelfth.
"The last time I experienced a high like last night was back in 2012," Marmont recalled, "My last championship. It was very special. It's always the goal to be on the podium, but to do it in that kind of field was awesome.
In the Saturday final I lined up on the outside of Chad, and just snuck around the middle of the field. I overtook Villopoto on the first lap, found myself in third, and after that it seemed like it was a race between me and Cooper. I calmed down a little and put a few good laps together and just put a nice little buffer of a bike length or so on him, then, two laps to go I made a couple of small mistakes in the whoops and he got back on me. I came across the line and got it by a half a bike length, and the crowd really responded and roared – it was awesome!
"Tonight was very similar – I progressed me straight through to the final. I turned maybe eighth, passed Jesse Dobson and Will Hahn through the whoops on the first laps and just started ticking off the laps. I just made a silly mistake in the whoops – went sideways and the back wheel got traction and speared me off left into the tuff blocks and I got stuck under the bike. I lost three laps and bent the bike, but overall I think it was a great weekend. It was great to be able to secure fifth place in the championship.
"It was a great year for myself and my team and all the sponsors including Husqvarna and my brother's shop MX R&D, to get those results against the factory boys was a credit to us. I basically spent my own money to back myself so I'll weigh it up and see where it puts me for next year. I've got no idea as yet. I've had a great year and I definitely feel as though my home is racing so hopefully we can make something happen next year," Marmont finished.