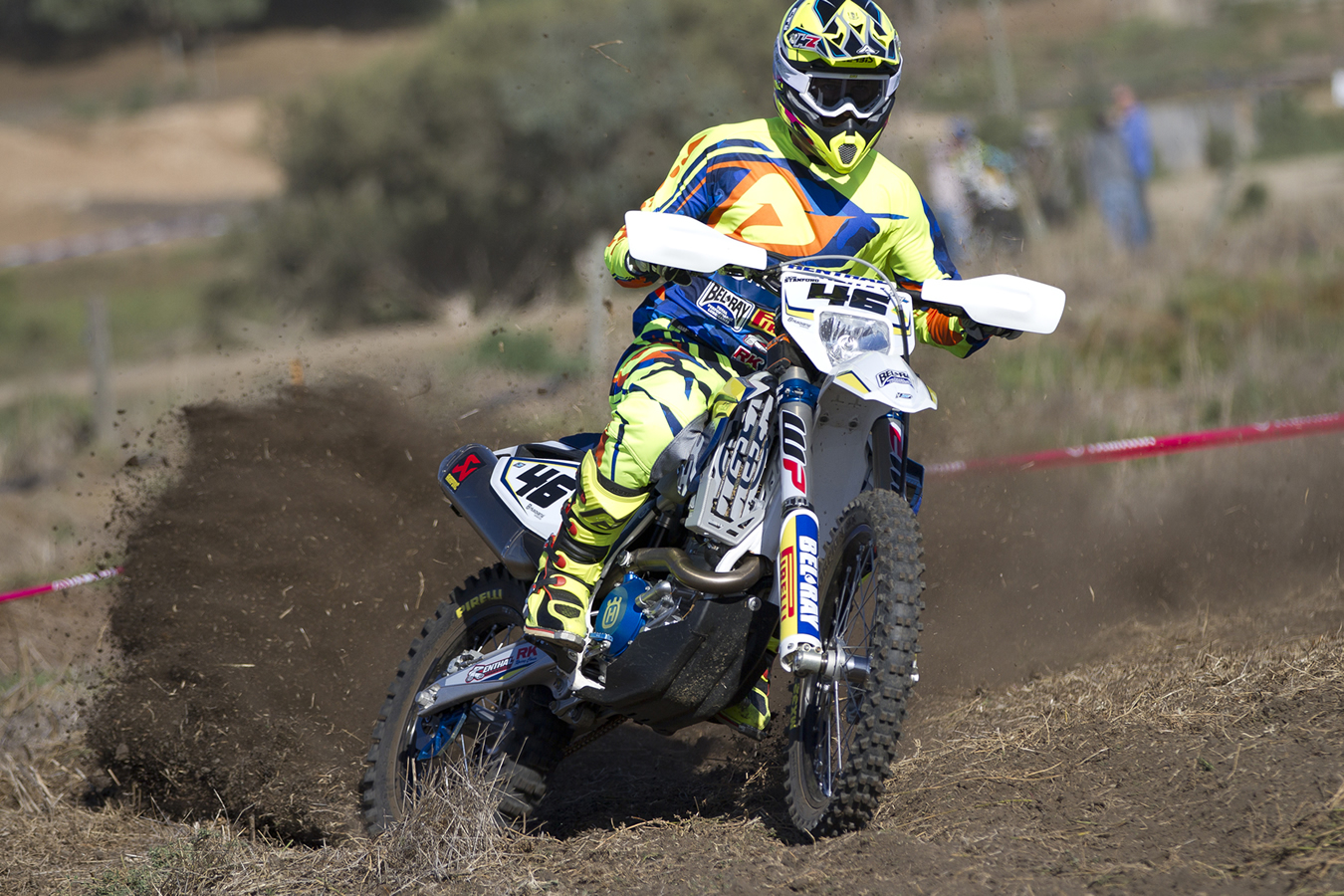 Husqvarna's Lachy Stanford has topped the E3 class on both days of competition in South Australia.
By Hayden Gregory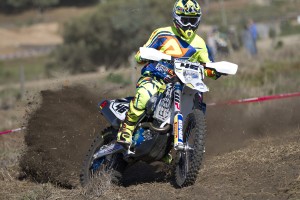 Rounds five and six of the Australian Off Road Championships stopped off at Murray Bridge and Stanford was notably dominant in the big bore class. Aboard his Huqvarna FE501 Stanford won the opening day ahead of Beau Ralston before winning the second ahead of AORC championship leader Daniel Sanders.
The results placed him third overall on Saturday and second on Sunday stretching his personal tally to four podiums from six starts.
"Really  happy!" Stanford exclaimed. "The double win was a very solid result. I'm pretty stoked to get another third and second outright as well and be up into second outright in the points.
"I'm getting closer to the top step. The track was cool, it was hard pack. Everyone has been busy practising grass track but this was a lot harder to ride, it was quite a slippery surface. It got pretty rough; it was almost like a hard-packed motocross track. I've been doing a bit of motocross so that suited me fine, and I can't fault the bike, the Husqvarna FE501 has been awesome at every track we race now, I haven't been able to fault the bike at all.
"A huge thanks to Christian and Dave and Kevvie for working with me all weekend, and to the South Australian boys for putting on such a great event."
On his Husqvarna FE 250 Glenn Kearney collected two runner up finishes in the E1 class.
"Jack beat me for the class win on both days – the more motocross-style track suited him down to the ground and the kid rode really well," Kearney said. "I came good towards the end on both days, but not enough. I'm pretty happy because I haven't had much time on the bike in the last few weeks, but it still wasn't the catch-up I wanted after missing out in the first couple."
The Husqvarna Enduro Racing Team Manager was full of praise for his teammate Stanford and excited by his weekend's results.
"I'm so proud of Lachy, it's great to see him starting to do the things I've been saying for the last few years that he could do. And it's so good to see the team up on the outright podium again after I got there last round," Kearney concluded.
AORC Outright Points (provisional) after 6 rounds:
1. Daniel Sanders 132, 2. Lachlan Stanford 118, 3. Chris Hollis 114, 4. Tye Simmonds 110, 5. Josh Green 104, 6. Beau Ralston 93, 7. Glenn Kearney 78, 8. Jack Simpson 73, 9. Scott Keegan 72, 10. Chris Davey 65