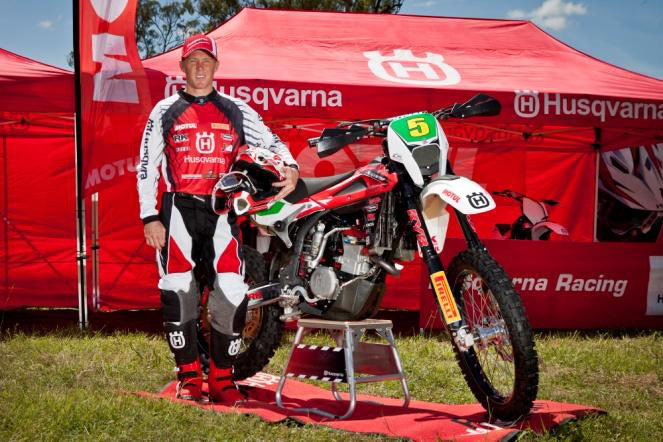 Husqvarna's Racing Team Rider Glenn Kearney left today for the Japan National Cross-Country (JNCC) following an invitation from the organiser.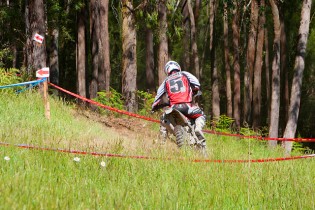 The JNCC race is the last race of the championship and popular with riders due the 3 hour Cross-Country style like the GNCC in America. Both series have a cooperation and many riders from the GNCC are participating in this race.
This year's race is located in the Chubu-Sangaku National Park, near Honshu. The organisers are using the Jiigatake skiing area for an interesting 7 km loop. Over 500 starters will tackle the difficult track on Sunday.
Kearney commented before he left: "I am looking forward to a racing holiday in Japan with my wife Krystle, to finish off what has been an excellent year of racing with the PFG Husqvarna team. After the AORC season, the recent ISDE in Germany and the A4DE in Warragul things have been quite hectic with a lot of travel, so after this race in Japan I look forward to a few days of relaxing and experiencing the Japanese culture. Krystle and I both love sushi so we plan on getting our fair share of the Japanese specialty. The race is the final round of the Japanese National Cross-Country, 3 hour endurance events is a format I really enjoy. Masami Hoshino the promoter of the JNCC contacted me in regard to racing this event, so with his help and big support from Husqvarna Japan we have got a program together that will hopefully see Husqvarna on the top step of the podium."
Glenn says further: "The race is held in a ski resort, and with most of the information in Japanese I don't know what exactly to expect, I am thinking the course will be quite steep and rocky and not to mention cold, as the Japanese snow season is fast approaching. Whatever the conditions I am sure we will be competitive with the top Japanese riders."