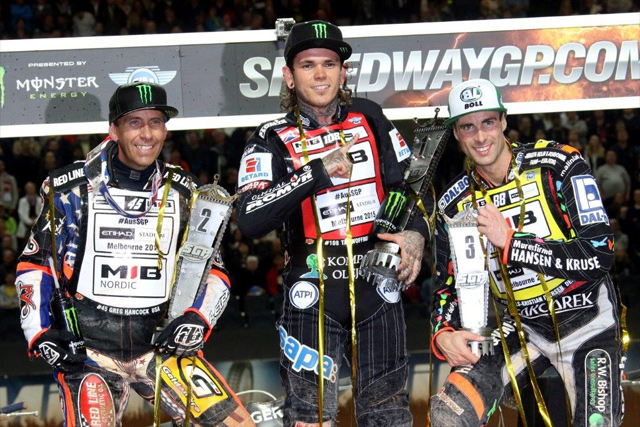 Australian Speedway champion Jason Doyle has come agonisingly close to his first SGP final in the Tegara Stockholm FIM Speedway Grand Prix on Saturday night.
By Hayden Gregory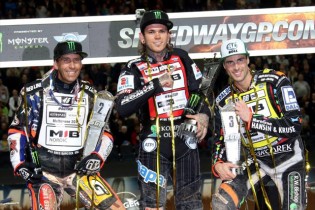 After suffering from mechanical issues in race one, Doyle bounced back for two victories to book himself another semi-final showdown. After making a great start to the race a nasty rut became the Aussies enemy as current world champion Greg Hancock made the pass and took his spot in the final.
Another semi final finish ensures Doyle continues to move through the overall standings, currently sitting in sixth overall. It was a disappointing night for fellow Australian riders Chris Holder and Troy Batchelor who suffered on the temporary surface. Holder fell to eight overall whilst Batchelor maintained twelfth.
The final was won by Perth raised, British rider Tai Woffinden. Holding on to a 25 point lead over second placed Hancock, Woffinden should be able to close in on his second world title in three years with two rounds remaining.
I'm excited. This year has gone really well for me." Woffinden said. "I can probably say that after 2013, I got a little bit arrogant. Not to the public or to anyone; just within myself. I had a tough year last year and I've bounced back. I needed that year to level me again. 
"This year I'm just in cruise mode. When it happens, it happens. It's a strange feeling to get on the bike and know you can put it anywhere you want, whenever you want, and it's going to go well.
This was Hancock's 35th SGP appearance in Sweden – the nation he calls home during the European season. He's still chasing his first victory in the country, but was pleased to reach a third straight final.
"It looks pretty good. I've still got this bad omen that I can't win a round in Sweden." Hancock said. "I've had some good success here at the Friends Arena, though. It's a great place, and you know I'm a big fan of Sweden."
Hancock admits Woffinden will take some stopping with just two rounds to race.
"As long as there's a chance, I'll never give up. When you have a guy like Tai, who is riding on top of the world, it's tough. You can only cling on to a little hope, but the reality is this guy is fast."
World Championship Standings:
Tai Woffinden 143
Greg Hancock 118
Nicki Pedersen 105
Niels-Kristian Iversen 95
Matej Zagar 93
Jason Doyle 85
Maciej Janowski 84
Chris Holder 82
Michael Jepsen Jensen 72
Peter Kildemand 68
Andreas Jonsson 65
Troy Batchelor
Chris Harris 52
Tomas H. Jonasson 46
Krzystof Kasprzak 35