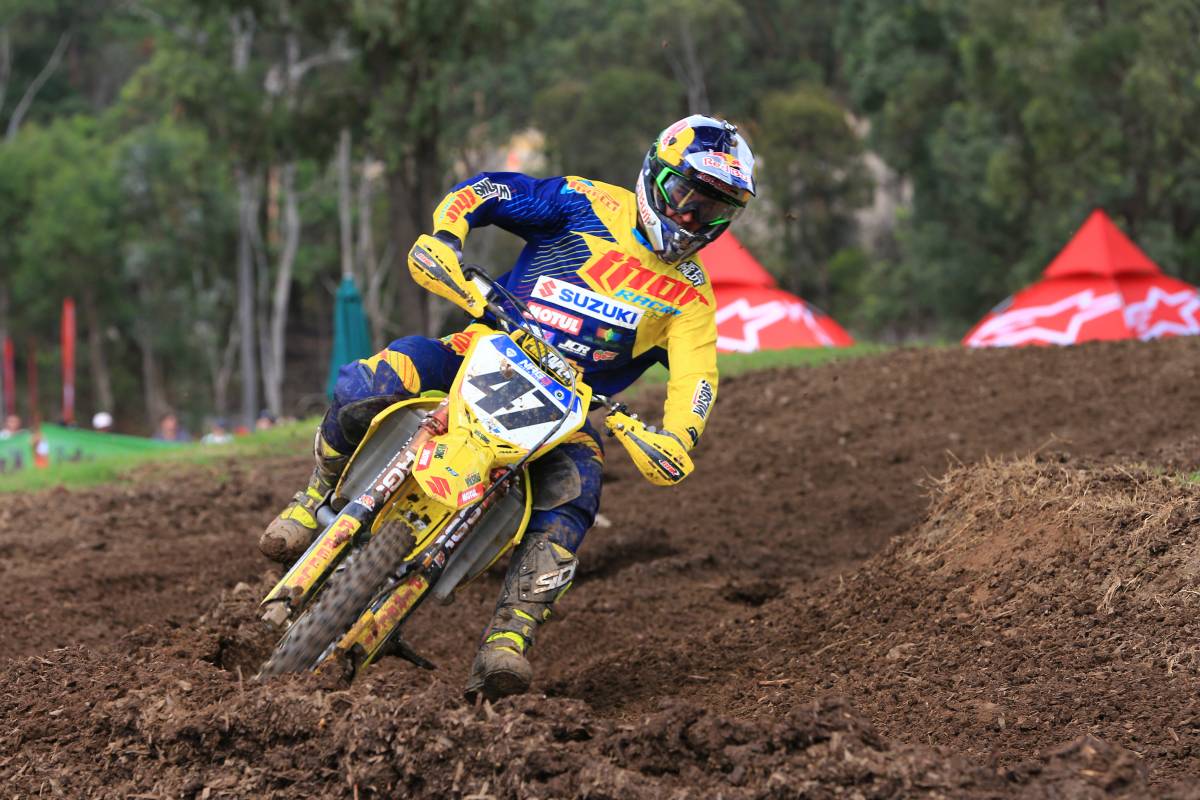 The Wilson Coolair Motul Factory Suzuki rider is set for a big outing in Broadford.
By Hayden Gregory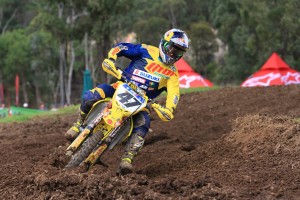 Having returned this year from racing MXGP, Waters is starting to find his feet down under. The opening round proved a learning curve for the Aussie before going on to take a podium result in Appin.
It is a step in the right direction for Waters who knows the importance of consistency in championship racing.
"We got a podium at Appin which we were happy with, and since then we've continued to work on the bike and the setup throughout the break, and we've got me feeling even more comfortable," he said.
"I last raced at Broadford in 2013, and I have to say it's not my favourite track, but if we get a bit of rain, and it's prepped right it should form up to be rutty and get some pretty cool lines out there.
"For me I want to keep consistent for these first few rounds, and then we obviously have a couple of sand races coming up which I'm really excited about, but by the second half of the season, the goal is to be in contention for the championship, so we're working towards that."
Waters will be supported this weekend by teammate Luke Wilson who has missed the first two rounds due to injury.
"I can't wait for this weekend; I am very happy to be able to swing my leg back over the bike at Broadford for round three," Wilson shared.
"After to a visit to the specialist for an MRI, I was told there was nothing majorly wrong, so jumped back on the bike last Sunday, and my back actually felt a lot better after the ride! It loosened me up a lot, and since then I've had some of the best rides I've had all year.
"I am really looking forward to going to Broadford this year, I was going into last year dreading it, but ended up getting one of my best results, so it will be good to get back there – I have to say, these days Broadford is counted as one of my favourite tracks!"
The Wilson Coolair Motul Factory Suzuki race team will look to put words into action as round three of the MX Nationals hits Broadford this Sunday; May 1st.