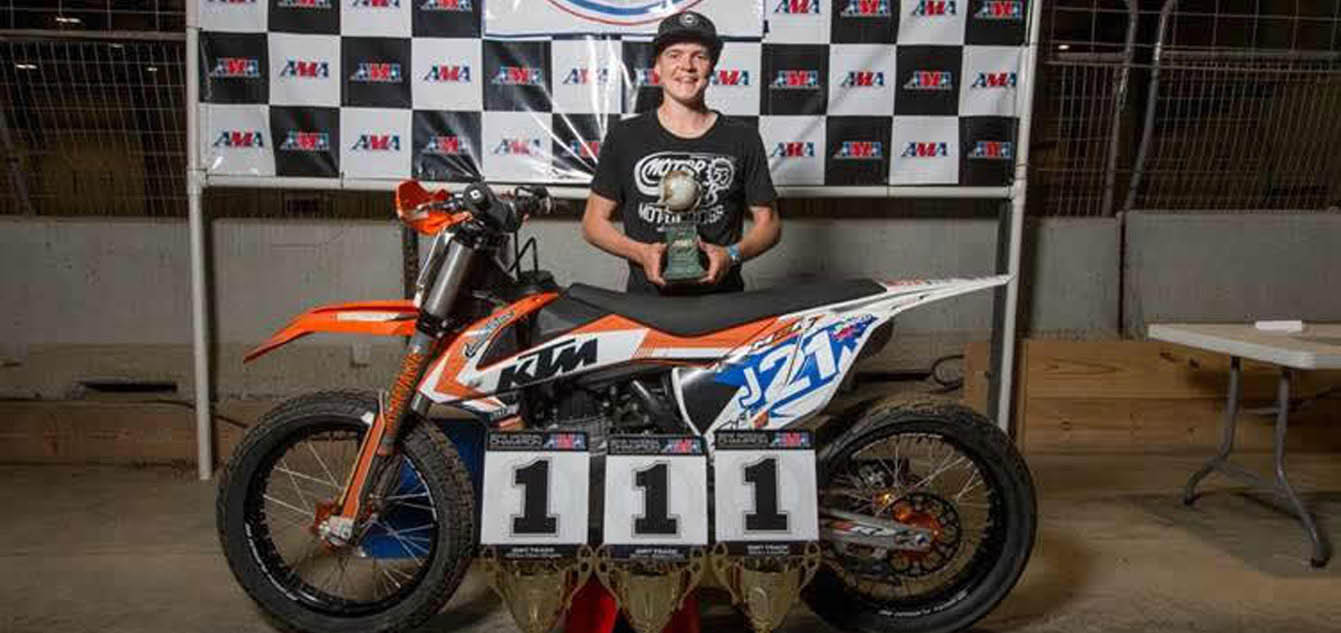 Queensland dirt track rider, Jarred Brook, is the first international rider to win the prestigious American Motorcyclist Association Horizon Award which recognises America's best amateur dirt tracker, after winning three out of three AMA Grand Championships.
Press Release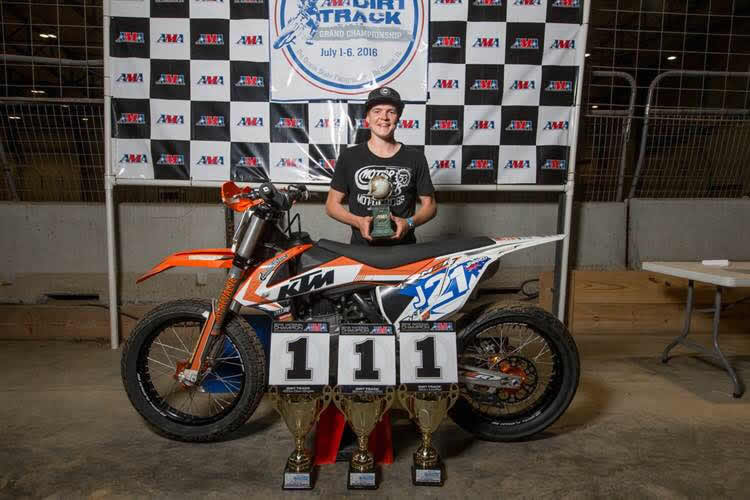 Competing at the 2016 Suzuki AMA Dirt Track Grand Championship, Jarred raced for the AMA Dirt Track Horizon Award – which recognises the rider best prepared for the professional ranks – based on performances at the 1 – 6 July event held in Du Quoin, Illinois.
In his first trip to compete overseas, 18-year-old Jarred said he never expected to win a championship let alone the Horizon Award.
"It was my first time competing internationally and all I was hoping for was to make the main events at the AMA Dirt Track Grand Championships and to learn what I could," Jarred said. "Instead, I've come away winning three out of three national AMA Amateur Grand Championships and the highly regarded Horizon Award."
"I couldn't be happier with my performances or the way my stock KTM 450SXF performed and I'm so grateful to my family, friends and sponsors who have helped support me, both in the States and at home."
Riding motorcycles since he was nine years old, the apprentice carpenter from Gympie competed in four dirt track disciplines over the AMA championship week – Short track, Half-mile, Mile and TT – with points earned in each discipline determining the national champion in each class.
Established in 1997, AMA Horizon Awards are presented annually by the American Motorcyclist Association to outstanding riders in the AMA Amateur National Motocross Championship, the AMA Dirt Track Grand Championship and the AMA Road Race Grand Championship.
Returning to Australia this Sunday, 10 July, the Wide Bay Motorcycles-backed rider said his focus is now on the Australian, Queensland and NSW Championships.
"Then I'd like to travel back to America to race a couple of rounds of the AMA Pro Flat Track," Jarred said. "My goal has always been to become a professional rider and this year is about pushing myself further, learning what I can and seeing what's possible."